---
Product introduction
Metolaz 5mg Tablet is a type of diuretic (water pill) medicine. This medicine reduces excess fluid levels in the body and is used to treat edema (fluid overload) associated with heart, liver, kidney, or lung disease. It is also used in treatment of hypertension (high blood pressure).

Metolaz 5mg Tablet makes you lose excess water through urine. It may be used alone or in combination with other medicines. This medicine should be taken only during day time to avoid frequent urination at night. You must take this medicine in the dose and duration as advised by the doctor and never stop it abruptly without consulting the doctor.

Common side effects of this medicine include headache, nausea, and dizziness. Consult your doctor if these side effects bother you. Before taking this medicine, it is better to let your doctor know if you are suffering from any kidney or liver disease. Also, pregnant women and breastfeeding mothers should consult a doctor before taking it. You must inform the doctor about all the other medicines that you are taking apart from this medicine. Regular monitoring of kidney function and electrolytes is important while using this medicine.
---
Uses of Metolaz Tablet
Benefits of Metolaz Tablet
In Treatment of Hypertension (high blood pressure)
Metolaz 5mg Tablet is known as a water pill, which increases urine output thereby lowering blood pressure. If your blood pressure is controlled, you are less at risk of having a heart attack, stroke or kidney problems. The medicine must be taken regularly as prescribed to be effective. You do not usually feel any direct benefit from taking this medicine, but it works in the long term to keep you well.
In Treatment of Edema
Edema is caused by your body retaining too much water. Metolaz 5mg Tablet helps get rid of the extra water and electrolytes from your body by increasing the amount of urine produced. This enables your body to get rid of extra water thereby relieving symptoms such as shortness of breath and swelling in your arms, legs or abdomen. Therefore, you can carry out your daily activities more comfortably. Take it regularly and make appropriate lifestyle changes to get maximum benefits.
---
Side effects of Metolaz Tablet
Most side effects do not require any medical attention and disappear as your body adjusts to the medicine. Consult your doctor if they persist or if you're worried about them
Common side effects of Metolaz
---
How to use Metolaz Tablet
Take this medicine in the dose and duration as advised by your doctor. Swallow it as a whole. Do not chew, crush or break it. Metolaz 5mg Tablet is to be taken with food.
---
How Metolaz Tablet works
Metolaz 5mg Tablet is a thiazide diuretic. It lowers blood pressure and fluid retention in edema by removing the extra water and certain electrolytes from the body. Over time it also works by relaxing blood vessels and improving blood flow.
---
Safety advice
It is unsafe to consume alcohol with Metolaz 5mg Tablet.
Pregnancy
SAFE IF PRESCRIBED
Metolaz 5mg Tablet is generally considered safe to use during pregnancy. Animal studies have shown low or no adverse effects to the developing baby; however, there are limited human studies.
Breast feeding
SAFE IF PRESCRIBED
Metolaz 5mg Tablet is probably safe to use during breastfeeding. Limited human data suggests that the drug does not represent any significant risk to the baby.
Metolaz 5mg Tablet may cause side effects which could affect your ability to drive.
As Metolaz 5mg Tablet may cause drowsiness, dizziness, blurred vision, or lightheadedness and this may affect your ability to drive.
Metolaz 5mg Tablet is safe to use in patients with kidney disease. No dose adjustment of Metolaz 5mg Tablet is recommended.
There is limited information available on the use of Metolaz 5mg Tablet in patients with liver disease. Please consult your doctor.
---
What if you forget to take Metolaz Tablet?
If you miss a dose of Metolaz 5mg Tablet, take it as soon as possible. However, if it is almost time for your next dose, skip the missed dose and go back to your regular schedule. Do not double the dose.
---
All substitutes
For informational purposes only. Consult a doctor before taking any medicines.
Metolaz 5mg Tablet
₹11.8/Tablet
---
Quick tips
Take it in the morning with breakfast to avoid getting up at night to urinate.
It makes you feel dizzy. Avoid driving and attention requiring activity until you know how it affects you.
Avoid alcohol intake while taking Metolaz 5mg Tablet as it may increase the dizziness. 
It may cause a sudden drop of sodium level in blood. Avoid low sodium diet while you are taking this medication.

Monitor your blood pressure after starting Metolaz 5mg Tablet, and notify your doctor if it does not lower down.

Notify your doctor if you experience dizziness, tiredness, or muscle weakness that does not go away.

Inform your doctor if you are pregnant, planning pregnancy or breastfeeding. 
---
Fact Box
Chemical Class
Thiazide (Related heterocyclics)
Action Class
Low-ceiling Diuretics (Inhibitors of Na+Cl symport)
---
Interaction with drugs
Taking Metolaz with any of the following medicines can modify the effect of either of them and cause some undesirable side effects
---
Patient concerns
I am a patient of hypertension
Dr. Jyoti Kapoor Madan
Psychiatry
Hypertension is clinal condition of high blood pressure. Please see a physician.
Some times I had lot of hypertension
Dr. Jyoti Kapoor Madan
Psychiatry
Hypertension is clinically high blood pressure. Persistent high arterial blood pressure above 120/80 mm HG is termed as pre-hypertension or hypertension, but the point to be emphasized is that this rise in blood pressure is persistent. Transient increase in BP occurs in stress and anxiety and needs to be treated accordingly.
---
Related ayurvedic ingredients
Disclaimer:
Tata 1mg's sole intention is to ensure that its consumers get information that is expert-reviewed, accurate and trustworthy. However, the information contained herein should NOT be used as a substitute for the advice of a qualified physician. The information provided here is for informational purposes only. This may not cover everything about particular health conditions, lab tests, medicines, all possible side effects, drug interactions, warnings, alerts, etc. Please consult your doctor and discuss all your queries related to any disease or medicine. We intend to support, not replace, the doctor-patient relationship.
References
Opie LH, Victor RG, Kaplan NM. Diuretics. In: Opie LH, Gersh BJ, editors. Drugs for the Heart. 8th ed. Philadelphia, Pennsylvania: Elsevier Saunders; 2013. pp. 103-104.

Briggs GG, Freeman RK, editors. A Reference Guide to Fetal and Neonatal Risk: Drugs in Pregnancy and Lactation. 10th ed. Philadelphia, PA: Wolters Kluwer Health; 2015. p. 903.

Metolazone tablets. Rochester, New York: Celltech Pharmaceuticals, Inc.; 2001. [Accessed 19 Mar. 2019] (online) Available from:

Drugs and Lactation Database (LactMed) [Internet]. Bethesda (MD): National Library of Medicine (US); 2006. Metolazone. [Updated 2019 Feb 7]. [Accessed 19 Feb. 2020] (online) Available from:

Central Drugs Standard Control Organisation (CDSCO). [Accessed 19 Mar. 2019] (online) Available from:
Manufacturer
Name:
Centaur Pharmaceuticals Pvt Ltd
Address:
CENTAUR HOUSE, Near Grand Hyatt, Vakola ,Santacruz – East, Mumbai – 400 055, India.
Country of origin: India

The list of available options shown with the same composition has been prepared upon the advice of registered medical practitioners, pharmacists affiliated with TATA 1MG. TATA 1MG does not promote any pharmaceutical product of any particular company, and all recommendations are based on the medical opinion, advisories from specialist medical and pharmaceutical professionals.
₹118
Inclusive of all taxes
10 tablets in 1 strip
Notify me
Available options
Available options
Same salt composition:
Metolazone (5mg)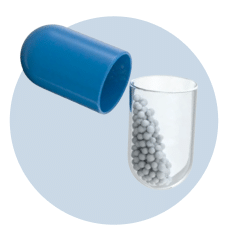 Same salt composition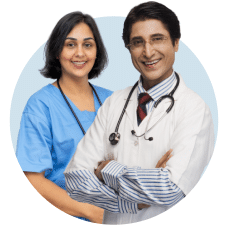 Verified by doctors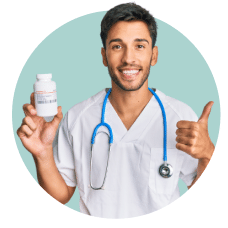 Popularly bought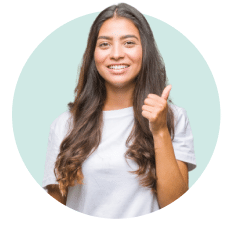 Trusted quality
Why buy these from 1mg?