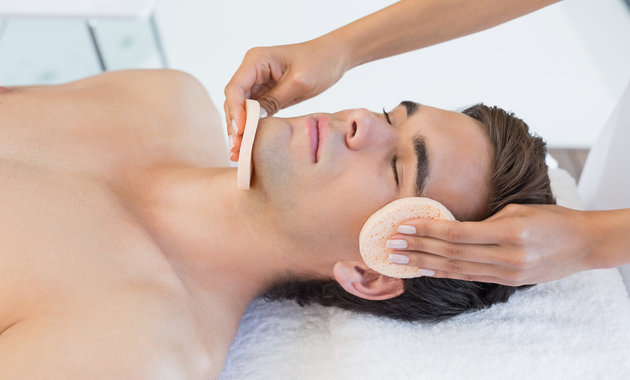 Today we'll be talking to you about how a groom can look good on his wedding day.
A lot of grooms come to us to make themselves look presentable on their wedding day. It is best not to leave things till the last moment. Start your skincare regimen to have a good look at least 3 months in advance. A dermatologist will help you find all the things which your skin requires. A man's skin might require some different products as compared to a girl's skin. Therefore, your skin regimen should be tailored to what your skin requires.
Start these skincare regimens ASAP. Your dermatologist will help you look good using microdermabrasion or skin polishing. You can get certain skin peelings, laser hair removal or even a full body makeover done. Peelings are very simple, and very safe. They require application of a simple solution on the skin, which is kept for sometime and then removed. Laser toning, laser tightening and laser facial are certain other procedures.
Though all these things may sound very big, but actually they don't take much time. Most men want some quick-fix solution. These procedures take hardly 15 or 20 minutes. So before the D-day, the entire thing should be planned by the dermatologist to give you a good, attractive glow on your skin. You also need to take care of your skin yourself. Use a good moisturizer and a good sunscreen on a regular basis. In addition, you should follow a healthy lifestyle because this is a very hectic time of your life; you may be running around getting your clothes made, getting your accessories and so many other things. So have a balanced diet, exercise regularly, eat healthy, drink lots of water, have lots of fruits and juices, and follow the skin regimen given to you by the dermatologist. You are sure to have a nice glow on your skin which will complement the skin of your bride on your D-day.