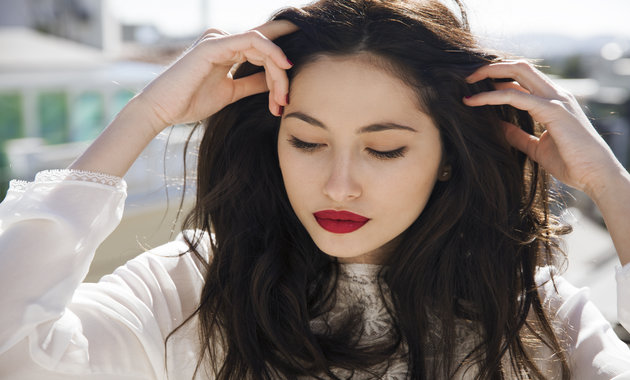 In this talk we shall be discussing about some healthy hair tips. Hair, as we all are aware of, is our crowning glory. You should always protect your hair from sun, wind, rain, too much of heat and pollution. These are the factors that cause dirt build-up on the scalp and lead to increased susceptibility to infections and drying of the scalp and hair. Also, you should deal carefully with wet hair. Whenever you are out of the shower, let your hair dry a little bit before you comb, as hair is most vulnerable when it is wet.
Always condition your hair; conditioners are used to seal the moisture in the hair. Missing out on this step could be a reason why your hair is frizzy. A conditioner is meant only for the hair not for the scalp, so always make sure you are applying the conditioner about 2 inches away from the scalp. Applying it on the scalp can lead to a greasy scalp. In addition, try to use same line shampoo and conditioner; this has shown to give better results.
Another important point is to avoid overuse of heat-based styling on the hair. Heat removes the moisture from the hair, making it dry and frizzy. Straightening rods, ironing rods, curling rods should be used sparingly and only after applying a heat protectant spray.
At bedtime, do not tie your hair tightly as this can cause hair breakage. Always wash your hair with cold water. Don't tease your hair, even if it increases the hair volume, it ruins the hair texture. Also make sure you brush the hair effectively so as to spread the natural hair oils all over the hair. And last but not the least, is healthy eating. Health on the inside reflects on the hair too. Certain nutrients like iron, proteins and vitamins are essential for hair health and growth. If you are deficient, do consult your physician to consider these supplements and always follow a diet which is rich in all these nutrients.