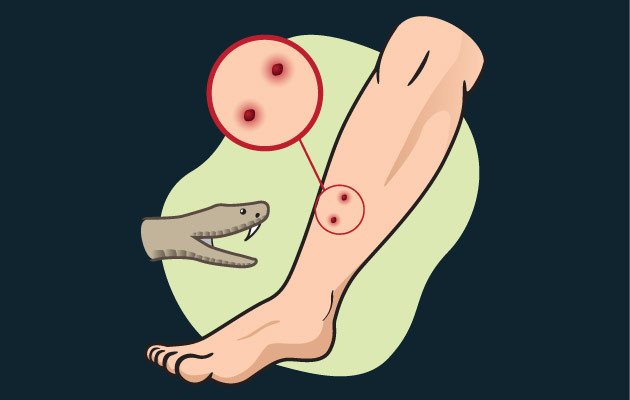 Here are important tips to follow in case of a snake bite
-Note the snake's appearance and try to calm the person affected with the bite.
-Make the person lie down. If the bite is on a limb, keep it below the chest level.
-Restrict all movements, especially those of the limbs.