---
Product introduction
SFZ DS Tablet is a medicine used to treat various inflammatory conditions of the joints (rheumatoid arthritis, psoriatic arthritis, ankylosing spondylitis), skin (psoriasis), and bowel (ulcerative colitis, Crohn's disease).

SFZ DS Tablet is to be taken with food. This will help you prevent an upset stomach. You should take it regularly and at the same time each day to get the maximum benefit from it. Keep taking it as recommended by your doctor and complete the dose even if you feel better. Taking it with plenty of water can help you avoid kidney problems such as kidney stones.

Using this medicine may cause some common side effects such as nausea, headache, loss of appetite, vomiting, diarrhea, weight loss, and gastrointestinal discomfort. You should consult with your doctor if any of these side effects do resolve with time or get worse. Your doctor may help with ways to reduce or prevent these symptoms.

To make sure the medicine is safe for you, before taking this medicine, let your doctor know if you have any problem with your heart, kidneys, or liver. Also, tell your doctor about all the other medicines you are taking. Your doctor may recommend regular blood tests to check your kidney and liver functions, and blood components. Pregnant and breastfeeding mothers should consult with their doctors before taking the medicine.
---
Uses of SFZ Tablet
Benefits of SFZ Tablet
In Treatment of Rheumatoid arthritis
SFZ DS Tablet helps treat inflammation, pain and swelling in rheumatoid arthritis by decreasing the immune system response of the patient. It is given in the dose and frequency that suits your condition. This will be decided by the doctor. You must follow your doctor's instructions carefully and let your doctor know if you have any bothersome side effects after taking this medicine.
In Treatment of Ulcerative colitis
Ulcerative colitis is a disease of the large intestine (colon) and rectum in which the lining of the bowel becomes red and swollen. This can lead to bleeding, frequent diarrhea and abdominal pain. It relieves these symptoms and also helps you to stay well by preventing them from coming back. You should drink plenty of fluids while taking on treatment with this medicine to make sure you stay hydrated.
In Treatment of Crohn's disease
Crohn's disease is a chronic (long-term) inflammatory disease of the intestines. The most common symptoms are diarrhea and pain in your abdomen. SFZ DS Tablet helps reduce the inflammation, relieve the symptoms, and prevent them from coming back.
In Treatment of Ankylosing spondylitis
Ankylosing spondylitis is a rare type of arthritis that affects the spine or larger joints. It usually starts in your lower back and can spread up to your neck or damage joints in other parts of your body. SFZ DS Tablet helps reduce pain, stiffness and swelling in your spine and joints. It helps improve flexibility and prevents disease progression. This will help you lead a better and active life.
---
Side effects of SFZ Tablet
Most side effects do not require any medical attention and disappear as your body adjusts to the medicine. Consult your doctor if they persist or if you're worried about them
Common side effects of SFZ
Diarrhea
Gastrointestinal discomfort
Headache
Loss of appetite
Nausea
Oligospermia (low sperm count)
Vomiting
Weight loss
---
How to use SFZ Tablet
Take this medicine in the dose and duration as advised by your doctor. Swallow it as a whole. Do not chew, crush or break it. SFZ DS Tablet is to be taken with food.
---
How SFZ Tablet works
SFZ DS Tablet is a Disease Modifying Anti-Rheumatoid Drug (DMARD). It works by suppressing the overactivity of the immune system in autoimmune diseases and blocks the chemical messengers that cause inflammation (swelling).
---
Safety advice
It is unsafe to consume alcohol with SFZ DS Tablet.
Pregnancy
SAFE IF PRESCRIBED
SFZ DS Tablet is generally considered safe to use during pregnancy. Animal studies have shown low or no adverse effects to the developing baby; however, there are limited human studies.
Breast feeding
CONSULT YOUR DOCTOR
SFZ DS Tablet is probably unsafe to use during breastfeeding. Limited human data suggests that the drug may pass into the breastmilk and harm the baby.
SFZ DS Tablet does not usually affect your ability to drive.
SFZ DS Tablet should be used with caution in patients with kidney disease. Dose adjustment of SFZ DS Tablet may be needed. Please consult your doctor.
Regular monitoring of kidney function tests is advisable while you are taking this medicine.
SFZ DS Tablet is probably unsafe to use in patients with liver disease and should be avoided. Please consult your doctor.
---
What if you forget to take SFZ Tablet?
If you miss a dose of SFZ DS Tablet, take it as soon as possible. However, if it is almost time for your next dose, skip the missed dose and go back to your regular schedule. Do not double the dose.
---
All substitutes
For informational purposes only. Consult a doctor before taking any medicines.
SFZ DS Tablet
₹12.7/Tablet
---
Quick tips
Take it with food to avoid an upset stomach.

It may take 6-8 weeks for SFZ DS Tablet to work. Keep taking it as prescribed.

Drink plenty of fluids while taking SFZ DS Tablet in order to avoid kidney problems such as kidney stones.

It may cause a deficiency of folic acid. Take the supplements as suggested by the doctor.

Do not take SFZ DS Tablet if you are allergic to sulfa drugs or aspirin.

It may discolour your skin, urine, saliva and tears an orange/yellow colour. This is normal and not harmful.

Regular blood tests to monitor your liver function, kidney function, and the levels of your blood components are required while taking this medicine.

Do not stop taking the medication suddenly without talking to your doctor.
---
Fact Box
Chemical Class
Aminosalicylic Acids Derivative
Therapeutic Class
GASTRO INTESTINAL
Action Class
Disease Modifying Anti-Rheumatoid Drugs (DMARDs)- Non biologics
---
Interaction with drugs
Taking SFZ with any of the following medicines can modify the effect of either of them and cause some undesirable side effects
---
Patient concerns
Suffering from ultratics colitis i have done colonoscopy test 04 months back From 05 months how many months I have to take medicines is it cure completely
Dr. Kunal Parasar
Surgical Gastroenterology
Ulcerative colitis is a lifelong disease with remission and exacerbations. Durations of remission cant b predicted all d time
Hi, I was diagnosed for Ulcerative Colitis in 2009. I was administered with Mesacol , I was back to normal. In past 1 month , after having food lunch or dinner I feel uneasy such as indigestion, having to force for motions next day. Sometimes Iam unable to pass motions. I feel tired also. Pls suggest.
Dr. Kunal Parasar
Surgical Gastroenterology
Ulcerative colitis is a lifong disease q with remission and exacerbation . U should b under constant follow up of ur gastroenterologist
---
User feedback
What are you using SFZ Tablet for?
*Rheumatoid arthritis
How much was the improvement?
What were the side-effects while using SFZ DS Tablet?
*No Side Effect
How do you take SFZ Tablet?
---
FAQs
Q. Is SFZ DS Tablet a steroid or a painkiller?
SFZ DS Tablet is neither a steroid nor a painkiller. It is an anti-inflammatory medicine. It is used to treat and manage ulcerative colitis and Crohn's disease in which the intestines become inflamed (swelling of intestines). It is also used to treat rheumatoid arthritis (painful joint disease).
Q. What is SFZ DS Tablet and what is it used for?
SFZ DS Tablet belongs to a group of medicines called aminosalicylates. It is an anti-inflammatory disease and is used to treat bowel inflammation, diarrhea (stool frequency), rectal bleeding, and abdominal pain in patients with ulcerative colitis and Crohn's disease. In rheumatoid arthritis, it helps prevent damage to the joints and works slowly to reduce swelling and stiffness in your joints.
Q. I have been prescribed SFZ DS Tablet for rheumatoid arthritis. When can I expect the pain in joints to be better?
SFZ DS Tablet does not work right away. It takes about 6 to 12 weeks to deliver the full effect.You may start feeling better in 4 weeks after starting SFZ DS Tablet, but it can vary from person to person and some of the patients may notice improvement after 3 months. Consumption of medicine should not be stopped without consulting your doctor.
Q. For how long do I need to take SFZ DS Tablet?
If you are able to tolerate SFZ DS Tablet which means the side effects do not bother you, then you have to continue SFZ DS Tablet till the disease remains in remission. It is better to take SFZ DS Tablet for the prescribed period.
Q. Does the use of SFZ DS Tablet for the treatment of arthritis affect the kidney function?
Though it is uncommon, SFZ DS Tablet may affect your kidney function. Therefore, it is important that your kidney function remains normal before you start taking SFZ DS Tablet. If during treatment with SFZ DS Tablet your kidney functions become abnormal, you should consult your doctor.
Q. Do I need to get any blood tests done while on SFZ DS Tablet therapy?
Your doctor will advise you blood tests to check your blood cell counts and your kidney function before starting your treatment and regularly during treatment. The tests should also be done to measure substances produced by your liver known as enzymes (liver function tests) and urine for protein and blood before you start treatment and at regular intervals.
Q. Can SFZ DS Tablet affect my fertility?
Decreased sperm count and infertility have been reported in some males. These may disappear once SFZ DS Tablet is discontinued.
Q. Can I take azathioprine along with SFZ DS Tablet?
You should avoid using SFZ DS Tablet with azathioprine since there are chances of decrease in blood cell count, which can be a serious side effect.
Related ayurvedic ingredients
Disclaimer:
Tata 1mg's sole intention is to ensure that its consumers get information that is expert-reviewed, accurate and trustworthy. However, the information contained herein should NOT be used as a substitute for the advice of a qualified physician. The information provided here is for informational purposes only. This may not cover everything about particular health conditions, lab tests, medicines, all possible side effects, drug interactions, warnings, alerts, etc. Please consult your doctor and discuss all your queries related to any disease or medicine. We intend to support, not replace, the doctor-patient relationship.
References
Furst DE, Ulrich RW, Varkey-Altamirano C. Nonsteroidal Anti-Inflammatory Drugs, Disease Modifying Antirheumatic Drugs, Nonopioids Analgesics, & Drugs Used in Gout. In: Katzung BG, Masters SB, Trevor AJ, editors. Basic and Clinical Pharmacology. 11th ed. New Delhi, India: Tata McGraw Hill Education Private Limited; 2009. pp. 632-33.

Briggs GG, Freeman RK, editors. A Reference Guide to Fetal and Neonatal Risk: Drugs in Pregnancy and Lactation. 10th ed. Philadelphia, PA: Wolters Kluwer Health; 2015. pp. 1295-97.

Sulfasalazine. Sandwich, Kent: Pfizer Limited; 2010 [revised Feb. 2014]. [Accessed 23 Jan. 2019] (online) Avaialble from:

Sulfasalazine. Uppsala, Sweden: Recipharm, Uppsala; 2018. [Accessed 18 Jun. 2019] (online) Available from:

Sulfasalazine. New York, New York: Pharmacia & Upjohn Co.; 2014. [Accessed 18 Jun. 2019] (online) Available from:

Oxford Radcliffe Hospitals: NHS Trust. Sulfasalazine. [Accessed 18 Jun. 2018] (online) Available from:

Chaves RG, Lamounier JA. Breastfeeding and maternal medications. J Pediatr (Rio J). 2004;80(5 Suppl):S189-S198. [Accessed 02 Apr. 2019] (online) Available from:

Drugs.com. Sulfasalazine Pregnancy and Breastfeeding Warnings. [Accessed 02 Apr. 2019] (online) Available from:
Country of origin: India

The list of available options shown with the same composition has been prepared upon the advice of registered medical practitioners, pharmacists affiliated with TATA 1MG. TATA 1MG does not promote any pharmaceutical product of any particular company, and all recommendations are based on the medical opinion, advisories from specialist medical and pharmaceutical professionals.
₹127
Inclusive of all taxes
10 tablets in 1 strip
Notify me
Available options
Available options
Same salt composition:
Sulfasalazine (1000mg)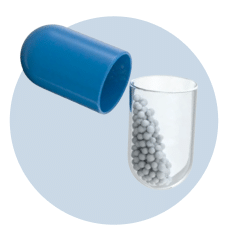 Same salt composition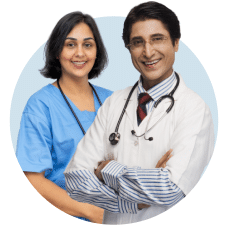 Verified by doctors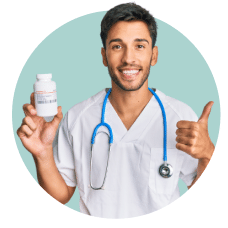 Popularly bought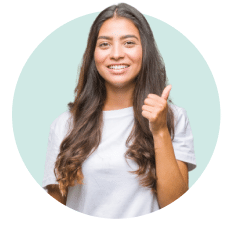 Trusted quality
Why buy these from 1mg?