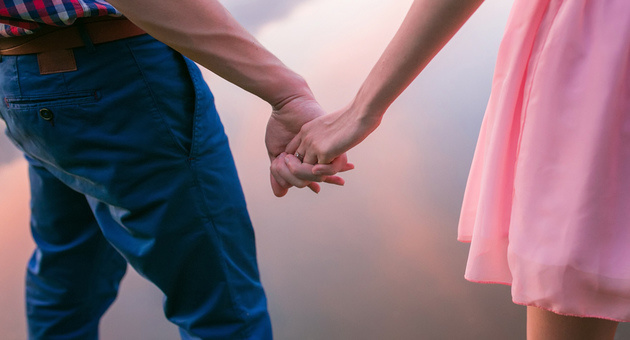 Like every other system in the body, the reproductive system and sexual organs need the right kind of nutrition for well being. There are certain herbs and plants that contain vital compounds that are essential for sexual well being.
Here are a few herbal plants that help in boosting sexual health:
1. Garlic
-Garlic acts as an aphrodisiac and serves as a tonic for ones suffering from loss of libido or those who are unable to maintain an erection.
-Crush two or three cloves of garlic and eat this every morning.
2. Onion
-Onion, known to have several health benefits, has been known to strengthen reproductive organs and also benefits those suffering from erectile dysfunction.
-It is recommended to have white onions.
3. Maca Root
-Maca Root, commonly known as the Women's Herb, is a rich source of iodine and therefore helps to maintain the hormonal balance. It improves sexual experiences and levels of satisfaction.
-Grown as root, it is available as a dietary supplement.
4. Dark chocolate
-More often known as a herb, it contains close to 70% cocoa, that helps to increase dopamine levels in the brain. It helps to uplift the mood, relaxes the body and improves the body's response to stimulation.
-Have it more often, without giving yourself an occasion to.
5. Lady Finger
-As per the Ayurvedic literature, lady finger helps to regain sexual vigour. It helps to treat sexual disorders and overall improves health.
-Grind the ladyfinger and add it to a glass of milk. Add sugar according to taste. Drink this everyday for significant results.
6. Drumstick (Sahjan)
-As per the Ayurvedic literature, this spindly vegetable helps to relieve symptoms of functional sterility in both males and females.
-Its dried bark of the tree has been found to be beneficial for conditions such as impotence, premature ejaculation and lack of motility of sperm. Grind the bark, add and boil with milk. Drink every day.
From Protection To Mood Setters. Here Is Your Chance To Save On A Full Range Of Sexual Wellness Products
5 Herbs That Help In Treating Erectile Dysfunction
Erectile Dysfunction (ED) is a problem which most men are not willing to discuss openly with a doctor. It is characterized by difficulty in maintaining an erection for satisfactory sexual performance. Most of the time, this condition is temporary and is triggered by stress, performance anxiety or certain medications. Sometimes it can be due to underlying medical conditions like diabetes, heart problems, depression, and high cholesterol levels. In these cases, it requires intervention by a specialist. Since most men find it embarrassing to discuss the problem with their doctor, they resort to self-medication that can worsen the problem in the long run and harm their overall health.
Here are some safe and effective herbal remedies that can help provide relief to men struggling with erectile dysfunction:
1. Ginseng
Ginseng root has been used as an important constituent in Chinese medicine. It is used for many beneficial properties and has been shown to be an effective treatment for ED. However, certain precautions need to be exercised since it can cause side effects like insomnia and few drug interactions. The recommended dosage is 600 mg-1000 mg a day. It is sold in powdered and capsule form.
2. Tribulus Herb
This plant (tribulus terestris), also known as puncture vine, has been used in traditional Chinese medicine and Ayurveda since ancient times. It is known to increase the sexual drive in men and women and as a cure for ED in men. The extracts of the roots and flowers are used in the tablets available.
3. Maca Root
This root is known to improve hormonal balance, especially of the thyroid gland. It helps in improving stamina, energy and overall sexual performance.
4. Horny Goat Weed
Chinese medicine has traditionally used horny goat weed for treating ED. It has shown positive results on rats but has not been tested on humans yet. Experts recommend Horny Goat weed more for boosting overall energy and hence increasing performance. Extracts from the plant can be taken in the form of capsules or tablets.
5. Yohimbe
The bark of the African Yohimbe tree contains yohimbine which shown positive results in treating ED in humans. However, it has serious side effects like lowered blood pressure, anxiety, and irregular heartbeat. Never take Yohimbe without a doctor's supervision. It is available in the form of capsules containing the bark extract.
**Consult India's best doctors here**
There are numerous non-prescription supplements available online and over-the-counter that claim to be natural remedies for ED. These supplements might have dubious constituents in varying proportions that may cause serious side-effects. Always consult a doctor before starting any new treatment for ED. Men should not be ashamed to discuss ED since it is a very common problem which can be treated and managed effectively by consulting a doctor. sooner when discussed openly. Stay Healthy, Stay Happy!
Recommended Reads:
12 Easy Ways To Improve Male Fertility
8 Common Causes Of Low Sperm Count Or Oligospermia