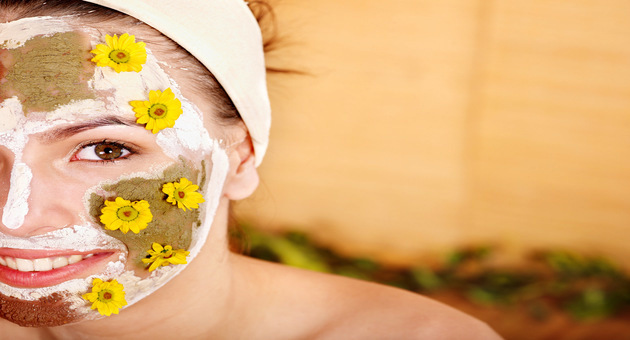 With the sun right on the head, stepping out these days means covering yourself head to toe in comfortable clothes, applying sunscreen and carrying your essentials such as umbrella, scarf, and hat. Despite all these preparations, summer months could still give you a tan. Though tanning is a natural biological response, repeated exposure to the sun can distress the skin adversely.
Here are a few natural remedies that you can try to remove the tan instantly:
1 . Potato
Raw potato is a well-known home remedy for skin tanning. Mash raw potato in the mixer and apply it on the skin. Keep it for 15 minutes and let it dry. Wash with cold water. You may repeat this atleast thrice a week to get rid of tan.
2 . Lemon and Gram Flour (Besan) 
Lemon helps in bleaching the skin, whereas the probiotics in yogurt help to moisturize the skin. The gram flour cleans and tightens the skin.
-To 2 tablespoons of besan (gram flour), add a spoon of yoghurt, drops of lemon juice and turmeric. Apply the pack on the face and neck for 10 minutes and wash with warm water.
Up to 30% Off on Skin Care products
3 . Tomato, Aloe vera, and Red Lentils 
Aloe vera helps to remove skin tan and heals the sun rashes and sunburns. A smooth paste of the red lentils helps to smoothen the skin. Soak a handful of red lentils (masoor dal) for 15 minutes. Mash the lentils and add tomato juice and aloe vera pulp. Apply and let it dry for 15 minutes and wash with cold water.
Also Read: Aloe Vera Benefits
Up to 30% Off on Skin Care products
4 . Oatmeal and Buttermilk
Oatmeal is a natural scrub, whereas buttermilk helps in healing blisters and moisturizes skin. To 2 tablespoons of oatmeal, add 3 tablespoons of buttermilk. Apply the pack for 15 minutes and wash it off with cold water.
5 . Honey and Pineapple
Pineapple is rich in Vitamin C, which will rejuvenate our skin. Add a spoon of honey and the pulp of pineapple and apply on skin for 20 minutes. Wash with cold water and repeat a couple of times a week for effective results.
Up to 20% Off on Homeopathy Personal care products
6 . Milk and Almond
If you have dry skin, this is one of the best remedies to get rid of tan and not loose on to the moisture of the skin. Soak a handful of almonds overnight and make it into a granular paste. Add a single tablespoon of milk to it and apply it on the skin. You can also use it like a scrub at the end of 15 minutes.
7 . Coconut water and Sandalwood
Sandalwood has several therapeutic benefits and can help to treat sun related blisters and burns. Coconut water is a natural toner and coolant. Add 3 tablespoons of coconut water in one 1 teaspoon of sandalwood powder. Mix the two and apply it for some time. Let it dry for 30 minutes and wash.
Buy health supplements, medical devices, personal care & homeopathy products from 1MG
So don't keep pulling yourself from stepping out, just because you fear sun tanning. Instead, post a day in the sun, try these "all the products in your kitchen" for a radiant skin.