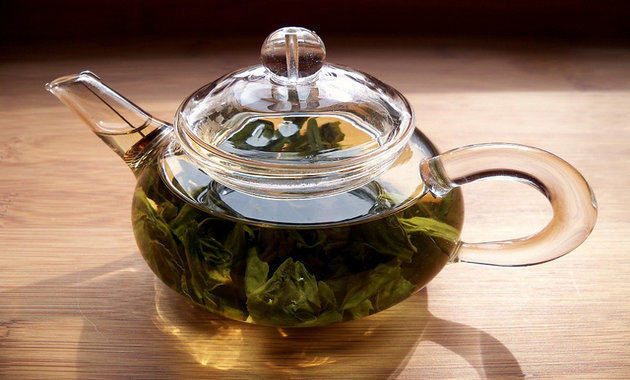 Given all the amazing benefits that tea offers us, it should be no surprise that it can play a powerful role in supporting weight loss as well. Different tea variants speed up digestion, reduce the bad cholesterol levels and helps you shrink your fat cells.  Needless to say, eating more green vegetables, reducing your sugar intake and exercising are also needed to be followed diligently.
Here are 5 teas which help in weight loss:
1 . ICED GREEN TEA
-Green tea contains, Epigallocatechin gallate (EGCG), a group of anti-oxidative compounds that blast adipose tissue by accelerating the metabolic activity and speeding up the liver's fat burning capacity. It speeds up the metabolism and helps reduce the flab.
2 . LEMON TEA
Lemon tea can help fight the belly-fat with the presence of d-limonene, is found in citrus rind oil. With diuretic effects, it helps to expel toxins and reduce the belly fat.
3 . OOLONG TEA
High levels of antioxidants called polymerized polyphenols, found in Oolong tea inhibit the body's ability to absorb fat by 20% and has been found to be beneficial in preventing fat absorption.
4 . ASHWAGANDHA TEA
Stressful situations lead to increased levels of inflammation which is directly linked to obesity. Ashwagandha tea reduces stress hormones that can wreak havoc on your waistline. Anxiety leads to release of cortisol, the major culprit for belly fat hormone, this hormone pulls lipids from the bloodstream and stores them in your fat cells
Also Read: Ashwagandha Benefits
5 . MINT TEA
The refreshing flavours of mint provide satiety and prevent hunger cravings. Mint tea also speeds up digestion and has fat burning properties.  In addition, this tea contains only 9 calories so 2 to 3 cups a day would prove beneficial.
So, go ahead and enjoy these variants of tea and help yourself to shed those extra kilos. Eat Healthy, Stay Happy!