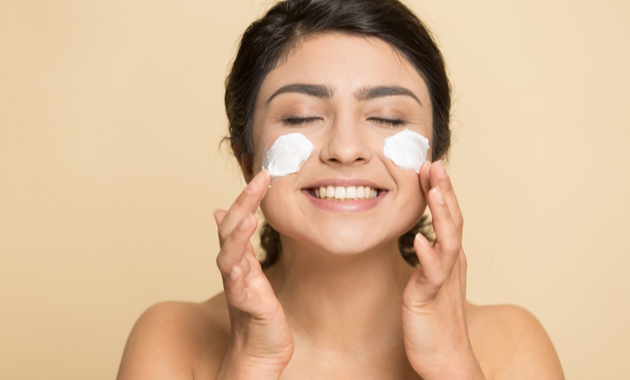 When was the last time you washed your face before hitting bed?
Does your skincare routine include scrubbing and exfoliation?
How often do you use a moisturizer in the cold season?
If you have to think twice before answering these questions, then there are no points for guessing that your skincare routine is not on the right track. It's time to up your skincare regimen to make your skin healthy and glowing. But before we shed light on some tips and tricks to amp up your skincare game, let's refresh your knowledge on why taking care of your skin is as important as taking care of your overall health.
Why Is Skin Care Important?
Our skin is one of the largest organs of the body, and so, it is equally susceptible to damage and injury. Whether it is dirt and pollution, changing weather, or harsh chemicals, our skin has to bear the brunt. This not only brings up the risk of various skin problems like acne, wrinkles, pigmentation, and premature aging of skin but also skin infections. So, if you wish to keep your skin healthy and glowing, you need to take care of it without fail. 
Remember, a proper skincare routine is a must for everyone, right from babies to teenagers and adults to older people. In fact, it is said that following a healthy skincare routine from a young age can help you prevent skin problems such as wrinkles, sagging, pigmentation, and premature aging, as you get old. So, irrespective of your age and gender, ensure that you take care of your skin religiously.
Simple Ways To Take Care Of Your Skin
1. Skin Care Is More Than Your FACE
When it comes to skincare, most people believe that taking care of the face is what comprises skin care. But this is not true. Skincare includes not just your face and lips but also your hands, legs, neck, back, arms, underarms, heels as well as intimate areas. So while taking a bath, make sure you clean each and every part of your body with soap and water. Applying moisturizer on your hands and legs and washing your feet and hands every time you come from outside also counts as a skin care routine.
2. Apply Moisturiser More Often Than Not
It is a common misconception that moisturizers should only be used during winters or that only people with dry skin should use a moisturizer daily. Irrespective of the skin type and the season, it is important to use a moisturizer on a regular basis. The reason being, it helps to trap moisture in the skin, thereby reducing fine lines and wrinkles and making your skin look healthy and young. To get the most of moisturizers, apply it immediately after bathing or shaving as it maximizes hydration by locking the moisture in the skin.
3. Do Not Forget Scrubbing And Exfoliation
id you know that scrubbing and exfoliation are simple yet effective ways to take care of your skin? This is because it not only helps to remove dead skin cells but also improves blood circulation, thereby helping your skin to glow and stay healthy. But remember, for smooth and soft skin,  exfoliate your skin not more than twice a week. Also, scrub gently as excessive scrubbing can rip off the upper layer of skin and damage the skin, thereby increasing the risk of infections.
4. Say NO To Scented Skincare Products
If you are the one who feels that scented soaps or skincare products are the best when it comes to taking care of your skin, then you might be wrong. This is because products with bright colors and strong fragrances may contain harsh chemicals that may not suit your skin. Moreover, these chemicals may strip oil from the skin and make your skin dry. These products may also increase the risk of skin infections. So, when buying skincare products, do read the label carefully and opt for skincare products that have no harsh chemicals or contain herbal ingredients.
5. Wash Your Face Everyday
Whether you have spent all your day in your home or have not worn any makeup, it doesn't matter. Just make sure you wash your face at least twice a day even if you stay indoors. This is because your skin is prone to all the dirt and pollutants which in turn make your skin unhealthy and increase your risk of skin problems like acne and pigmentation. So, for a clean face make sure to wash your face with soap or face wash every morning, before going to bed, and after working out.
Taking care of your skin is not rocket science but a simple and dedicated approach that requires minimum effort. However, it should be done on a regular basis to achieve healthy, soft, and glowing skin. Also, in addition to following a strict skin care ritual, it is important to keep a tab on your diet, stay hydrated, sleep well, and stay away from stress for better results.
(The article is reviewed by Dr. Swati Mishra, Medical Editor)
Disclaimer: The information produced in this article in the form of text, tips, suggestions, and products, comprise general advice for consumers. This is a sponsored article and 1mg does not promote or endorse any products or services.
References:
1. Sethi A, Kaur T, Malhotra SK, Gambhir ML. Moisturizers: The Slippery Road. Indian J Dermatol. 2016 May-Jun;61(3):279-87
2. Skin care secrets. American Academy of Dermatology Association (AAD).
3. Rodan K, Fields K, Majewski G, Falla T. Skincare Bootcamp: The Evolving Role of Skincare. Plast Reconstr Surg Glob Open. 2016;4(12 Suppl Anatomy and Safety in Cosmetic Medicine: Cosmetic Bootcamp):e1152.