---
Product introduction
Theehale Inhaler is an anticholinergic medicine. It is used in the treatment of chronic obstructive pulmonary disease and asthma. It relaxes the airway muscles and makes it easier to breathe. This helps relieve symptoms such as chest tightness, shortness of breath, wheezing, and coughing.

Theehale Inhaler is only for inhalational purpose, use it in the dose and duration as prescribed by your doctor. The first dose is given under medical supervision to prevent the side effects happen during first use. For better results, it is suggested to take it at the same time every day. The dose and how often you take it depends on what you are taking it for. Your doctor will decide how much you need to improve your symptoms. You should take this medicine for as long as it is prescribed for you. It does not prevent the already started breathing trouble or asthma attack, hence always carry your medical inhaler with you for an emergency.

The most common side effect of this medicine is dry mouth. If these bother you or appear serious, let your doctor know. To overcome dry mouth, it is advised to increase water intake, carry sugar candy, or maintain good oral hygiene. If you experience any other side effects, let your doctor know.

Before taking this medicine, let your doctor know if you have liver or kidney disease, or if you are pregnant or breastfeeding. Your doctor should also know about all other medicines you are taking as many of these may make this medicine less effective or change the way it works.
---
Uses of Theehale Inhaler
Benefits of Theehale Inhaler
In Treatment of Chronic obstructive pulmonary disease (COPD)
Theehale Inhaler helps the airways in your lungs stay open. It relaxes the muscles of these airways. This makes it easier for air to get in and out. It will relieve symptoms such as tightness in your chest, shortness of breath, wheezing, and coughing and help you carry out your daily activities more easily. This medicine is safe and effective. It usually starts to work within a few minutes and the effects can last up to several hours. Do not stop using it unless you are advised to by your doctor.
---
Side effects of Theehale Inhaler
Most side effects do not require any medical attention and disappear as your body adjusts to the medicine. Consult your doctor if they persist or if you're worried about them
Common side effects of Theehale
---
How to use Theehale Inhaler
Check the label for directions before use. Shake the inhaler. While you are breathing in from mouth, press down on the inhaler one time to release the medication and hold your breath for 10 seconds. Repeat until you have inhaled the number of puffs as suggested by the doctor.Afterwards, rinse your mouth thoroughly with water and spit it out.
---
How Theehale Inhaler works
Theehale Inhaler is an anticholinergic medication. It works by relaxing the muscles in the airways and widens the airways. This makes breathing easier.
---
Safety advice
Alcohol
CONSULT YOUR DOCTOR
It is not known whether it is safe to consume alcohol with Theehale Inhaler. Please consult your doctor.
Pregnancy
CONSULT YOUR DOCTOR
Theehale Inhaler may be unsafe to use during pregnancy. Although there are limited studies in humans, animal studies have shown harmful effects on the developing baby. Your doctor will weigh the benefits and any potential risks before prescribing it to you. Please consult your doctor.
Breast feeding
SAFE IF PRESCRIBED
Theehale Inhaler is probably safe to use during breastfeeding. Limited human data suggests that the drug does not represent any significant risk to the baby.
Monitor the baby for dry mouth, constipation, and urinary problems.
No interaction found/established
No interaction found/established
No interaction found/established
---
What if you forget to take Theehale Inhaler?
If you miss a dose of Theehale Inhaler, take it as soon as possible. However, if it is almost time for your next dose, skip the missed dose and go back to your regular schedule. Do not double the dose.
---
All substitutes
For informational purposes only. Consult a doctor before taking any medicines.
Theehale Inhaler
₹274/Inhaler
---
Quick tips
Theehale Inhaler makes breathing easier for patients with chronic obstructive pulmonary disease (COPD) and asthma.
This medicine is for inhalation only. The tablet should not be swallowed.
It should be taken at the same time each day.
It does not work right away and should not be used to relieve sudden breathing problems. Use your rescue inhaler to control sudden difficulty in breathing. 
Dry mouth may occur as a side effect. Frequent mouth rinses, good oral hygiene, increased water intake and sugarless candy may help.
Gargle with warm water after each inhalation to avoid any fungal infections in your mouth and throat.
Take the first dose under medical supervision as it may cause wheezing or tightening of the airways (bronchospasm) immediately after using.
Your doctor may monitor your  blood potassium level regularly while taking this medication.
Only small amounts of Theehale Inhaler may get absorbed into the bloodstream after inhalation. Hence, serious side effects are unlikely.
---
Fact Box
Chemical Class
Morpholines Derivative
Therapeutic Class
RESPIRATORY
Action Class
Anticholinergic - COPD
---
Patient concerns
i m suffering from breathing problem cough chest infame . Do tell chronic obstructive pulmonary disease .So tell which medicines should i take to treat this problem.
Dr. Anshum Aneja Arora
Pulmonology
It is less likely you have copd at this age You need detailed check up and spirometry test for same
---
FAQs
Q. How long does Theehale Inhaler take to work?
Theehale Inhaler starts working within 30 minutes of taking it and you may start breathing with ease after the first dose. The full benefits will be experienced within about 3 days to a week's time.
Q. Is Theehale Inhaler a steroid?
No, Theehale Inhaler is not a steroid, but it belongs to anticholinergic class of medicines. It works by relaxing the muscles of the small airways, helping them to open and remain open for 24 hours.
Q. How can Theehale Inhaler help me?
Theehale Inhaler is a long-acting bronchodilator which opens the air passages and makes breathing easier. Using this medicine daily can help prevent sudden short-term worsening of your breathing problem. Regular use also helps relieve shortness of breath when you have ongoing shortness of breath.
Q. What should I avoid while taking Theehale Inhaler?
Use Theehale Inhaler carefully to prevent it from getting into your eyes. If it gets into your eyes, your vision may get blurry and the pupil in your eye may become larger (dilate). If this happens, call your doctor. Theehale Inhaler may also cause dizziness and blurred vision. Avoid driving or using heavy machinery if you experience these side effects.
Q. How long do I need to take Theehale Inhaler?
Your doctor may prescribe you to take this medicine for life long. The reason being, COPD is a chronic condition and requires long-term treatment.
Q. What is the difference between rescue treatment and maintenance treatment?
Rescue treatment is used to treat the sudden attack of disease. On the other hand, maintenance treatment are medicines that you take daily to help you manage the symptoms of disease. For example, when you have sudden shortness of breath due to COPD, you may be prescribed corticosteroids. Whereas, to help prevent these sudden attacks from happening, you may be prescribed Theehale Inhaler.
Q. What is chronic obstructive pulmonary disease (COPD)?
COPD is a serious lung disease in which the airways become narrow, so the air moves out of your lungs slowly and makes it hard to breathe. Examples of chronic obstructive pulmonary disease include chronic bronchitis (swelling of the air passages leading to lungs) and emphysema (damage to air sacs in the lungs).
Q. Can I prevent my COPD from getting worse?
If you smoke, then quitting smoking is one of the most important things you can do to slow the progression of COPD. In fact, keep taking the medicine as advised by your doctor. Following the prescribed dose for the recommended duration may stop the progression of COPD.
Q. How should Theehale Inhaler be stored?
Store Theehale Inhaler at room temperature 68°F to 77°F (20°C to 25°C). Keep it away from heat and cold and do not refrigerate it. Keep it in a dry place.
Related ayurvedic ingredients
Disclaimer:
Tata 1mg's sole intention is to ensure that its consumers get information that is expert-reviewed, accurate and trustworthy. However, the information contained herein should NOT be used as a substitute for the advice of a qualified physician. The information provided here is for informational purposes only. This may not cover everything about particular health conditions, lab tests, medicines, all possible side effects, drug interactions, warnings, alerts, etc. Please consult your doctor and discuss all your queries related to any disease or medicine. We intend to support, not replace, the doctor-patient relationship.
References
Brown JH, Laiken N. Muscarinic Receptor Agonists and Antagonists. In: Brunton LL, Chabner BA, Knollmann BC, editors. Goodman & Gilman's: The Pharmacological Basis of Therapeutics. 12th ed. New York, New York: McGraw-Hill Medical; 2011. pp. 230-31.

Boushey HA. Drugs Used in Asthma. In: Katzung BG, Masters SB, Trevor AJ, editors. Basic and Clinical Pharmacology. 11th ed. New Delhi, India: Tata McGraw Hill Education Private Limited; 2009. p. 347.

Briggs GG, Freeman RK, editors. A Reference Guide to Fetal and Neonatal Risk: Drugs in Pregnancy and Lactation. 10th ed. Philadelphia, PA: Wolters Kluwer Health; 2015. pp. 1367-68.

Tiotropium. Ingelheim am Rhein Germany: Boehringer Ingelheim International GmbH; 2017 [revised Mar. 2018]. [Accessed 01 Apr. 2019] (online) Available from:

Drugs.com. Tiotropium. [Accessed 01 Apr. 2019] (online) Available from:

Central Drugs Standard Control Organisation (CDSCO). [Accessed 01 Apr. 2019] (online) Available from:
Manufacturer/Marketer address
1003 Kirti Shikhar Building, Janakpuri, Delhi - 110058, Distt Centre
Country of origin: India

The list of available options shown with the same composition has been prepared upon the advice of registered medical practitioners, pharmacists affiliated with TATA 1MG. TATA 1MG does not promote any pharmaceutical product of any particular company, and all recommendations are based on the medical opinion, advisories from specialist medical and pharmaceutical professionals.
₹274
Inclusive of all taxes
120 MDI in 1 packet
Notify me
Available options
Available options
Same salt composition:
Tiotropium (9mcg)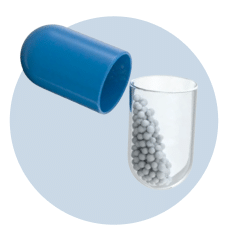 Same salt composition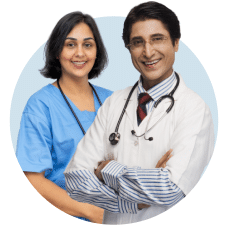 Verified by doctors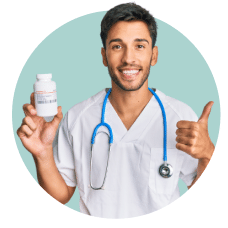 Popularly bought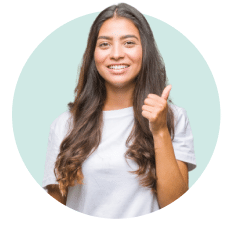 Trusted quality
Why buy these from 1mg?