About the Program
In our quest to make healthcare accessible, understandable and affordable, we at 1mg are looking for lead generation partners under the "Sehat Ke Saathi" program. The "Sehat Ke Saathi" program, is a model where each "Saathi" is a lead generation partner of 1mg and it would be responsible for empowering patients in the territory to seamlessly access our best-in-class healthcare services. Till now, we have incentivized 100+ authorized lead generation partners or "Saathis" across India for helping us penetrate advanced care in deeper pockets.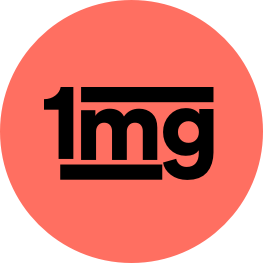 1mg Brand Factor
1mg is India's largest healthcare platform with more than 25 million delivered orders across 1000 plus cities in India. We at 1mg take utmost pride for being able to become India's most loved healthcare platform through:
Providing accurate, authoritative & trustworthy information on medicines and help people use their medicines effectively and safely
Getting medicines and other health products delivered at home in 1000+ cities across India from licensed and verified pharmacies at never before prices
Providing cost effective and advanced diagnostic services from certified labs as well as online doctor consults at any time, from anywhere
1mg is an initiative taken in the spirit of public service with a vision to empower Indian consumers and caregivers to select the most appropriate healthcare provision at the best possible price.
Growth Potential
As per leading industry reports, e-pharma sector is expected to reach a market size of $2.7 billion by 2023 from the current size of $360 million in the next four years. The key growth drivers include increase in the ageing population base, greater internet penetration, rising per capita income, recession-free nature of pharmacy business and higher smartphone adoption along with the convenience of ordering medicines online. With 1mg being the leading and fastest growing company in the sector, our "Sehat Ke Saathi" partners are poised to achieve significant returns through a shared dream of making healthcare a hassle-free experience for billion Indians.
Seamless Assistance to "Sehat Ke Saathi" Partners
Marketing support for getting your entrepreneurial venture kickstarted and establishing direct connect with patients in your territory
Continuous technical training and assistance to best leverage the platform for providing impeccable patient experience
Dedicated Key Account Manager provided to each lead generation partner for immediate resolution of technological and business related issues
Attractive dashboard for tracking business progress and lead generation effectiveness
Pre-requisites to Become1mg "Sehat Ke Saathi" Partner
Hard working, dedicated, and diligent individuals with an entrepreneurial bent of mind
Self- motivated and driven to provide seamless care to patients through 1mg services
A one-time initial investment of just INR 10,000
Testimonials by existing Sehat Ke Saathi partners
The 1mg "Sehat Ke Saathi" program has empowered me to establish an entrepreneurial career and become a trusted healthcare influencer. The unmatched lead generation reward structure provides the kind of financial independence which one always dreams for.
Want to join hands to fulfil our mission of making healthcare accessible, understandable and affordable for all?