GYNASET 5 MG TABLET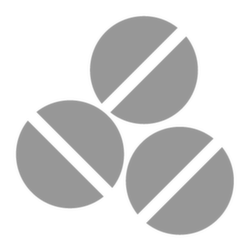 MRP: Rs.
47.16
for 1 strip(s) (10 tablets each)
Drug interaction for GYNASET
No relation with food but take it at a consistent time daily with respect to food.
No data available for interaction with alcohol
Unsafe during pregnancy. Consult your doctor.
UNSAFE
Unknown. Consult your doctor.
SALT INFORMATION for GYNASET
Norethisterone(5 mg)
Uses
Gynaset 5 mg tablet is a man-made form of progesterone, a naturally occurring female sex hormone. It has a number of uses:
Low-strength progesterone is used in oral contraceptive pill to prevent pregnancy.
Medium-strength progesterone is used, to treat irregular, painful or heavy periods, to treat endometriosis (where tissue from the lining of the womb is present in places where it is not normally found), to treat premenstrual syndrome (also known as premenstrual tension, PMS or PMT), to delay periods.
High-strength tablets are sometimes used in some female cancers such as breast cancer.
How it works
Gynaset 5 mg tablet works by altering the lining of the uterus. The low-dose contraceptive changes the lining of the womb and so prevents esent in the body) on womb lining, stabilizes this lining and decreases pain and bleeding during the periods or delays the periods. Continuous exposure to Gynaset 5 mg tablet decreases the rate of growth of breast cancer cells.
Common side effects
Abdominal bloating, Altered menstruation, Intermenstrual bleeding, Fluid retention, Headache, Feeling of discomfort
Expert advice for GYNASET
For oral contraceptive pill: Take your pill at the same time every day.
Do not take norethisterone tablets (for other uses):
If you have ever had a reaction to or been told that you are allergic to norethisterone or any of the other ingredients in the tablets.
If you are pregnant or suspect that you may be.
If you have missed any of the pills in a strip, and you do not bleed within 45 days of your last period, you may be pregnant. Stop taking norethisterone oral contraceptive pill and contact your doctor or family planning clinic, or do a pregnancy test yourself.
If you lose a pill, just take a pill from a spare strip. Then take all the other pills from your current strip as usual.
If you are sick or have very bad diarrhea or vomiting (within 3 hours of taking the pill), your body may not get its usual dose of hormones from that pill; just take a pill from a spare strip. Carry on taking your pills as normal if you can. You won't need to use extra contraception.
If you have been sick more than 3 hours after taking the pill carry on taking your pills as normal and use extra contraception for 2 days after you are better.
If you are planning a baby, it's best to use another method of contraception after stopping the pill until you have regular periods. However, it will not cause you or the baby any harm if you get pregnant straight away.
Do not take norethisterone tablets for any indication if you are pregnant or breastfeeding.
Frequently asked questions for GYNASETNorethisterone
Q. Does norethisterone work/is norethisterone a contraceptive pill/a steroid/ hormone replacement therapy/prevent pregnancy/does norethisterone make you ovulate/does norethisterone help ovulation?
Norethisterone works for most of the patients when given at appropriate doses and for appropriate indication. In low doses it is used as a contraceptive pill. It is not a steroid, but may have steroid-like effects such as Cushingoid appearance (facial puffiness and weight gain). It is used as a hormone replacement therapy mostly along with estradiol. It does not induce ovulation.
Q. Is norethisterone safe/dangerous/ cause weight gain/affect ovulation/make you tired/cause cramps?
Norethisterone is safe if used exactly in dosage and for duration as prescribed by your doctor. It would have short term effect on ovulation. This is because it affects the release of hormones. It may cause side effects such as weight gain, feeling tired, cramps.
Q. Is norethisterone safe in pregnancy/ affect pregnancy test?
Do not use norethisterone while you are pregnant. Also, norethisterone may have an effect on pregnancy test result, depending upon when and for what indication it was taken.
Q. Does norethisterone stop periods?
Norethisterone does not stop but is used for delaying the periods.
Q. Is norethisterone available in Canada/ free on prescription/available over the counter?
No, it only available on doctor's prescription.
Q. Can I take norethisterone for 3 weeks/for 2 months/for 2 weeks/for a month/ for 2 weeks/for 4 weeks/how long can i take norethisterone tablets for/can i take norethisterone without a break?
It is important for some people to start taking this medicine on a particular day of the menstrual cycle for a specific number of days. This depends on which condition is being treated. Always follow the advice of your doctor regarding the schedule of doses and duration of norethisterone.
Q. Is norethisterone the same as provera/ can I take norethisterone with cerelle/with cerazette/with mirena coil/ with micronor/with the implant/with the pill/ with microgynon 30/with yasmin/with noriday?
Micronor or Noriday are brand names for norethisterone. It is different from provera (Medroxyprogesterone), but both are progesterones. Yes you can take norethisterone with cerelle/ cerazette, which are mini pills. You can take it with microgynon or Yasmin. Check with your doctor before you start any other medication along with norethisterone, especially those which contain progesterone in any form.
Top Medicines Prescribed with GYNASET 5 MG TABLET
Articles