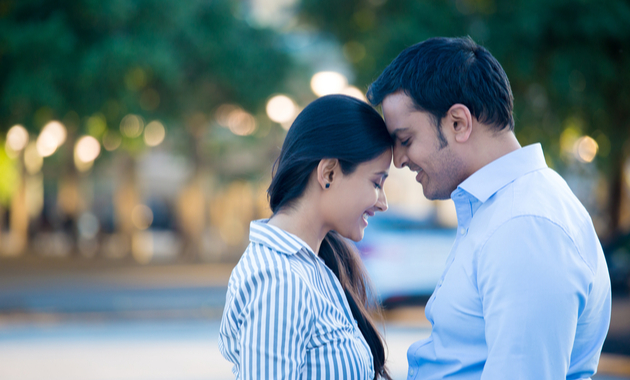 The World Health Organization (WHO)1 has defined sexual health as a state of physical, emotional, mental, and social well-being which is not merely the absence of a disease, dysfunction, or infirmity but related to sexuality. So it can't be wrong if anyone says that a happy sexual life and relationship between couples is all about intimacy, both physical and emotional2. Here's more to help you understand better about this simple yet complex process of emotional and physical connection in sex.
The Fine line Between Physical Intimacy and Sexual Intimacy
As the name suggests, physical intimacy is nothing but the partner's need to connect physically. This may include behaviors such as hugging, holding hands, and physical touch, which is non-sexual in nature2.
On the other hand, sexual intimacy, as you might be aware, involves the expression of thoughts, feelings, and desires that have a sexual nature2. These feelings and thoughts are known to arouse sexual stimulation (sex drive) and thus, lead to sexual satisfaction between couples2.
Emotional intimacy Vs Physical intimacy
Intimacy plays a central role in relationships between couples. It is different from just physical closeness and sex and is known to involve both emotional and physical affection, closeness, and sexuality3. This is why a lack of emotional intimacy in relationships may indicate the absence of a healthy and sustainable relationship3. However, the kind of relationship between couples varies from person to person.
For example, for some casual sex is more about physical intimacy where are a person does not have to be in a committed relationship to be sexually intimate4. However, if a person desires a romantic relationship, then casual sex along with emotional connect might be needed. In such a case, people might be interested in casual sex but also engage emotionally through cuddling, foreplay, communication, and spending the night after sex4.
The same applies to married couples and it is strongly associated with the quality of life between couples. Being physically and emotionally attached not only allows you to connect psychologically but also improves your mental health2. This in the long run can reduce the risk of depression, increase happiness and well-being, and provide a useful satisfactory life for a person. Moreover, it is a strong predictor of physical health, such as low levels of diseases and impoverishment of diseases2.
According to a study, couples revealed a meaningful experience of closeness and reciprocal care with their sexual partners, which often involved emotional and physical connection, resulting in combined emotional and sexual intimacy4.
Hence, for a healthy sexual life, it is important to ensure both physical and emotional intimacy between couples and lead a happy, healthy life.
Consult A Sexual Health Specialist Now. Click Here!
Disclaimer: Issued in public interest by Pfizer Upjohn.
Your doctor is the best resource for medical advice and information. The health information contained herein is provided for educational/awareness purposes only and is not intended to replace discussions with a medical practitioner and/or medical advice.
While due care and caution has been taken to ensure that this content is free from mistakes or omissions, Pfizer makes no representations or warranties of any kind, express or implied; as to accuracy, completeness of the contents or any actions taken basis the content and will not be liable for any damages, adverse events, and personal liability arising therefrom.
PP-VIA-IND-0214 dated 2/9/2020
References:
1. Defining sexual health. Sexual and reproductive health. World Health Organization (WHO). Available at: https://www.who.int/reproductivehealth/topics/sexual_health/sh_definitions/en/ and last accessed on September 2, 2020.
2. Kardan-Souraki M, Hamzehgardeshi Z, Asadpour I, et al. A Review of Marital Intimacy-Enhancing Interventions among Married Individuals. Glob J Health Sci. 2016;8(8):53109. 
3. Papp LM, Goeke-Morey MC, Cummings EM. Let's Talk About Sex: A Diary Investigation of Couples' Intimacy Conflicts in the Home. Couple Family Psychol. 2013;2(1):10.
4. Dogan J, Hargons C, Meiller C, et al. Catchin' Feelings: Experiences of Intimacy During Black College Students' Sexual Encounters. J Black Sex Relatsh. 2018;5(2):81-107.