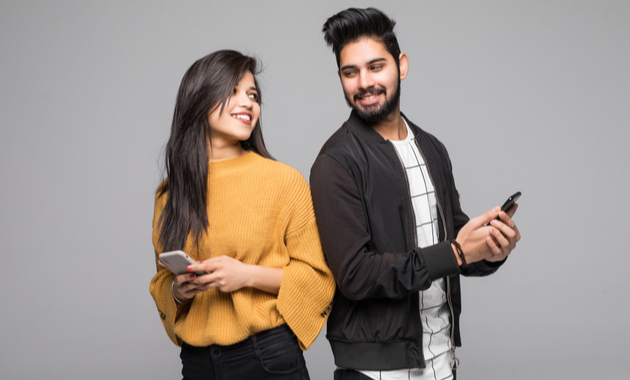 Do you know a sexual relationship can have a significant impact on your overall health?1 Your relationship with your partner that includes sex, particularly sexual activity, and sexual intimacy, is one of the most fundamental types of social relationships. It has long been recognized as an essential part of intimate relationships between couples and their life. However, with time your relationship with your partner may feel monotonous1. So to help you out to spice up your sexual life and relationship, we bring you a few simple tips. Let's get started.
1. Break-up with stress
A 2012 study revealed that high-stress levels can negatively impact sexual desire, arousal, and satisfaction in women2. In men, sexual satisfaction was significantly impacted due to high levels of stress2. Moreover, a lower quality of life (QOL) was found to be associated with sexual dysfunction/dissatisfaction and higher stress levels. So stay away from stress by indulging in a hobby or any creative art form such as dance, music, or art3.  What is more interesting is that being satisfied with your partner sexually may in turn promote your recovery from stress by improving your response to stress.
2. Get more intimate with your partner
One of the key reasons for the increasing differences between couples and divorce is a lack of intimacy. It is one of the most common causes of distress and collapse among couples, negatively impacting on relations between the couples. While counseling is a great intervention to improve marital intimacy, making sure the couple gets intimate more often can also aid in spicing up their sex life4. Getting intimate is known to reduce the risk of depression, promote the feeling of happiness and well-being, and provide a useful satisfactory life for a person5.
3. Slay it with a scent
Did you know that senses play a pivotal role in the sexual response of women? According to a study, women are comforted by the sense of smell, especially their partner's sweat. This is due to the presence of pheromones (substances secreted by the body and present in bodily secretions). Androstadienone, a type of pheromone is known to improve mood and focus, which are crucial for a woman's sexual response and sexual satisfaction6. Moreover, the scent of a person can activate memories, trigger emotions, and spark romantic attraction, especially between couples7.
4. Talk, talk, and talk!
Do not forget that communication is the key when it comes to maintaining a strong bond and relationship between couples. According to a study, women who experienced positive changes in sexual function are attributed to increased self-confidence, better self-knowledge, and improved communication skills8. Also with age, they had a better understanding of their own bodies and sexual needs and also felt more empowered to communicate their sexual needs to their partners8. So communication between couples about their sexual needs can help to more freely express themselves in the bedroom and also spark up their sexual life.
5. Reach out for help (when needed)
It goes without saying that sexual dysfunction, both in men and women, is considered an important public health concern. While there are many reasons for it, common health conditions such as diabetes, hypertension, anxiety, and heart disease are associated with sexual dysfunction.9 Multiple factors are responsible for sexual satisfaction that include expectations about sex and sexuality, sexual communication, and sexual practices within couples9. However, getting professional help and discussing your sexual problem can help in improving the condition and enhancing your sex life.
Consult A Sexual Health Specialist Now. Click Here!
Disclaimer: Issued in public interest by Pfizer Upjohn.
Your doctor is the best resource for medical advice and information. The health information contained herein is provided for educational/awareness purposes only and is not intended to replace discussions with a medical practitioner and/or medical advice.
While due care and caution has been taken to ensure that this content is free from mistakes or omissions, Pfizer makes no representations or warranties of any kind, express or implied; as to accuracy, completeness of the contents or any actions taken basis the content and will not be liable for any damages, adverse events, and personal liability arising therefrom.
PP-VIA-IND-0214 dated 2/9/2020
References:
1. Liu H, Waite LJ, Shen S, Wang DH. Is Sex Good for Your Health? A National Study on Partnered Sexuality and Cardiovascular Risk among Older Men and Women. J Health Soc Behav. 2016;57(3):276-296.
2. Sangi-Haghpeykar H, Ambani DS, Carson SA. Stress, workload, sexual well-being and quality of life among physician residents in training. Int J Clin Pract. 2009;63(3):462-467.
3. Martin L, Oepen R, Bauer K, et al. Creative Arts Interventions for Stress Management and Prevention-A Systematic Review. Behav Sci (Basel). 2018;8(2):28.
4. Papp LM, Goeke-Morey MC, Cummings EM. Let's Talk About Sex: A Diary Investigation of Couples' Intimacy Conflicts in the Home. Couple Family Psychol. 2013;2(1):10.
5. Kardan-Souraki M, Hamzehgardeshi Z, Asadpour I, et al. A Review of Marital Intimacy-Enhancing Interventions among Married Individuals. Glob J Health Sci. 2016;8(8):53109.
6. Verhaeghe J, Gheysen R, Enzlin P. Pheromones and their effect on women's mood and sexuality. Facts Views Vis Obgyn. 2013;5(3):189-195.
7. Hofer, M. K., Collins, H. K., Whillans, A. V., et al. Olfactory cues from romantic partners and strangers influence women's responses to stress. J Pers Soc Psychol. 2018; 114(1), 1–9.
8. Thomas HN, Hamm M, Hess R, et al Changes in sexual function among midlife women: "I'm older… and I'm wiser". Menopause. 2018;25(3):286-292.
9. Flynn KE, Lin L, Bruner DW, et al. Sexual Satisfaction and the Importance of Sexual Health to Quality of Life Throughout the Life Course of U.S. Adults. J Sex Med. 2016;13(11):1642-1650.