---
Product introduction
Pencip 800000IU Tablet is an antibiotic used to treat a variety of bacterial infections. It is effective in infections of the throat, ear, nasal sinuses, respiratory tract, skin and soft tissue, and sexually transmitted diseases like Syphilis.

Pencip 800000IU Tablet is also used to prevent some infections such as Rheumatic fever and infection of the heart valves (bacterial endocarditis) in people with pre-existing heart disease. It is a penicillin-type of antibiotic, which mainly fights and stops the growth of the gram-positive type of bacteria. This tablet may be swallowed with or without food, but it should be used regularly at evenly spaced intervals as per the schedule prescribed by your doctor.

Do not skip any doses and finish the full course of treatment even if you feel better. Stopping the medicine too early may lead to the infection returning or worsening. The total duration of treatment and precise dosage will be decided by your doctor, depending on the type of infection that you have and how well you respond to the medication.

Before taking this medicine, inform your doctor if you are allergic to penicillin or any penicillin-type of medicine. Rash, vomiting, allergic reactions, nausea, and diarrhea may be seen as side effects in some patients. These are temporary and usually resolve quickly. Consult your doctor if any of these side effects persist or if your condition worsens. This medicine is generally regarded as safe to use during pregnancy if used under a doctor's supervision.
---
Uses of Pencip Tablet
Benefits of Pencip Tablet
In Treatment of Bacterial infections
Pencip 800000IU Tablet is an antibiotic medicine which can be used to treat many different infections caused by bacteria. It works by stopping the growth of the bacteria causing the infection. This medicine is given by a doctor or a nurse and should not be self-administered. It usually makes you feel better quite quickly. You must continue the treatment as prescribed even when you feel better, to make sure that all bacteria are killed and do not become resistant.
In Treatment of Syphilis
Syphilis is a bacterial infection usually spread by sexual contact. The disease starts as a painless sore, particularly on your genitals, rectum, or mouth. If diagnosed in the early stages, syphilis can be treated with the use of Pencip 800000IU Tablet, which is an antibiotic that kills the infection-causing bacteria and also stops the progression of the disease. It is given only by a doctor or nurse into a muscle. Follow the doctor's instructions carefully to get maximum benefit.
In Prevention of Rheumatic fever
Rheumatic fever is an inflammatory disease caused by the bacteria streptococcus, that results usually die to inadequately treated throat infections or scarlet fever caused by the same microorganisms. Pencip 800000IU Tablet effectively relieves symptoms, controls inflammation and also prevents the disease from returning. If you are allergic to penicillin, tell your doctor before taking it, so you may be treated with some other alternate medicine. If you are using it for the first time, let your doctor know if you notice any signs of allergy such as rash, swelling or any other bothersome side effect.
---
Side effects of Pencip Tablet
Most side effects do not require any medical attention and disappear as your body adjusts to the medicine. Consult your doctor if they persist or if you're worried about them
Common side effects of Pencip
Rash
Allergic reaction
Injection site reactions (pain, swelling, redness)
---
How to use Pencip Tablet
Take this medicine in the dose and duration as advised by your doctor. Swallow it as a whole. Do not chew, crush or break it. Pencip 800000IU Tablet may be taken with or without food, but it is better to take it at a fixed time.
---
How Pencip Tablet works
Pencip 800000IU Tablet is an antibiotic. It kills bacteria by preventing them from forming the bacterial protective covering (cell wall) which is needed for them to survive.
---
Safety advice
Consuming alcohol with Pencip 800000IU Tablet does not cause any harmful side effects.
Pregnancy
SAFE IF PRESCRIBED
Pencip 800000IU Tablet is generally considered safe to use during pregnancy. Animal studies have shown low or no adverse effects to the developing baby; however, there are limited human studies.
Breast feeding
SAFE IF PRESCRIBED
Pencip 800000IU Tablet is safe to use during breastfeeding. Human studies suggest that the drug does not pass into the breastmilk in a significant amount and is not harmful to the baby.
Pencip 800000IU Tablet does not usually affect your ability to drive.
Pencip 800000IU Tablet should be used with caution in patients with kidney disease. Dose adjustment of Pencip 800000IU Tablet may be needed. Please consult your doctor.
Pencip 800000IU Tablet should be used with caution in patients with liver disease. Dose adjustment of Pencip 800000IU Tablet may be needed. Please consult your doctor.
---
What if you forget to take Pencip Tablet?
If you miss a dose of Pencip 800000IU Tablet, take it as soon as possible. However, if it is almost time for your next dose, skip the missed dose and go back to your regular schedule. Do not double the dose.
---
All substitutes
For informational purposes only. Consult a doctor before taking any medicines.
Pencip 800000IU Tablet
₹1.5/Tablet
---
Quick tips
You have been prescribed Pencip 800000IU Tablet for the treatment of bacterial infections.
Finish the prescribed course, even if you start to feel better. Stopping it early may make the infection come back and harder to treat.
Inform your doctor immediately if you develop an itchy rash, swelling of the face, throat or tongue or breathing difficulties while taking this medicine.
---
Fact Box
Chemical Class
Penicillins
Therapeutic Class
ANTI INFECTIVES
Action Class
Cell wall active agent - Narrow spectrum Penicillin
---
Interaction with drugs
Taking Pencip with any of the following medicines can modify the effect of either of them and cause some undesirable side effects
---
Patient concerns
My child verry high cough and fever in cold sesion try to much doctor but result is no . It's will be countiue cough and fever it's good to be only antiboitic
Dr. Gopal Bansilal Samdani
Paediatrics
Antibiotics are required if bacterial infections. Consult child specialist
ASO Titre is bit higher than normal. Shall I have to be worried for that much
Dr. Priyanka Shekhar
General Practitioner
ASO titer determination can help distinguish beta-hemolytic Group A Streptococcal rheumatic fever from acute rheumatic diseases.Get done rheumatoid factor test
---
User feedback
What are you using Pencip Tablet for?
*Prevention of rheumatic fever, Bacterial infections
How much was the improvement?
What were the side-effects while using Pencip 800000IU Tablet?
*No Side Effect
How do you take Pencip Tablet?
Please rate Pencip 800000IU Tablet on price
---
FAQs
Q. What should I discuss with my doctor before receiving Pencip 800000IU Tablet?
Before taking Pencip 800000IU Tablet, you should tell your doctor if you have ever had an allergic reaction to Pencip 800000IU Tablet or any similar medicine. Inform the doctor if you have any type of allergy, asthma or breathing problems, heart disease or kidney disease. Let your doctor know about all the medicines that you may be taking as they may affect or be affected by Pencip 800000IU Tablet. Pregnant or breastfeeding mothers should also seek their doctor's advice before taking Pencip 800000IU Tablet.
Q. I feel better now. Can I stop taking Pencip 800000IU Tablet?
No. Make sure to receive all doses your doctor has prescribed, even if you feel better. This is because your symptoms may have improved but chances are that the infection is still present in your body. Skipping doses can increase the risk of developing an infection that is resistant to medication. So, continue taking Pencip 800000IU Tablet as prescribed. After you have finished all the doses, your doctor may advise you on some tests to make sure your infection has completely cleared up.
Q. Does Pencip 800000IU Tablet treat the flu?
No. Pencip 800000IU Tablet does not treat a viral infection such as the flu or a common cold.
Q. Can Pencip 800000IU Tablet cause an allergic reaction?
Yes. Pencip 800000IU Tablet may cause an allergic reaction, although it is rare. Get emergency medical help if you have any of the signs of an allergic reaction, such as hives; difficulty breathing; swelling of your face, lips, tongue, or throat.
Disclaimer:
Tata 1mg's sole intention is to ensure that its consumers get information that is expert-reviewed, accurate and trustworthy. However, the information contained herein should NOT be used as a substitute for the advice of a qualified physician. The information provided here is for informational purposes only. This may not cover everything about particular health conditions, lab tests, medicines, all possible side effects, drug interactions, warnings, alerts, etc. Please consult your doctor and discuss all your queries related to any disease or medicine. We intend to support, not replace, the doctor-patient relationship.
References
Petri WA Jr. Penicillins, Cephalosporins, and Other β -Lactam Antibiotics. In: Brunton LL, Chabner BA, Knollmann BC, editors. Goodman & Gilman's: The Pharmacological Basis of Therapeutics. 12th ed. New York, New York: McGraw-Hill Medical; 2011. pp. 1482-86.

Chambers HF, Deck DH. Beta-Lactam and Other Cell Wall- & Membrane-Active Antibiotics. In: Katzung BG, Masters SB, Trevor AJ, editors. Basic and Clinical Pharmacology. 11th ed. New Delhi, India: Tata McGraw Hill Education Private Limited; 2009. p. 774.

Briggs GG, Freeman RK, editors. A Reference Guide to Fetal and Neonatal Risk: Drugs in Pregnancy and Lactation. 10th ed. Philadelphia, PA: Wolters Kluwer Health; 2015. pp. 1080-81.

ScienceDirect. Penicillin G/Benzylpenicillin. [Accessed 28 Mar. 2019] (online) Available from:

U.S. National Library of Medicine. Penicillin G/Benzylpenicillin. [Accessed 29 Mar. 2019] (online) Available from:
Manufacturer/Marketer address
Cipla House, Peninsula Business Park, Ganpatrao Kadam Marg, Lower Parel, Mumbai-400013


The list of available options shown with the same composition has been prepared upon the advice of registered medical practitioners, pharmacists affiliated with TATA 1MG. TATA 1MG does not promote any pharmaceutical product of any particular company, and all recommendations are based on the medical opinion, advisories from specialist medical and pharmaceutical professionals.
4 tablets in 1 strip
Notify me
Available options
Available option
Same salt composition:
Penicillin G (800000IU)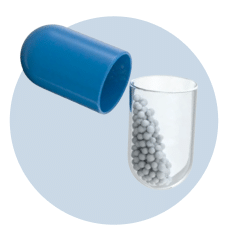 Same salt composition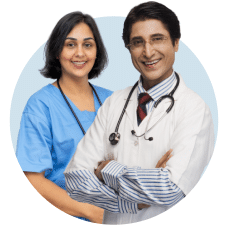 Verified by doctors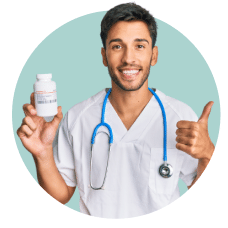 Popularly bought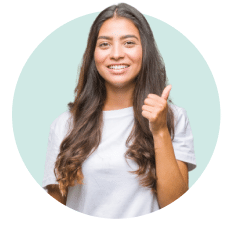 Trusted quality
Why buy these from 1mg?