---
Product introduction
Lonit 5mg Tablet belongs to a class of drugs known as vasodilators. It is used in the treatment of hair loss. It slows down the progression of hair loss. This medicine promotes hair growth by increasing the blood flow to hair follicles by widening the blood vessels.

Lonit 5mg Tablet may be taken with or without food. Take it in the exact dose and duration for as long as your doctor has prescribed for maximum benefits. Do not stop taking the medicine until you have finished the complete course. The effects are lost if the medication is stopped.

Some common side effects of this medicine include excessive hair (hypertrichosis), temporary shedding (hair thinning), ankle swelling and fluid retention, low blood pressure and feeling light-headed, increased heart rate, and headache. Consult your doctor if they last for a long time or get worse.

Lonit 5mg Tablet may not be suitable if your hair loss is caused by medicines (as in chemotherapy) or a nutritional deficiency. Inform your doctor if you have high blood pressure or if you are using other creams or lotions to treat scalp conditions. Additionally, consult your doctor if you are pregnant or breastfeeding before taking this medicine.
---
Uses of Lonit Tablet
Benefits of Lonit Tablet
In Treatment of Hair loss
Lonit 5mg Tablet is a medicine used to treat common hereditary hair loss. It can prevent further hair loss and help hair to re-grow. It works by increasing blood flow to the hair follicles on your scalp, which prevents hair cell death and also enhances new hair growth. It is most effective for baldness or thinning at the top of the scalp but less effective at the front or for receding hairline.

Benefits are less likely if you have been bald for many years or have a large area of hair loss. Lonit 5mg Tablet is not suitable for sudden or unexplained hair loss. It is considered a safe medicine. There are separate products for men and women and you should follow your doctor's instructions carefully while using Lonit 5mg Tablet. Regrowth of hair improves your appearance, boosts your confidence, and enhances your social life. Use it regularly to maintain hair growth and to get the maximum benefits. Consult your doctor if you notice any changes in the hair growth while using Lonit 5mg Tablet.
---
Side effects of Lonit Tablet
Most side effects do not require any medical attention and disappear as your body adjusts to the medicine. Consult your doctor if they persist or if you're worried about them
Common side effects of Lonit
Ankle swelling
Hypotension (low blood pressure)
Lightheadedness
Skin irritation
Itching
---
How to use Lonit Tablet
Take this medicine in the dose and duration as advised by your doctor. Swallow it as a whole. Do not chew, crush or break it. Lonit 5mg Tablet may be taken with or without food, but it is better to take it at a fixed time.
---
How Lonit Tablet works
Lonit 5mg Tablet belongs to the class of medicine known as pottasium channel openers. It is an antihypertensive peripheral vasodilator. It works by opening adenosine triphosphate-sensitive potassium channels in vascular smooth muscle cells. This helps to dilate the arteries (blood vessels) to increase the blood flow and to decrease the blood pressure.
---
Safety advice
It is unsafe to consume alcohol with Lonit 5mg Tablet.
Pregnancy
CONSULT YOUR DOCTOR
Lonit 5mg Tablet may be unsafe to use during pregnancy. Although there are limited studies in humans, animal studies have shown harmful effects on the developing baby. Your doctor will weigh the benefits and any potential risks before prescribing it to you. Please consult your doctor.
Breast feeding
SAFE IF PRESCRIBED
Lonit 5mg Tablet is safe to use during breastfeeding. Human studies suggest that the drug does not pass into the breastmilk in a significant amount and is not harmful to the baby.
Lonit 5mg Tablet may decrease alertness, affect your vision or make you feel sleepy and dizzy. Do not drive if these symptoms occur.
Lonit 5mg Tablet is safe to use in patients with kidney disease. No dose adjustment of Lonit 5mg Tablet is recommended.
However, talk to your doctor if you have any underlying kidney disease. Regular monitoring of blood pressure is recommended for better dose adjustment.
There is limited information available on the use of Lonit 5mg Tablet in patients with liver disease. Please consult your doctor.
---
What if you forget to take Lonit Tablet?
If you miss a dose of Lonit 5mg Tablet, take it as soon as possible. However, if it is almost time for your next dose, skip the missed dose and go back to your regular schedule. Do not double the dose.
---
All substitutes
For informational purposes only. Consult a doctor before taking any medicines.
Lonit 5mg Tablet
₹17.2/Tablet
---
Quick tips
It may cause dizziness. Do not drive or perform activity require mental focus until you know how Lonit 5mg Tablet affects you.
Do not consume alcohol while taking Lonit 5mg Tablet as it may cause increased dizziness.
It can cause salt and water build up in your body. Monitor your weight regularly and inform your doctor if you gain weight, as this could indicate that your body is retaining too much fluid.
It may cause increased body hair growth. This is reversible within one to six months of stopping treatment.
Do not stop taking Lonit 5mg Tablet suddenly without talking to your doctor.
---
Fact Box
Chemical Class
Dialkylarylamines
Action Class
Potassium channel opener
---
---
User feedback
What are you using Lonit Tablet for?
*Hypertension (high blood pressure)
How much was the improvement?
What were the side-effects while using Lonit 5mg Tablet?
*Hair discoloration, No Side Effect
How do you take Lonit Tablet?
*With or without food
Please rate Lonit 5mg Tablet on price
---
FAQs
Q. What is Lonit 5mg Tablet and what is it used for?
Lonit 5mg Tablet belongs to a class of medicines known as potassium channel openers. It helps in the removal of potassium from the walls of arteries resulting in widening of the arteries. This decreases the workload of the heart to pump the blood. It also improves the blood and oxygen supply to your heart muscle. It is prescribed to patients of stable angina (heart-related chest pain) who cannot take other medicines (beta blockers, calcium channel antagonist) meant for angina.
Q. Can I stop taking Lonit 5mg Tablet?
No, you should not stop taking Lonit 5mg Tablet without speaking to your doctor first. If you stop Lonit 5mg Tablet suddenly, your anginal pain may recur. Talk to your doctor if you are experiencing any side effects.
Q. How long does it take Lonit 5mg Tablet to start working?
Lonit 5mg Tablet starts working after about an hour of taking the medicine, but full benefits may be seen only after 4 to 5 days.
Q. For how long do I need to continue Lonit 5mg Tablet?
Continue taking your medicine for as long as your doctor tells you. Lonit 5mg Tablet is generally prescribed for a long term. You may even need to take it for the rest of your life.
Q. What if somebody accidentally takes excess of Lonit 5mg Tablet?
He or she should be taken to the hospital immediately. The person may experience signs of low blood pressure, which include feeling weak or dizzy. He or she may also experience irregular or fast heart beat.
Q. Can I take Lonit 5mg Tablet if I am taking aspirin?
You should avoid taking Lonit 5mg Tablet and aspirin together. Taking these two medicines together increases the risk of ulcer or bleeding in the mouth, stomach or intestine. Immediately consult your doctor, If you notice blood in your stool or vomit while using Lonit 5mg Tablet.
Q. Who should not use Lonit 5mg Tablet?
People who are allergic to Lonit 5mg Tablet or any of its ingredients should avoid using this medicine. Also, patients who have heart problems such as cardiogenic shock or left ventricular failure with low filling pressure or cardiac decompensation or have a build-up of fluid in the lungs (pulmonary edema) should not use Lonit 5mg Tablet. Additionally, patients taking medicines to treat erectile dysfunction (e.g., sildenafil, tadalafil, and vardenafil) or medicines to treat pulmonary hypertension (e.g., riociguat) should not use the medication. Your blood pressure may be affected if these medicines are taken with Lonit 5mg Tablet or if you have low blood volume.
Q. Can Lonit 5mg Tablet affect my sex life?
No, Lonit 5mg Tablet does not affect your sex life. However, it is not recommended to take medicines used to treat erectile dysfunction (e.g., sildenafil or tadalafil) or premature ejaculation (e.g., vardenafil or dapoxetine) while taking Lonit 5mg Tablet. Taking them together can lead to a serious drop in your blood pressure.
Related ayurvedic ingredients
Disclaimer:
Tata 1mg's sole intention is to ensure that its consumers get information that is expert-reviewed, accurate and trustworthy. However, the information contained herein should NOT be used as a substitute for the advice of a qualified physician. The information provided here is for informational purposes only. This may not cover everything about particular health conditions, lab tests, medicines, all possible side effects, drug interactions, warnings, alerts, etc. Please consult your doctor and discuss all your queries related to any disease or medicine. We intend to support, not replace, the doctor-patient relationship.
References
Burkhart C, Morrell D, Goldsmith L. Dermatological Pharmacology. In: Brunton LL, Chabner BA, Knollmann BC, editors. Goodman & Gilman's: The Pharmacological Basis of Therapeutics. 12th ed. New York, New York: McGraw-Hill Medical; 2011. p. 1829.

Benowitz NL. Antihypertensive Agents. In: Katzung BG, Masters SB, Trevor AJ, editors. Basic and Clinical Pharmacology. 11th ed. New Delhi, India: Tata McGraw Hill Education Private Limited; 2009. p. 179.

Briggs GG, Freeman RK, editors. A Reference Guide to Fetal and Neonatal Risk: Drugs in Pregnancy and Lactation. 10th ed. Philadelphia, PA: Wolters Kluwer Health; 2015. pp. 922-24.

Minoxidil. Sandwich, Kent: Pfizer Limited; 1995 [revised Jun. 2018]. [Accessed 30 Jan. 2019] (online) Available from:

Minoxidil tablets. New York, New York: Pharmacia & Upjohn Company; 2015. [Accessed 19 Mar. 2019] (online) Available from:

Chaves RG, Lamounier JA. Breastfeeding and maternal medications. J Pediatr (Rio J). 2004;80(5 Suppl):S189-S198. [Accessed 18 Mar. 2019] (online) Available from:
Manufacturer/Marketer address
Chinubhai Centre, Off. Nehru Bridge, Ashram Road, Ahmedabad - 380009. Gujarat. India.


The list of available options shown with the same composition has been prepared upon the advice of registered medical practitioners, pharmacists affiliated with TATA 1MG. TATA 1MG does not promote any pharmaceutical product of any particular company, and all recommendations are based on the medical opinion, advisories from specialist medical and pharmaceutical professionals.
₹172
Inclusive of all taxes
10 tablets in 1 strip
Notify me
Available options
Available options
Same salt composition:
Minoxidil (5mg)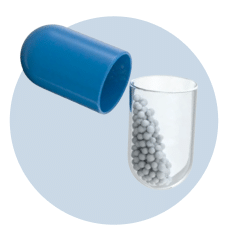 Same salt composition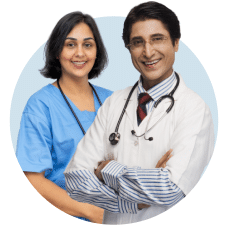 Verified by doctors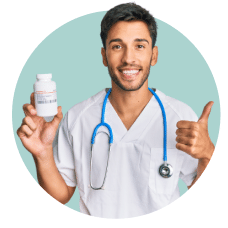 Popularly bought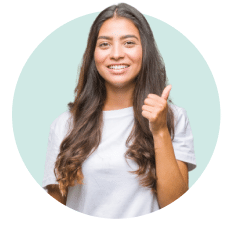 Trusted quality
Why buy these from 1mg?