LIZOFORCE 600MG TABLET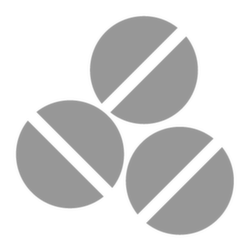 MRP: Rs.
128.77
for 1 strip(s) (4 tablets each)
Drug interaction for LIZOFORCE
No relation with food but take it at a consistent time daily with respect to food.
No data available for interaction with alcohol
Weigh benefit versus risk during pregnancy. Consult your doctor.
UNSAFE
Unknown. Consult your doctor.
SALT INFORMATION for LIZOFORCE
Linezolid(600 mg)
Uses
Lizoforce 600mg tablet is used to treat bacterial infections such as pneumonia (community acquired pneumonia and nosocomial pneumonia), skin infections and infections that are resistant to other antibiotics.
How it works
Lizoforce 600mg tablet belongs to a group of drugs called as oxazolidinone antibiotics. It works by stopping the growth of bacteria that cause infections.
Common side effects
Vomiting, Nausea, Abdominal pain, Abnormal liver function tests, Diarrhoea, Dizziness, Headache, Reduced blood platelets, Tongue discolouration, Tooth discolouration
SUBSTITUTES for LIZOFORCE
Expert advice for LIZOFORCE
Do not take the medicine, if you are allergic to it or to any other content in the medicine.
Do not eat or have foods such as aged cheese or meat, soy sauce, pickled, fermented or smoked meat, sauerkraut, tap beer or red wine which may contain tyramine that might react with your drug.
Consult your doctor before taking this drug, if you are pregnant or breastfeeding.
Do not use linezolid, if you have taken a drug called MAO inhibitor ( like isocarboxazid, methylene blue injection, phenelzine, rasagiline, selegiline, and tranylcypromine )in the past 14 days. A dangerous drug interaction could occur.
Frequently asked questions for LIZOFORCELinezolid
Q. Is linezolid penicillin? Does linezolid contain penicillin?
No. Linezolid is neither penicillin nor does it contain penicillin. It is an antibiotic drug belongs to oxazolidinone.
Q. Is linezolid available or sold over the counter?
No. Linezolid is a prescription drug. It is not available or sold over the counter.
Q. Is linezolid a MAOI?
Yes, linezolid is a MAOI (Monoamine oxidase inhibitor).
Q. Is linezolid bactericidal?
Linezolid acts as bacteriostatic (stops the bacterial growth) against most susceptible organisms but displays bactericidal (one which kills the bacteria) activity against some strains of pneumococci.
Q. Is linezolid nephrotoxic/vesicant/photosensitive?
Yes. Linezolid may cause nephrotoxicity (kidney problems), blistering of skin (vesicant) and photosensitivity. If you experience any such symptoms, please consult your doctor before use.
Q. Is linezolid superior to vancomycin?
Linexolid and vancomycin are equally effective in treating various bacterial infections.
Q. Does linezolid cover Klebshiella/ Pseudomonas/ E.coli/ anaerobes/ gram-negative rods?
Linezolid is not active against gram-negative bacteria. Klebsiella, Pseudomonas, E.coli are gram negative bacteria, hence linezolid does not work against them. Also it is less active against gram-negative anaerobes.
Q. Is Linezolid generic?
Yes.
Q. Does linezolid treat UTI?
Yes, particularly caused by gram-positive bacteria (Enterococci).
Top Medicines Prescribed with LIZOFORCE 600MG TABLET
Articles