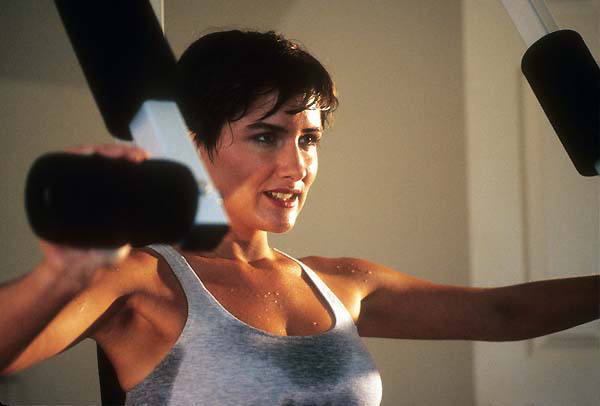 We are all well aware of the benefits of exercise and even want to make it a part of our routine. Why then is it so difficult to stick to the regime? Gone are the days when humans had to toil hard for food, shelter and transport. Today all we need is to click the mouse to make things happen. It is obvious therefore that exercising regularly seems to be a herculean task. But the fact is nothing can replace exercise when it comes to health. Getting the right amount of exercise is sure to boost your energy levels and keep you feeling active for a long time.
Here are some simple ways to help you take up the habit of exercise on a regular basis
1 . Learn About The Benefits Of Exercise
-The first step in starting any activity is gaining the right knowledge about it.
-Read about the benefits of long time exercise and how it can help you naturally to fight common ailments and regain your lost immunity.
-Exercise also helps you to manage your cravings for unhealthy food and unleashes a lot of positive energy in you.
2 . Add Music to Your Daily Regimen
-Slow and soothing music has always been used in olden times to keep the mind calm.
-Playing light music when you exercise can keep you engaged and joyful.
-In Western countries the concept of Yoga DJ is fast evolving wherein yoga centers have DJs playing tunes for different Yoga postures.
3 . Commit Your Fitness Goals To A Dear One
-When you commit to someone special, you are likely to keep the promise. More so when the special someone knows that you are really in need of exercise.
-If you start missing exercise often, he or she will be there to remind you of the benefits and make sure that you are on the track soon.
4 . Be An Early Riser
-Trying to visit the gym later during the day is more difficult than in the early morning.
-Those who wake up early are more prone to follow a regular workout routine.
-If you keep snoozing your alarm clock , you will definitely rise with a mental to-do list and miss exercise for that day.
5 . Find A Partner
-Engage a friend who is as motivated as you to exercise for a healthy body.
-Keep time for a small chit-chat/coffee session later after the exercise so that you look forward to the coffee break every morning as much as the exercise that you planned.
-Try to drive to the gym together so that you enjoy the ride as well as the gym time.
6 . Stay Motivated
-Motivation is always the key when you strive hard to keep something going on for long.
-Given the difficult times we have at home and work, it is easy to lose track and settle down to something easier.
-Keep yourself motivated by taking to people who are regular gym-goers and constantly reading about the benefits of regular exercise.
7 . Add Fun Elements To Keep You Going
-It is important to have fun while you work out. Talk to your instructor before you try out new ways of exercise.
-The feeling of "I want to do" is more potent than "I have to do".
-Whether it is indoor exercise or outdoor exercise, having an hour of exercise everyday will go a long way in making you stronger and healthier.
-Enjoy the workout routine and make sure not to miss it.
People are also Reading:
8 Amazing Health Benefits Of Brisk Walking
7 Health Hazards Of Insufficient Sleep
Make sure to set a simple goal which is easy to keep, mark it on your calendar and have a lot of fun. Gear yourself up for a lifetime of health, happiness and energy both at work and at home.Stay Active, Stay Healthy!