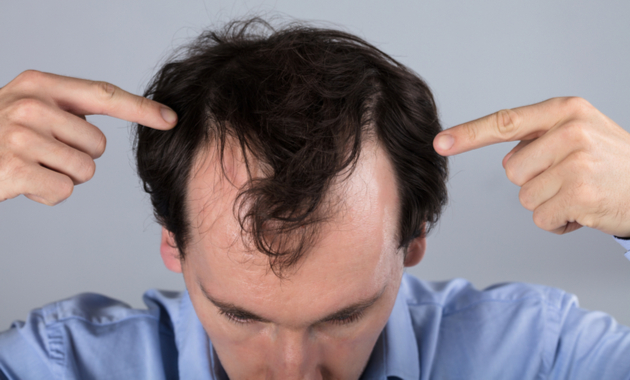 If you start looking online for the top hair fall treatment options, you might stumble upon numerous products that claim to reverse hair loss. Unfortunately, not everything that you come across online is true. Right from hair tonics and hair growth products to natural remedies for hair loss, you tend to fall prey to various hair fall products.
It goes without saying that just like various causes of hair fall, there are various treatments for hair fall. And whatever is the cause, hair fall should be treated with appropriate medicines to prevent permanent hair loss. The sooner you consult a dermatologist and get the proper diagnosis, the better it is to prevent hair fall and hair loss. Here is a quick read on common medicines or drugs used to treat hair loss that you need to know.
Hair loss treatment for men and women
The US Food and Drug Administration (FDA) has approved two drugs to treat some types of hair loss in both men and women. These include Minoxidil and Finasteride.
Minoxidil
Minoxidil is a prescription medication used to treat hair loss. It was the first FDA approved medication to treat male-pattern baldness. It is the only hair loss product that is approved for use in both men and women.
How it works: The exact mechanism through which minoxidil slows or stops hair fall and promotes hair growth is still not known. Some studies suggest that it acts as a nitric oxide agonist, which causes hair follicles in the telogen phase to shed and be replaced by new hair follicles in the anagen phase. It acts as an antihypertensive potassium channel opener, which causes the supply of more oxygen, nutrients, and blood to the scalp, thereby aiding in the growth of the hair.
How to use it: Minoxidil is administered topically to treat male as well as female pattern baldness. It is available in two concentrations: 2% and 5%, but the 2% solution is currently the only FDA-approved treatment for female pattern hair loss. The 5 % concentration is used to treat male pattern baldness.
The recommended dosage of minoxidil is to apply 1ml of the liquid twice a day. The solution should be applied on the dry scalp and must be followed by a gentle massage of the scalp. It should be left on for at least an hour before washing the hair with water or shampooing. This ensures proper absorption of the solution by the scalp. Minoxidil in available in various formulations such as solutions, lotions, gels, sprays, and foams.
In some cases, temporary hair loss can be observed during the first few weeks (2-8 weeks) following treatment, but it usually subsides on its own.
Ask the professionals to help you pick the right hair loss medicines and products based on your preferences and needs. Click here to speak to an expert now.
Side-effects: The common side effects of minoxidil include scalp irritation in addition to dryness, scaling, itching, and/or redness of the scalp. Although it is believed to be due to propylene glycol (vehicle – a compound which is used along with the active ingredient and aids in its absorption).
It is recommended that minoxidil should be used for at least a year for the treatment to be effective. Also, if the treatment is stopped for more than six months, hair regrowth can stop and hair loss can resurface. Hence, it may need maintenance in the form of a few weekly applications for sustained results.
Word of caution: Minoxidil is a prescription drug so should only be purchased post consultation from your doctor. 
Some of the common examples of top minoxidil brands & its manufacturers are:
1. Mintop by Dr Reddy's Laboratories Ltd
2. Brintop by Brinton Pharmaceuticals Pvt Ltd
3. Regaine by Janssen Pharmaceuticals
4. Tugain by Cipla Ltd
5. MX by Hegde and Hegde Pharmaceutical LLP
Check out the the top brands of minoxidil at a single place. Explore here.
Finasteride
Finasteride is also an FDA approved drug for the medical management of hair loss in men. However, its use to treat hair loss in women is still controversial. It is a prescription drug that is commonly used to treat an enlarged prostate, but a higher dose is used to treat hair fall. It is known to slow down hair loss in about 88% of men and stimulates hair growth in around 66% of men taking the medication.
How it works: It is an androgen-dependent medication, which means the drug works by acting on the hormone 5-dihydrotestosterone (DHT). The excess of dihydrotestosterone (DHT) in the blood causes accumulation of the hormone around the hair follicle, which can lead to hair loss.
Finasteride inhibits the action of the enzyme 5 α-reductase inhibitor, which is responsible for converting the hormone testosterone into its active form 5-DHT. Thus, finasteride suppresses the activity of the enzyme. As a result, 5-DHT doesn't accumulate around the hair follicles and this aids in the treatment of hair fall.
How to use it: Finasteride is available in the form of a pill which needs to be taken orally. It is recommended to be taken once daily, at the same time every day or as per your doctor's advice.
Still confused about how to use and which hair loss product to pick? Ask the professionals. Click here consult India's best doctors online.
Side-effects: Finasteride is generally found to be well tolerated in men. However, you should talk to your dermatologist about the pros and cons if you are considering finasteride treatment for hair loss.
For visible effects, you need to take this medicine for at least three months. If you stop taking the medication, then it might prevent regrowth of the hair, leading to hair loss within a span of a year.
Word of caution: Finasteride is a prescription drug so should only be purchased post prescription from your doctor. 
Some of the common examples of top finasteride brands & its manufacturers are:
1. Finax by Dr Reddy's Laboratories Ltd
2. Finpecia by Cipla Ltd
3. Finast by Dr Reddy's Laboratories Ltd
4. Curlzfin by Canixa Life Sciences Pvt
Explore various brands of Finasteride on our platform here.
What is the best hair fall treatment?
In addition to minoxidil and finasteride, there are other drugs used to treat hair loss that are in the pipeline. However, these are still in the research phase and are not FDA-approved. So, if you are planning to start any hair fall treatment, it would be best to consult your dermatologist for the most suitable options available.
Also keep in mind that if your hair loss is due to an underlying health condition, such as a thyroid disorder, hormonal imbalances or any nutritional deficiency, then this underlying disorder should be treated to address the cause of hair loss. So, before you start using any hair loss medicines, make sure to get an accurate diagnosis of the cause of hair loss and treat the condition accordingly.
(The article is reviewed by Dr. Rinky Kapoor, Dermatologist and Skin Laser Specialist, SL Raheja Hospital, Mumbai)
Recommended Reads:
15 Common Hair Fall Reasons You Must Be Aware Of!
Do Hair Serums And Lotions Add Value In The Treatment Of Hair Loss And Stimulate Hair Growth?
References:
Hair loss: Diagnosis and Treatment. American Academy of Dermatology.
Orasan MS, Bolfa P, Coneac A, Muresan A, Mihu C. Topical Products for Human Hair Regeneration: A Comparative Study on an Animal Model. Ann Dermatol. 2016 Feb;28(1):65-73.
Monselise A, Cohen DE, Wanser R, Shapiro J. What Ages Hair? Int J Womens Dermatol. 2017 Feb 16;3(1 Suppl):S52-S57.
Dinh QQ, Sinclair R. Female pattern hair loss: current treatment concepts. Clin Interv Aging. 2007;2(2):189-99.