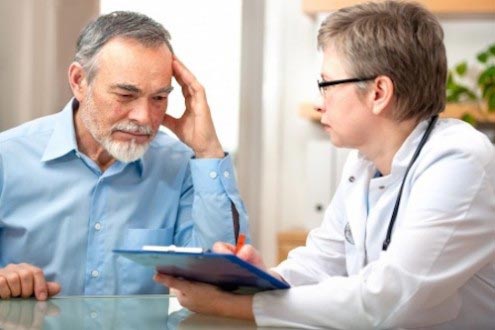 By DR ASHISH GOEL, SENIOR CANCER SURGEON (BLK HOSPITAL)
Prostate cancer is the second most common cause of cancer in men
It is more common in Males above 50 years
Family history of any cancer is a risk factor
Early prostate cancer usually has no symptoms
Symptoms include problems passing urine, weak urinary stream, frequent urination especially at night
Person may also have weight loss, bone pains, numbness in legs or feet
Clinical examination of prostate gland by a surgeon can detect enlarged prostate.
Prostate-specific antigen (PSA) is a blood test to detect prostate cancer
PSA levels increase slightly with age and in noncancerous prostate enlargement
Very high PSA values need further evaluation (USG, Biopsy, MRI, CT scan)
For early detection, PSA test is recommended yearly in all men above 40 years of age
It is important to differentiate prostate cancer from noncancerous prostate enlargement.
Early stage of prostate cancer can be completely cured by surgery.
Awareness about symptoms and early detection of prostate cancer can save lives. Please forward this to spread awareness #JaankariHaiToJaanHai