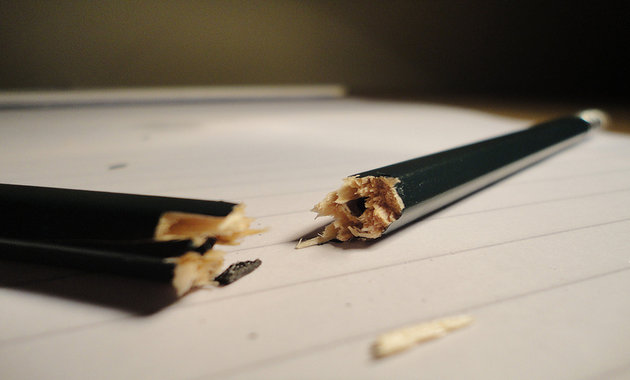 The statistics on stress at workplace are staggering with half of respondents in studies reporting that they face higher than normal stress levels at work. Stress is a silent killer and can lead to serious health issues like stroke and heart attack.stress at the workplace could be due to excessive workloads, unclear responsibilities, lack of control, unrealistic deadlines and noisy work environment.
While it is a good thing to be competitive and excel in whatever you are doing, it is also very important to learn to tackle stress and take life easy. Remember, we live only once! Here are some simple and effective ways to handle workplace stress:
1 . Seek Support At Work
Research has shown that having one good friend at work reduces the chances of quitting. Sharing your thoughts with another person not only reduces the stress levels but also might lead to discovering new ways to handle tough situations. Take proactive steps to be more friendly and sociable at work.
2 . Manage Work Better
Try prioritizing better and not expecting perfection in every task. In case your role is over-loaded, try talking to your manager to reduce the load or if possible, delegate some work. Accept that you have certain limits to your productivity and do not try to prove yourself by over-working.
3 . Get Moving
It is a proven fact that exercises in any form reduces stress levels. Try to exercise for half an hour daily in the form walking, swimming, playing a sport or running. You can take short walking breaks at work that can add up to half an hour in a day.
Reduce weight with Weight Management products >>
4 . Try Breathing Exercises
Breathing deeply for four counts on inhale and exhale can reduce stress levels immediately. You can try alternating breathing exercise i.e. long inhale with one nostril and exhaling with the other nostril, which brings focus and energy in the morning before starting work.
5 . Take a Power Nap
10 minutes of shut eye goes a long way in recharging your tired brain. Any longer than 15 minutes will end up making you groggy. Just put your head down on the desk, and clear your mind of all thoughts for 10 minutes.
6 . Eat Right
Food has a big role to play in determining our stress levels. Avoid processed food, sugar and high amount of refined carbs like flour, white rice etc. Maintaining your blood glucose levels by eating more complex carbohydrates that are slowly digested like ragi, jowar, bajra gives you steady energy levels throughout the day.
Take care of your sugar, liver, skin & more with Ayurvedic Products >>
7 . Get Enough Sleep
Over-worked employees often cut back on sleep and try to squeeze in work at night. Over the long term, this practice can severely impact your health and leads to more stress. A restful night's sleep of at least 6 hours is mandatory for all adults. Lack of sleep causes irritability and diminished ability to deal with stress. Avoid looking at laptop, TV or phone screens when you are trying to fall asleep.
People are also Reading:
How To Protect Your Joints From Daily Wear And Tear
7 Everyday Habits To Keep Your Eyes Healthy
You have to take charge of your own work-life balance and draw the line where you feel uncomfortable since no one will do it for you. Over-working might give benefits in the short term in terms of recognition and promotion, but it causes emotional, mental and physical burnout in the long term. Stay Healthy, Stay Happy with 1mg, India's Leading online medicine shop!