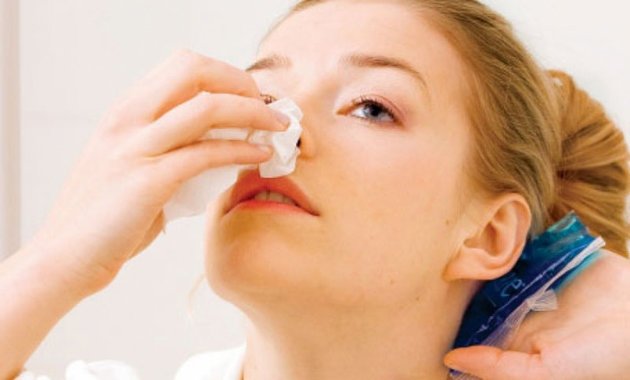 Here are some essential tips to follow in case of a nose bleed
-Sit upright and tilt your head FORWARD to allow drainage.
-Pinch your nose bridge firmly using thumb and index finger till bleeding stops.
-Breath through your mouth.
-Do NOT put anything inside the nose.
-Loosen any tight clothing around the neck.
-Place an ice pack on the forehead or around the neck.
-Check if bleeding has stopped after 10 minutes.
-If bleeding persists, visit a doctor immediately.