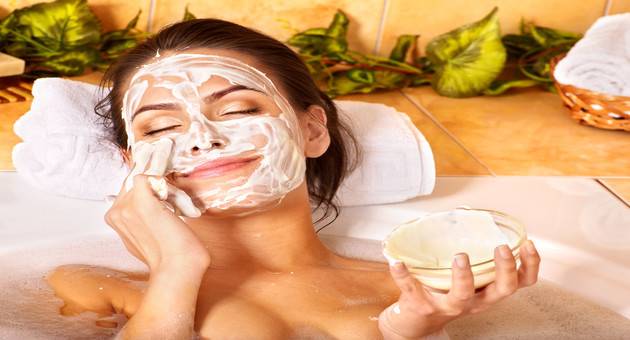 Summer is here and for those with oily skin, it's time to make that extra effort to keep skin as grease free as possible.The silver lining for people with oily skin is that age has a less harsh effect with minimal wrinkle formation. So, people with oily skin have a younger looking skin for longer than those with dry skin.
Here are some simple home remedies that you can use with ingredients that will be always available in every home. These include:
1 . Lemon Juice
Mix equal parts of lemon juice and water and apply it on the face. Rinse off when dry. You can also mix turmeric in this pack, especially for pimples since it has antiseptic properties. Lemon also helps in lightening the skin and reducing blemishes.
2 . Multani Mitti
Mix Multani Mitti/Fullers earth with the required amount of rose water or plain water and apply on face. Wash off when it dries.
3 . Oatmeal And Aloe Vera
You can apply aloe vera gel to your face 2-3 times a day for fighting oil. Or else, you can add oatmeal to aloe vera. Adding oatmeal and aloe vera makes it a good exfoliating pack. Do not over scrub in case you have pimples since it can irritate the skin.
Also Read: Aloe Vera Gel for Face
4 . Cucumber
The mineral content along with its astringent qualities makes cucumbers an ideal ingredient for keeping your face oil free. You can easily extract the juice by squeezing out grated cucumbers with your hands. Apply the juice directly or by mixing it with lemon juice. You can also rub cucumber slices on your face directly.
5 . Tomato
Rub a half-cut tomato on your skin and sit back as the oil absorbing acids in the tomato do their magic. Rinse off with cold water and use light moisturizer. You can mix honey with tomato juice for a less drying effect.
Remember to stay away from oily food and drink lots of water. Avoid heavy make-up especially oil based ones since it clogs your pores. Go for light water-based make-up and get based sunscreen. A healthy lifestyle and a few simple face packs will keep your skin looking healthy and youthful for the years to come. Stay Healthy, Stay Happy!