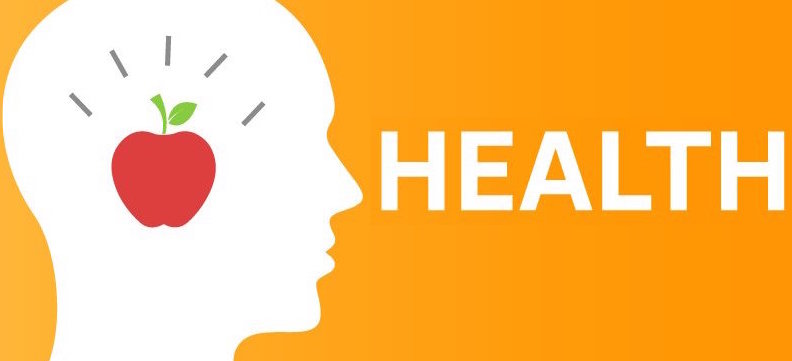 Thursday, December 31st
Take one tablespoon of honey at the first sign of a cold or cough. Add it to tea or warm water if you do not want to consume it raw. Find more uses of honey here.
Wednesday, December 30th
Up to 50 % strokes are preventable by managing these risk factors: High blood pressure, heart diseases, uncontrolled diabetes, high cholesterol, smoking, excessive alcohol intake, obesity. Know warning signs of stroke.
Tuesday, December 29th
Exercise your strained neck : Keeping your chin tucked in, gently lower your ear to the shoulder and hold for 10 seconds on either side. Repeat several times and be careful not to extend your neck back too far. More ways fun and quick exercises.
Monday, December 28th
Start your day with a bowl of orange, apple, pear/naashpati, guava, banana, papaya and a handful of  pomegranate/anaar. Find more Indian breakfast recipes here.
Sunday, December 27th
If in need of a Glucometer, choose one that requires a very small amount of blood (~1.5 µl, which is approximately a pin prick quantity) to give an accurate reading. Read detailed comparison of top glucometer brands in the market.
Saturday, December 26th
Include high-magnesium foods like dark leafy greens, beans, pulses, nuts and whole grains in your diet to stay away from common cold this winter. More foods to avoid cold.
Friday, December 25th
In winters, sit under the sun closer to midday to get Vitamin D naturally. Know more ways to get the Vit D your body needs.
Thursday, December 24th
Hot water can make skin dry. Limit your bath to less than 10 minutes, and ensure lukewarm water. 9 ways to ensure a healthy skin this winter.
Wednesday, December 23rd
Feeling depressed? Set daily goals for yourself, like going for a walk, meeting a friend, finishing an assignment or reading a book. Here are some simple ways to fight that sinking feeling.
Tuesday, December 22nd
Have two to three tulsi leaves whole or about one tablespoon of its juice on an empty stomach to lower the blood sugar levels. Know more Indian herbs to control blood sugar.
Monday, December 21st
Do you feel tired all the time? One of the most common cause of tiredness is anemia. Find other health reasons that maybe making you feel tired all the time.
Sunday, December 20th
Watch the number of green tea cups! Drinking more than 5 cups a day is possibly unsafe. Read up more on a new study on the consequences of high doses of green tea
Saturday, December 19th
Sitting puts your metabolism to sleep! Know about the harmful effects of prolonged sitting
Friday, December 18th
Include lots of spinach in your diet this winter. Spinach is rich in vitamin C and numerous antioxidants and beta-carotene, which increase our infection-fighting capability. Find more foods to stay healthy this winter.
Thursday, December 17th
Brush your teeth for at least two minutes twice a day using fluoride containing toothpaste. Learn more ways to prevent tooth decay.
Wednesday, December 16th
Try to drink 8-10 glasses of water daily. Know more ways to a healthy digestion.
Tuesday, December 15th
Methi seeds reduce cholesterol absorption from food and also help in lowering the production of cholesterol in the body. Find More cholesterol lowering foods here.
Monday, December 14th
Winter Cough? Take a teaspoon of turmeric with warm milk. More natural remedies to relieve winter cough here.
Sunday, December 13th
Practice yoga regularly to improve memory and concentration. Recent studies claim yoga may help in the prevention and treatment of Alzheimer's. Read more benefits of yoga.
Saturday, December 12th
Did you know? Just 100 grams of Broccoli can give you 47 mg of calcium! Find other calcium rich vegetarian foods here.
Friday, December 11th
Oranges and kiwis are rich sources of vitamin C, which is a natural stress buster. Also, the natural sugar in these fruits helps de-stress the mind in a healthy way. Here are some more stress relieving foods you can try.
Thursday, December 10th
As winter is coming, you should be cautious about Swine Flu. Remember these 4 rules for its prevention: Clean, Cover, Avoid Contact and Vaccinate Know more about each here.
Wednesday, December 9th
Turn down the volume of your headphones, buy a quality pair and use noise-canceling headphones while commuting to prevent hearing problems. Read up more on hazards of technology overuse.
Tuesday, December 8th
Slowing down of the body's metabolism can lead to weight gain. One of the common reasons being deficiency of thyroid hormone (hypothyroidism). Click for more medical reasons of weight gain.
Monday, December 7th
Pre-winter sun can be harmful for the skin. Make sure you apply the sun protection cream 30 minutes before stepping out of the house even in winter. Here are more ways to ensure healthy skin this winter.
Sunday, December 6th
A simple way to relieve constipation is by soaking  a handful of kishmish (raisins) in water overnight. Have them first thing in the morning on an empty stomach. Discover 9 simple ways to relieve constipation.
Saturday, December 5th
Before you hit the bed don't forget to keep your smartphone 3 feet away from you. Find more tips for a good night's sleep here.
Friday, December 4th
Have sugar-free gum after meals at work. This helps in producing saliva, which neutralizes the acid in your mouth and prevents tooth decay. Click for more such quick tips.
Thursday, December 3rd
Include foods rich in Vitamin B12 in your diet. If you are a vegetarian, take milk and dairy products. Know why Vitamin B12 is important for you.
Wednesday, December 2nd
Go bananas everyday. Bananas are rich in Vitamin C which is a great stress-fighting nutrient. It helps repair cell damage caused due to stress. More superfoods to relieve stress here.
Tuesday, December 1st
When you have back pain, use ice or heat. Ice is best in the first 24 to 48 hours after an injury because it reduces inflammation. After 48 hours, you can switch to heat. Click to find how to manage back pain?
Monday, November 30th
Wash your hands for at least a full 15 to 20 seconds. Not washing long enough makes the whole process ineffective as the germs are still left on the skin. Read up more on common hand washing mistakes.