---
Product introduction
Lulibet Cream is an antifungal medicine used to treat fungal infections of the skin such as athlete's foot, Dhobie Itch, thrush, ringworm, and dry, flaky skin. It works by killing the fungi that cause these infections.

Lulibet Cream should be used in the dose and duration as prescribed by your doctor. Do not use it more often or in higher quantity than prescribed as this will not clear your condition faster and may only increase the side effects. Skin infections will usually get better after 2 to 4 weeks of use. Let your doctor know if your condition does not improve. The effect of the medicine can be increased by keeping the affected area clean and dry, and washing hands before and after use. If you have athlete's foot, wash your socks or tights thoroughly and change your shoes daily if possible.

The most common side effects of this medicine include burning sensation, irritation, itching, and redness at the site of application. It may also cause dryness, peeling, or blistering of the skin. These are not usually serious and resolve with time. Call your doctor if these persist or bother you. Seek emergency help if you notice signs of an allergic reaction such as a rash, swelling of the lips, throat, or face, swallowing or breathing problems, and nausea. Avoid direct contact with your eyes. In case of accidental contact, wash your eyes with water and seek immediate medical attention.

It is not likely that other medicines you take by mouth or injection will affect the way this medicine works, but talk to your doctor before using it if you have recently used another medicine that contains a steroid or had an allergic reaction to another antifungal medicine. Ask your doctor before using this medicine if you are pregnant or breastfeeding.
---
Uses of Lulibet Cream
Benefits of Lulibet Cream
In Treatment of Fungal skin infections
Lulibet Cream is an antifungal medicine. It kills and prevents the growth of fungus. This relieves the symptoms caused by the infection. It may be used to treat infections such as athlete's foot, Dhobie Itch, thrush, ringworm, and dry, flaky skin. You should keep using it for as long as it is prescribed even if your symptoms have gone. This will prevent the infection from coming back. Using this medicine as prescribed will relieve pain and itching and may help you feel more comfortable with your skin.
---
Side effects of Lulibet Cream
Most side effects do not require any medical attention and disappear as your body adjusts to the medicine. Consult your doctor if they persist or if you're worried about them
Common side effects of Lulibet
Application site reactions (burning, irritation, itching and redness)
Dry skin
Skin peeling
Blisters on skin
---
How to use Lulibet Cream
This medicine is for external use only. Use it in the dose and duration as advised by your doctor. Check the label for directions before use. Clean and dry the affected area and apply the cream. Wash your hands after applying, unless hands are the affected area.
---
How Lulibet Cream works
Lulibet Cream is an antifungal medication that treats skin infections. It kills the infection-causing fungi by destroying their cell membrane. This relieves discomfort, itching, and irritation on the skin.
---
Safety advice
No interaction found/established
Pregnancy
CONSULT YOUR DOCTOR
Lulibet Cream may be unsafe to use during pregnancy. Although there are limited studies in humans, animal studies have shown harmful effects on the developing baby. Your doctor will weigh the benefits and any potential risks before prescribing it to you. Please consult your doctor.
Lulibet Cream should be used with caution during breastfeeding. Breastfeeding should be held until the treatment of the mother is completed and the drug is eliminated from her body.
No interaction found/established
No interaction found/established
No interaction found/established
---
What if you forget to take Lulibet Cream?
If you miss a dose of Lulibet Cream, apply it as soon as possible. However, if it is almost time for your next dose, skip the missed dose and go back to your regular schedule. Do not double the dose.
---
All substitutes
For informational purposes only. Consult a doctor before taking any medicines.
Lulibet Cream
₹12.3/gm of Cream
---
Quick tips
Lulibet Cream helps treat skin infections caused by many different types of fungi.
Few healthy tips for Athlete's Foot:


Keep your feet clean and dry, particularly between the toes.
Cut your nails short and prefer open-toe shoes for everyday use.
Use a separate clean towel for the feet and wear clean cotton socks. 
Never share your socks, shoes, and towel with others.

Apply an amount sufficient to cover the affected area and 1 inch of the immediate surrounding skin.
It can take a few weeks for the infection to clear and a few months before the skin returns to its normal color.
Finish the full course of treatment even if you feel better.
It is not taken orally, so it does not cause many side effects.
Avoid getting it in the eyes, nose, or mouth. If accidental exposure occurs, rinse immediately with plenty of water.
Inform your doctor if the infection has not cleared up after four weeks of treatment.
---
Fact Box
Chemical Class
Azoles derivatives
Action Class
Fungal ergosterol synthesis inhibitor
---
Interaction with drugs
Taking Lulibet with any of the following medicines can modify the effect of either of them and cause some undesirable side effects
---
Patient concerns
Best medicine for fungal infections i take itmac200 for a month and discontinued but fungal infection comes again,i work in hot atmosphere
You have to take for long periods under supervision of skin specialist meanwhile apply lulibet cream twice a day
iteching in abdomen area for several years. tried with candid no relieve but itching reduced with ring guard but infection remains more over increasig its area gradually
U need long treatment under supervision of skin specialist meanwhile apply lulibet cream twice a day meanwhileIt's fungal infection
---
User feedback
Patients taking Lulibet Cream
What are you using Lulibet Cream for?
*Fungal infections
How much was the improvement?
What were the side-effects while using Lulibet Cream?
*Application site redness, No Side Effect
How do you take Lulibet Cream?
*With or without food
Please rate Lulibet Cream on price
---
FAQs
Q. Is Lulibet Cream safe in pregnancy?
Lulibet Cream should be avoided during pregnancy as there is no data to support its safety in pregnancy. However, you should consult your doctor who will evaluate the benefits versus risks to your unborn baby if it is necessary to use Lulibet Cream.
Q. Is Lulibet Cream fungicidal or Fungistatic?
Lulibet Cream has fungicidal property as it acts by slowing the growth of fungi. It decreases an important constituent of the cell membrane of fungi (ergosterol), thereby exhibiting its fungicidal activity.
Q. How to use Lulibet Cream?
Use Lulibet Cream exactly as per your doctor's advice. If you have an athlete's foot between the toes, apply a thin layer of this medicine to the affected skin areas and spread it to cover at least 1 inch of the surrounding skin. Use it once a day for 2 weeks. If you have jock itch or ringworm, apply it to the affected skin areas and spread it to cover at least 1 inch of the surrounding skin. Use it once a day for 1 week. Always wash your hands after you apply this medicine.
Q. How long does it take for Lulibet Cream to work?
For different ailments, Lulibet Cream works differently. Results for treating an athlete's foot between the toes are typically seen 4 weeks after treatment, but it may take up to 6 weeks in some patients. On the other hand, results for treating jock itch and ringworm are typically seen 3 weeks after treatment, and it may take up to 4 weeks.
Q. How should I store Lulibet Cream?
Keep Lulibet Cream in the container it came in. Keep the container tightly closed and out of the reach of children. Store it at room temperature (20°C to 25°C) and away from light, excess heat, and moisture (not in the bathroom).
Q. Is Lulibet Cream safe to use in children?
Yes, Lulibet Cream is safe and effective to be used in children above 2 years of age. Safety and effectiveness were observed to be the same between children and adults.
Disclaimer:
Tata 1mg's sole intention is to ensure that its consumers get information that is expert-reviewed, accurate and trustworthy. However, the information contained herein should NOT be used as a substitute for the advice of a qualified physician. The information provided here is for informational purposes only. This may not cover everything about particular health conditions, lab tests, medicines, all possible side effects, drug interactions, warnings, alerts, etc. Please consult your doctor and discuss all your queries related to any disease or medicine. We intend to support, not replace, the doctor-patient relationship.
Manufacturer/Marketer address
Chinubhai Centre, Off. Nehru Bridge, Ashram Road, Ahmedabad - 380009. Gujarat. India.
Country of origin: India

The list of available options shown with the same composition has been prepared upon the advice of registered medical practitioners, pharmacists affiliated with TATA 1MG. TATA 1MG does not promote any pharmaceutical product of any particular company, and all recommendations are based on the medical opinion, advisories from specialist medical and pharmaceutical professionals.
₹123
Inclusive of all taxes
10 gm in 1 tube
Notify me
View available packs
Available options
Same salt composition:
Luliconazole (1% w/w)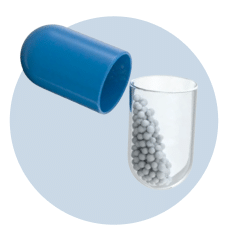 Same salt composition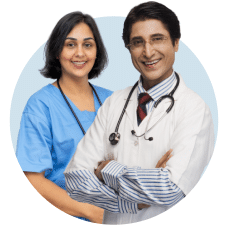 Verified by doctors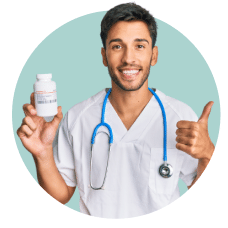 Popularly bought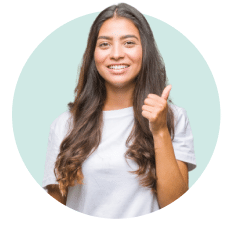 Trusted quality
Why buy these from 1mg?