---
Product introduction
Digihaler SF Inhaler is a combination of two medicines that opens the airways and makes it easier to breathe. It is used in the treatment of asthma (wheezing and shortness of breath) and chronic obstructive pulmonary disorder (a lung disorder in which the flow of air to the lungs is blocked).

Your doctor will tell you how often you need to use your inhaler. The effect of this medicine may be noticeable after a few days but will only reach its maximum after a few weeks. This medicine must be used regularly to be effective, so go on taking it even if you don't have any symptoms. That means it's doing its job. If you stop taking it your asthma and chronic obstructive pulmonary disorder (COPD) may get worse. It should not be used to relieve sudden asthma attacks. If an asthma attack occurs, use your quick-relief inhaler (reliever). To get the benefit from this medicine you need to make sure you get your inhaler technique right, otherwise, it does not work as well.

The most common side effects are nausea, vomiting, respiratory tract infection, fungal infections in the mouth, headache, hoarseness of voice, sore throat, cough, musculoskeletal (bone, muscle, or joint) pain, and increased heart rate. If you get there, do not stop taking it but do talk to your doctor. You can help prevent some of these symptoms by rinsing your mouth and throat with water or brushing your teeth after using your inhaler. There are other, rarer side effects that can be serious. Talk to your doctor if you're worried about them. In general, you should be trying to avoid situations that make your asthma worse (your triggers) and try not to smoke.

Ask your doctor whether it's safe to take this medicine if you're pregnant or breastfeeding. Before taking it, you should tell your doctor if you have any kidney or liver diseases so that your doctor can prescribe a suitable dose for you.
---
Uses of Digihaler SF Inhaler
Benefits of Digihaler SF Inhaler
In Treatment of Chronic obstructive pulmonary disease (COPD)
Digihaler SF Inhaler can help prevent the onset of an asthma attack if it is taken before exercise or exposure to some "triggers". These may include house dust, pollen, pets, and cigarette smoke. This medicine will allow you to exercise more freely without worrying about getting symptoms such as wheezing, coughing, and shortness of breath. It allows you to live your life more freely without worrying so much about things that set off your symptoms.
---
Side effects of Digihaler SF Inhaler
Most side effects do not require any medical attention and disappear as your body adjusts to the medicine. Consult your doctor if they persist or if you're worried about them
Common side effects of Digihaler SF
Nausea
Vomiting
Respiratory tract infection
Fungal infection of mouth
Sore throat
Headache
Hoarseness of voice
Cough
Musculoskeletal (bone, muscle or joint) pain
Increased heart rate
---
How to use Digihaler SF Inhaler
Check the label for directions before use. Shake the inhaler. While you are breathing in from mouth, press down on the inhaler one time to release the medication and hold your breath for 10 seconds. Repeat until you have inhaled the number of puffs as suggested by the doctor.Afterwards, rinse your mouth thoroughly with water and spit it out.
---
How Digihaler SF Inhaler works
Digihaler SF Inhaler is a combination of two medicines: Salmeterol and Fluticasone Propionate. Salmeterol is a long-acting bronchodilator which works by relaxing the muscles in the airways and widens the airways. Fluticasone Propionate is a steroid. It works by stopping the release of certain chemical messengers that cause inflammation (swelling) of the airways. Together, they make breathing easier.
---
Safety advice
Alcohol
CONSULT YOUR DOCTOR
It is not known whether it is safe to consume alcohol with Digihaler SF Inhaler. Please consult your doctor.
Pregnancy
CONSULT YOUR DOCTOR
Digihaler SF Inhaler may be unsafe to use during pregnancy. Although there are limited studies in humans, animal studies have shown harmful effects on the developing baby. Your doctor will weigh the benefits and any potential risks before prescribing it to you. Please consult your doctor.
Breast feeding
SAFE IF PRESCRIBED
Digihaler SF Inhaler is probably safe to use during breastfeeding. Limited human data suggests that the drug does not represent any significant risk to the baby.
No interaction found/established
No interaction found/established
No interaction found/established
---
What if you forget to take Digihaler SF Inhaler?
If you miss a dose of Digihaler SF Inhaler, use it as soon as possible. However, if it is almost time for your next dose, skip the missed dose and go back to your regular schedule. Do not double the dose.
---
All substitutes
For informational purposes only. Consult a doctor before taking any medicines.
Digihaler SF Inhaler
₹298.0/Inhaler
---
Quick tips
This medicine is for inhalation only. The tablet should not be swallowed.
It should be taken at the same time each day.
It does not work right away and should not be used to relieve sudden breathing problems. Use your rescue inhaler to control sudden difficulty in breathing. 
Dry mouth may occur as a side effect. Frequent mouth rinses, good oral hygiene, increased water intake and sugarless candy may help.
Gargle with warm water after each inhalation to avoid any fungal infections in your mouth and throat.
Take the first dose of this medicine under medical supervision as it may cause wheezing or tightening of the airways (bronchospasm) immediately after using.
Your doctor may regularly monitor your  blood potassium level as low oxygen level in the blood (hypoxia) and medicines such as Digihaler SF Inhaler can lower blood potassium level.
Only miniscule amounts of Digihaler SF Inhaler may get absorbed into the bloodstream after inhalation. Hence, serious side effects are unlikely.
---
Fact Box
Therapeutic Class
RESPIRATORY
---
Patient concerns
i m suffering from breathing problem cough chest infame . Do tell chronic obstructive pulmonary disease .So tell which medicines should i take to treat this problem.
Dr. Anshum Aneja Arora
Pulmonology
It is less likely you have copd at this age You need detailed check up and spirometry test for same
---
FAQs
Q. What is Digihaler SF Inhaler prescribed for?
Digihaler SF Inhaler is prescribed to treat Chronic Obstructive Pulmonary Disease and Asthma. The symptoms may include wheezing, shortness of breath, and breathing difficulties.
Q. Can I stop taking Digihaler SF Inhaler when my symptoms are relieved?
No, do not stop taking Digihaler SF Inhaler. If you stop taking Digihaler SF Inhaler, your symptoms may come back and may lead to serious complications. Take your medicine as advised by your doctor.
Q. Will Digihaler SF Inhaler be more effective if taken in more than recommended dose?
No, taking more of this medicine will not make it more effective, rather it can lead to increased side effects. If symptoms are not getting relieved by the recommended doses, please consult the doctor for re-evaluation.
Q. What are the instructions for storage and disposal of Digihaler SF Inhaler?
Keep this medicine in the container it came in, tightly closed. Store it according to the instructions mentioned on the pack or label. Dispose of the unused medicine. Make sure it is not consumed by pets, children and other people.
Related ayurvedic ingredients
Disclaimer:
Tata 1mg's sole intention is to ensure that its consumers get information that is expert-reviewed, accurate and trustworthy. However, the information contained herein should NOT be used as a substitute for the advice of a qualified physician. The information provided here is for informational purposes only. This may not cover everything about particular health conditions, lab tests, medicines, all possible side effects, drug interactions, warnings, alerts, etc. Please consult your doctor and discuss all your queries related to any disease or medicine. We intend to support, not replace, the doctor-patient relationship.
References
Mayo Clinic. Fluticasone And Salmeterol (Inhalation Route). [Accessed 18 Apr. 2019] (online) Available from:

MedlinePlus. Fluticasone and Salmeterol Oral Inhalation. [Accessed 18 Apr. 2019] (online) Available from:

Fluticasone propionate/formoterol fumarate dihydrate. Cambridge, UK: Bard Pharmaceuticals Limited; 2018. [Accessed 24 Apr. 2019] (online) Available from:
Manufacturer/Marketer address
Glenmark Pharmaceuticals Limited, B/2, Mahalaxmi Chambers, 22, Bhulabhai Desai Road, Mumbai – 400 026.
Country of origin: India

The list of available options shown with the same composition has been prepared upon the advice of registered medical practitioners, pharmacists affiliated with TATA 1MG. TATA 1MG does not promote any pharmaceutical product of any particular company, and all recommendations are based on the medical opinion, advisories from specialist medical and pharmaceutical professionals.
DISCONTINUED
We do not facilitate sale of this product at present
Available substitutes
Same salt composition:
Salmeterol (25mcg), Fluticasone Propionate (50mcg)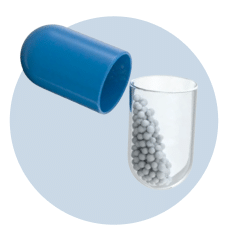 Same salt composition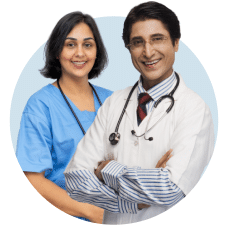 Verified by doctors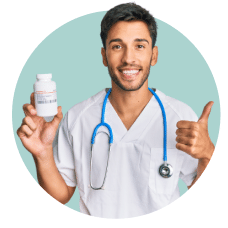 Popularly bought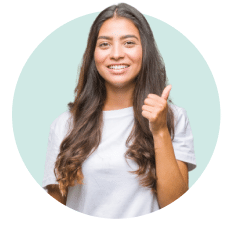 Trusted quality
Why buy substitutes from 1mg?