---
Product introduction
Biopank 212.5mg Tablet is used to treat pancreatic enzyme deficiency. It is a pancreatic enzyme supplement that helps in digestion. This medicine also reduces stool frequency and stomach discomfort.

Biopank 212.5mg Tablet should be taken during or immediately after eating a meal or a snack with plenty of water. This helps the enzymes mix with the food so they can help digest it. The dose you're given will depend on your condition and how you respond to the medicine. You should take this medicine until your doctor tells you to stop. You may be taking it for the rest of your life, so get into a routine and make sure you take it regularly. Biopank 212.5mg Tablet may only be a part of your treatment which could include a special diet.

The most common side effects of this medicine include stomach pain, abdominal bloating, and diarrhea. If these bother you or won't go away, let your doctor know. There may be ways of preventing or reducing these effects.

You should let your doctor know if you have gout, asthma, or any allergies. If you have diabetes, this medicine may affect your blood sugar levels and therefore your diabetes treatment. You shouldn't take it at the same time as an antacid. Talk to your doctor if you're pregnant or breastfeeding to make sure it's safe for you. While you're taking it, your doctor may carry out regular blood tests to make sure it's helping you.
---
Uses of Biopank Tablet
Pancreatic enzyme deficiency
Benefits of Biopank Tablet
In Pancreatic enzyme deficiency
Biopank 212.5mg Tablet is an enzyme supplement for people who do not make enough naturally in their bodies to digest food properly. The enzymes in this medicine help digest food (fats, carbohydrates, and protein) as it passes through the gut. It should be taken with your meal or snack to help it work effectively. Take Biopank 212.5mg Tablet for as long as it is prescribed for maximum benefits. Some may need it for the rest of their lives. You might also be asked to alter your diet to help with digestion.
---
Side effects of Biopank Tablet
Most side effects do not require any medical attention and disappear as your body adjusts to the medicine. Consult your doctor if they persist or if you're worried about them
Common side effects of Biopank
Stomach pain
Bloating
Diarrhea
---
How to use Biopank Tablet
Take this medicine in the dose and duration as advised by your doctor. Swallow it as a whole. Do not chew, crush or break it. Biopank 212.5mg Tablet is to be taken with food.
---
How Biopank Tablet works
Pancreatin is a pancreatic enzyme supplement. It mixes thoroughly with food and helps in digestion.
---
Safety advice
Alcohol
CONSULT YOUR DOCTOR
It is not known whether it is safe to consume alcohol with Biopank 212.5mg Tablet. Please consult your doctor.
Pregnancy
CONSULT YOUR DOCTOR
Biopank 212.5mg Tablet may be unsafe to use during pregnancy. Although there are limited studies in humans, animal studies have shown harmful effects on the developing baby. Your doctor will weigh the benefits and any potential risks before prescribing it to you. Please consult your doctor.
Breast feeding
SAFE IF PRESCRIBED
Biopank 212.5mg Tablet is probably safe to use during breastfeeding. Limited human data suggests that the drug does not represent any significant risk to the baby.
Biopank 212.5mg Tablet does not usually affect your ability to drive.
Kidney
CONSULT YOUR DOCTOR
There is limited information available on the use of Biopank 212.5mg Tablet in patients with kidney disease. Please consult your doctor.
Uric acid levels may increase in patients with underlying kidney disease, so caution should be exercised.
There is limited information available on the use of Biopank 212.5mg Tablet in patients with liver disease. Please consult your doctor.
---
What if you forget to take Biopank Tablet?
If you miss a dose of Biopank 212.5mg Tablet, take it as soon as possible. However, if it is almost time for your next dose, skip the missed dose and go back to your regular schedule. Do not double the dose.
---
All substitutes
For informational purposes only. Consult a doctor before taking any medicines.
Biopank 212.5mg Tablet
₹3.1/Tablet
---
Quick tips
You have been prescribed Biopank 212.5mg Tablet for the treatment of pancreatic enzyme deficiency.
They lower stool frequency and improve stomach pain and stool consistency.
Take it during or immediately after a meal or a snack as per your doctor's advice and drink plenty of water.
It can cause mouth irritation, so do not chew, crush, or hold it in your mouth. Swallow the medicine completely. 
Inform your doctor if you experience severe or long-lasting abdominal pain.
Inform your doctor if you are pregnant or planning to become pregnant.
---
Fact Box
Therapeutic Class
GASTRO INTESTINAL
Action Class
Digestive enzymes
---
Interaction with drugs
Taking Biopank with any of the following medicines can modify the effect of either of them and cause some undesirable side effects
---
Patient concerns
I m pancreatitis patient ,having too much pain or swelling in my pancreas .Dr. medicene are not being working to cure this disease . this diseases is to me since 2009, when it happen i couldnt drink water drop as too much womeating starts and unbearable pain. Kindly help me.
Dr. Aanchal Maheshwari
Ayurveda
Consult Balendu( search on the net) he is the specialist in pancreatic disease .
A patient H/0 pancreatic calcification. .how long he should take pancreatic enzymes with his meal? In between gap is required? Any hepatic side effects observed?
Dr. Khalid Basha
Physician
its depend on size of calculi, so, plz ask about this to ur doctor, becoz it needs reports, condition of patient and about her diet.
---
User feedback
How much was the improvement?
What were the side-effects while using Biopank 212.5mg Tablet?
How do you take Biopank Tablet?
Please rate Biopank 212.5mg Tablet on price
---
FAQs
Q. What does Biopank 212.5mg Tablet help with?
Biopank 212.5mg Tablet is a pancreatic enzyme supplement created with a mixture of enzymes. It is given to patients whose pancreas is not able to create enough of their own enzymes to digest the food. It is also given to treat digestion problems caused in patients whose pancreas have been surgically removed or are not working well.
Q. Is it safe to take Biopank 212.5mg Tablet?
Biopank 212.5mg Tablet is usually safe in patients who have been prescribed to take it for digestion issues caused due to problems of the pancreas. Biopank 212.5mg Tablet can cause an increase in blood uric acid levels, thereby worsening your gout and causing painful swollen joints. Biopank 212.5mg Tablet may also cause allergic reactions like skin rashes, swollen lips, increased flatulence, stomach pain, headache, dizziness, etc. Consult your doctor before you start taking this medicine and give a proper history of allergies and the medicines you are currently taking.
Q. How should I take Biopank 212.5mg Tablet?
Take the capsule with food and swallow it as a whole. Drink plenty of fluids after taking the medicine. It is very essential to increase your fluid intake while taking Biopank 212.5mg Tablet. In case you have trouble swallowing capsules, you can take out the granules from the capsules and mix them with fruit juices or yoghurt and swallow it. Just be careful not to crush the granules.
Q. What food should I eat if I have pancreatic enzyme insufficiency?
You should try to take five small meals to make it easier for your pancreas to digest what you eat. Take a well-balanced, low-fat diet and strictly limit the foods which contain a high amount of saturated and trans fats. Your diet should preferably contain whole grains, fruits, vegetables, fat-free meat/poultry, beans and low-fat dairy sources. Drink plenty of fluids and water throughout the day to stay hydrated. Ask your doctor if you can take regular vitamin like A, D, E, and K, as it will be benefecial for you. You can have limited amounts of healthy polyunsaturated fat. Avoid smoking or drinking alcohol strictly because this can damage your pancreas.
Q. Can Biopank 212.5mg Tablet be given in children?
Yes, Biopank 212.5mg Tablet can be given to children. Just like adults, even children need to be given a sufficient amount of fluids while on treatment with Biopank 212.5mg Tablet. When giving it to infants aged 12 months or less, you can open the capsule and empty the contents directly into the infant's mouth. Following this, you can feed breast milk or infant milk formula to your baby. However, do not mix the medicine directly into the formula or breast milk. Also, be cautious to see that the baby swallows the entire medicine and nothing is retained in the baby's mouth, as it can cause irritation in the mouth.
Disclaimer:
Tata 1mg's sole intention is to ensure that its consumers get information that is expert-reviewed, accurate and trustworthy. However, the information contained herein should NOT be used as a substitute for the advice of a qualified physician. The information provided here is for informational purposes only. This may not cover everything about particular health conditions, lab tests, medicines, all possible side effects, drug interactions, warnings, alerts, etc. Please consult your doctor and discuss all your queries related to any disease or medicine. We intend to support, not replace, the doctor-patient relationship.
References
McQuaid KR. Drugs Used in the Treatment of Gastrointestinal Diseases. In: Katzung BG, Masters SB, Trevor AJ, editors. Basic and Clinical Pharmacology. 11th ed. New Delhi, India: Tata McGraw Hill Education Private Limited; 2009. p. 1093.

Pancreatin. Rbge. Germany: Abbot Laborartries Gmbh; 2016. [Accessed 28 Mar. 2019] (online) Available form:

Drugs.com. Pancreatin. [Accessed 28 Mar. 2019] (online) Available from:

Pancreatin. Potters Bar, Hertfordshire: Mylan Products Limited; 2001 [revised 19 Jan. 2017]. [Accessed 28 Mar. 2018] (online) Available from:
Manufacturer/Marketer address
Unit 531, 5th Floor, Paras Trade Centre, Gwal Pahari, Gurgaon - Faridabad Expressway, Gurgaon-122003
Country of origin: India

The list of available options shown with the same composition has been prepared upon the advice of registered medical practitioners, pharmacists affiliated with TATA 1MG. TATA 1MG does not promote any pharmaceutical product of any particular company, and all recommendations are based on the medical opinion, advisories from specialist medical and pharmaceutical professionals.
₹31
Inclusive of all taxes
10 tablets in 1 strip
Notify me
Available options
Available options
Same salt composition:
Pancreatin (212.5mg)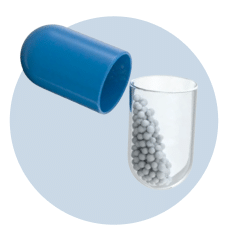 Same salt composition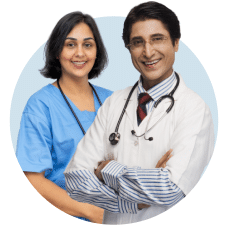 Verified by doctors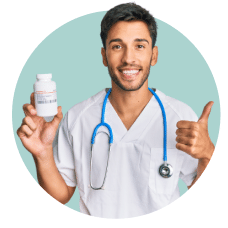 Popularly bought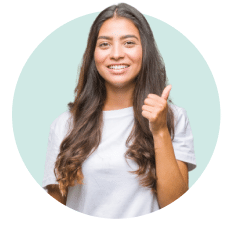 Trusted quality
Why buy these from 1mg?