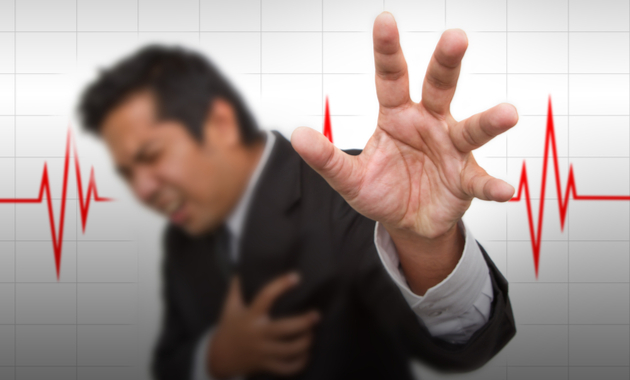 According to a 2014 research study published in the Journal of Global Cardiology Science and Practice[1], coronary heart disease (CHD) is the leading cause of mortality globally as it is responsible for over 7 million deaths in a year. Coronary heart disease is a condition in which the arteries that carry blood to the heart become narrow due to an accumulation of plaque thus making you prone to a heart attack.
The Global Burden of Disease (GBD) 2010 study revealed that CHD deaths are highest in South Asia comprising around one-fourth of the global population at risk of CHD.  The prevalence of CHD is currently twice as high in urban Indians as compared to the rural population. Moreover, it is expected to increase by around 50% by 2030. Currently, there are over 30 million cases of CHD in India and by the year 2020, it is estimated that more than 14.4 million men and 7.7 million women might lose their life due to CHD[2].
So what are the reasons that increase the risk of heart disease and heart attack in Indians? Well, here is what research has to say.
Why Indians Are More Prone To Heart Diseases?
The reports by a study on the prevalence of coronary artery disease in Indians revealed that the prevalence of risk factors of coronary heart disease is relatively high in the young population. These include hypertension, obesity, diabetes, smoking, poor eating habits and lack of physical activity in addition to genetic predisposition.  
Diabetes: India is known as the diabetes capital of the world as it is home to more than 72 million diabetics. Moreover, it is estimated that by the year 2025, the number of people with diabetes will increase further to 57.2 million. The Indian Council of Medical Research (ICMR) [3]estimated that the prevalence of diabetes in adults of the urban areas is higher (11.8%) as compared to those in rural areas (3.8%).
Diabetes which causes high blood glucose levels can damage the blood vessels that supply blood to the heart. In the long run, it can lead to arterial blockage and increase the risk of a heart attack. In fact, heart disease and stroke are one of the leading causes of death in adults with diabetes. Moreover, the longer you have been suffering from diabetes, the higher the risk of developing heart disease. Hence, it is important to keep a control on your blood glucose level.
Now Glucose Testing Is Even More Easier And Accurate At An Accessible Price. Click Here
Hypertension: Just like diabetes, hypertension is also a key modifiable factor which can increase the risk of heart disease and heart attack. A 2005 study published in the journal Lancet[4] revealed that the number of people suffering from high blood pressure is expected to increase to 214 million in 2025.
Hypertension causes excess strain on the blood vessels which in turn can damage the coronary arteries. The increased pressure coupled with damage of the arteries causes the blood vessels to narrow down. As the arteries become clogged, it increases the risk of blood clots and heart attack. Moreover, it puts you at risk of hypertensive heart diseases such as coronary heart disease, thickening of the heart muscle and heart failure.
Is Your Blood Pressure In Control..?? Get It Checked. Click Here.
Smoking: Did you know that India is the third largest nation in the world in the production and consumption of tobacco? There are over 1.1 billion smokers worldwide of which around 182 million live in India. Around 14% of Indians smoke every day and increasingly young adults are taking up smoking[2].
Smoking is one of the key risk factors of coronary heart diseases, which has increased significantly in recent times. It is a major cause of atherosclerosis, a condition that causes an accumulation of fat in the arteries and increases the risk of coronary artery disease. Moreover, people who smoke are twice as likely to die from heart disease as compared to those who do not smoke. Heart disease is just one of the health complications caused due to smoking. It's high time you should quit smoking for your health and family.
Tobacco Threatens..!! Say No To Tobacco Now. How? Let Us Help. Click Here.
Bottomline: Indians are genetically predisposed to heart disease. If anyone in your family suffers from heart disease, your risk of getting a heart disease is high. But whether you have a family history or not, keeping a close eye on the risk factors such as diabetes, high blood pressure and smoking can help you to lower the risk and severity of the disease. Stay healthy to keep your heart healthy!
(The article is reviewed by Dr. Swati Mishra, Medical Editor)
Recommended Reads:
Is It Angina, Heartburn Or Heart Attack? Know The Difference!
Are Eggs Good For Heart Health?
References:
1. Tan ST, Scott W, Panoulas V, et al. Coronary heart disease in Indian Asians. Glob Cardiol Sci Pract. 2014 Jan 29;2014(1):13-23.
2. Krishnan MN. Coronary heart disease and risk factors in India – on the brink of an epidemic? Indian Heart J. 2012 Jul-Aug;64(4):364-7. 
3. Ajay VS, Prabhakaran D. Coronary heart disease in Indians: implications of the INTERHEART study. Indian J Med Res. 2010 Nov;132:561-6.
4. Srinath Reddy K, Shah B, Varghese C, Ramadoss A. Responding to the threat of chronic diseases in India. Lancet. 2005 Nov 12;366(9498):1744-9. 
5. Nag T, Ghosh A. Cardiovascular disease risk factors in Asian Indian population: A systematic review. J Cardiovasc Dis Res. 2013 Dec;4(4):222-8.