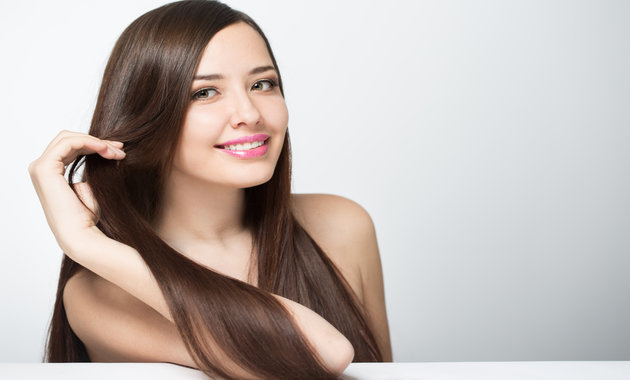 Nothing helps! I have tried everything…natural remedies, healthy food, nutritional supplements and what not! But I wonder why nothing is working. This is something you may have heard from many people, especially during the changing seasons. Since we are all blessed with hair since the 22nd week of us being in our mothers' womb, losing hair would obviously bring us pain.
If you are one of the victims of hair loss, and taking treatment for the same, read on to fetch answers to some of the most common questions on hair growth, healthy hair and hair loss products.
Ever wondered by what length do your hair grow naturally?
On an average, the hair follicles grow by at least 1.5-2 cm every month. The growth pattern of the hair generally follows a typical pathway, starting from the long stretch of active growth, followed by a period of shedding and dormancy. The hair growth cycle is split in three phases, anagen (also called as the growth phase in which the hair follicles grow and the cycle lasts for atleast 3-5 years), catagen (a short transitional phase that lasts for about 10 days during which the growth of the hair is arrested) followed by the telogen phase (also called as the resting phase during which the hair follicles remain inactive and they fall or shed off.
Well this clearly shows that your hair follicles, no matter how many reside on the scalp, are all not growing/ shedding at the same time. Adverse conditions such as illness, metabolic imbalances, inadequate eating, compromised sleep, excess of stress or an unhealthy lifestyle could be some of the reasons for the usual hair loss. These factors individually happen to perturb the usual hair growth cycle and therefore may skip or shorten the anagen and extend/ elongate the telogen phase. Therefore, one still manages to have hair on the scalp while experiencing excess hair loss, unless one plans to shave off completely!
Hair loss Therapy? What is it and how does it work?
Hair loss therapies are designed to not only avert shedding of hair but also target regrowth of hair. However, it is important to consider the fact that every hair loss therapy, whether an adjuvant therapy or a natural remedy, would work differently for an individual. Something that would work for you may not work for your pal. Therefore, when you consult a dermatologist/ trichologist, post a diagnosis revealing the cause of the hair loss, you are likely to receive a tailored treatment regimen.
Hair serum or lotion? Is it a THERAPY or  just a COSMETIC?
The time has gone when hair lotions/ serums were just considered for cosmetic and glamor dressing. Hair loss lotions/ serums these days have added therapeutic value and are becoming popular in the form of topical supplements.
Hair serums serve as a mixture of actives, usually comprising of peptides (such as procapil), melatonin, adenosine, coccocin, and vitamins such as vitamin B5, B6 and B8. They have been found to increase the microcirculation in the scalp thereby adding strength and vitality of the hair strand. They also strengthen the hair follicle by increasing the supporting proteins (laminin and collagen) content in the hair roots. Alongside they have also been found to be a good replacement for the greasy and "only to be used on Sundays" hair oils. Novel hair lotions are formulated using creatine, tetrapeptide and vitamins which helps revitalize the hair shafts and promotes hair regrowth.
Will the hair loss therapy alone improve my hair health?
Now once you know what hair care products can help you fight hair loss, make sure you also make some dietary changes by adding healthy foods such as nuts, green veggies, spinach, soya, eggs and whole grains to your meals. You can also include nutritional supplements to your daily diet.
In addition, drink at least 7-8 glasses of water. Keep stress at bay. Pick a sport or hobby that will keep you physically active and help your body with better blood circulation. All this will definitely catalyze your overall hair loss therapy rewards.
Do Not Give Up! Keep patience and follow diligently!
"I eat healthy, run a mile, use the novel hair loss products but why am I still not able to see a change?"~~Are you amongst those have the same complaint? If yes, then ask yourself, since how long have you been trying these key takeaways? A month or more or lesser than that?
It is important to remind ourselves that hair regrowth is a slow and gradual process. A simple reason to this would be, to compare the time taken for hair growth the natural way. It is quite understood that while one is on a therapy along with other practices such as dietary and lifestyle changes, the body would reorient itself to work towards the desired goal. Therefore, one needs to keep patience and not lose hope. Of course we cannot expect our hair to grow overnight to the length we had a few weeks ago.
Patience, healthy eating, healthy lifestyle, using the right kind of products and most importantly adherence to the therapy are some of the key things to remember when it comes to hair regrowth and combating hair loss.
Need to consult a Dermatologist? Now consult Specialist Doctors for free on 1mg