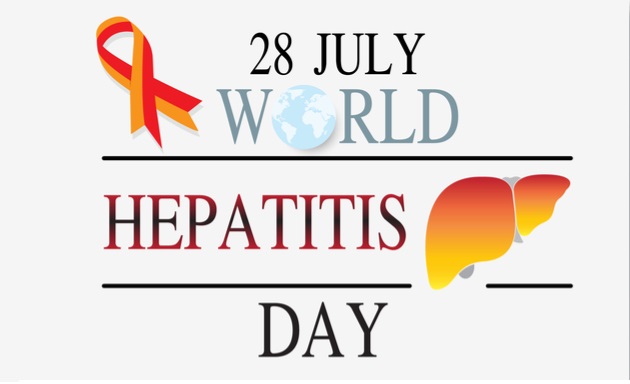 July 28th is World Hepatitis Day and the theme for this year is 'Eliminate Hepatitis'.
Viral hepatitis is a major health care burden in India. According to the World Health Organization (WHO), viral hepatitis caused around 1.34 million deaths in 2015. It is equated as a threat comparable to the "three big" communicable diseases – HIV/AIDS, malaria and tuberculosis. Dr. Arvind Khurana, Gastroenterologist, Fortis Hospital, Delhi sheds light on viral hepatitis and why it is a major health concern for India.
Are you at risk of viral hepatitis?
Viral hepatitis can be caused by five different viruses namely hepatitis A, B, C, D and E virus. Hepatitis can be spread via different modes of transmission such as oral, fecal, blood transfusion, water, sexual, needles or mother-to-child. Unlike hepatitis A, B and C; hepatitis D and E are less common. HBV and HCV infection can cause chronic hepatitis, which can lead to ensuing complications like cirrhosis of liver and hepatocellular carcinoma (HCC).
As per 2017 WHO report[4], In India, around 40 million people are chronically infected with hepatitis B and six to 12 million people are chronically infected with hepatitis C. Here are few interesting facts about HBV and HCV infection.
-HBV is 50 to 100 times more infectious than human immunodeficiency virus (HIV).
-In India, the prevalence of hepatitis viral infection is 3 – 4.2% with over 40 million HBV carriers.
-Every year over 115000 Indians die due to hepatitis B related complications.
-The prevalence of HCV in India is around 1% and a majority of those who are chronically infected develop liver cirrhosis or cancer.
Why get tested for viral hepatitis?
There are 325 million people who are living with viral hepatitis in the world, yet up to 290 million of these are unaware that they have it. Also, HBV and hepatitis HCV virus are the leading cause of liver cancer in the world, however more than 80% of those affected with viral hepatitis are unaware of their status[4]. Appropriate treatment of hepatitis B and C can prevent the development of the major life-threatening complications of chronic liver disease – cirrhosis and liver cancer.
Most people who suffer from viral hepatitis are not treated, largely due to a lack of awareness and access to hepatitis diagnosis and treatment.
Secondly, chronic viral hepatitis caused due to Hepatitis B and C virus may not show symptoms for a long period, sometimes years or decades. This further increases the risk of mortality due to hepatitis. Also at least 60% of liver cancer cases are due to late testing and treatment of viral hepatitis B and C.
Over 90% of people with Hepatitis C can be completely treated within 3-6 months of early diagnosis and treated. Acute viral hepatitis is usually self-limiting and requires a healthy diet, proper rest and symptomatic treatment to deal with the condition. Chronic viral hepatitis mainly caused due to the virus B and C need antiviral drugs to treat.
Recommended Reads:
Your Liver Could Be In Trouble!
Understand The ABC Of Hepatitis On World Hepatitis Day
References:
1. Viral Hepatitis: Governmental efforts for its Control and Management. Press Information Bureau. Government of India.
2. Satsangi S, Chawla YK. Viral hepatitis: Indian scenario. Med J Armed Forces India. 2016 Jul;72(3):204-10.
3. World Hepatitis Day 2018. WHO Campaigns. World Health Organization.
4. Factsheet B and Factsheet C. World Hepatitis Day 2017. World Health Organization.