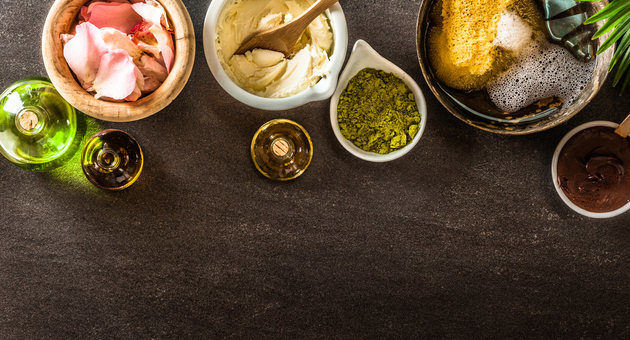 Acne and blemishes are not just a part of teenage but can go along as one ages. There may be several causes of acne, however the most common are pollution, oily food, unhealthy habits and family history. While dealing with acne is a different matter, acne scars not only mar the appearance and reduce confidence but are also harder to get rid of.
Here are some effective natural remedies to help remove acne scars:
1 . Lemon Juice
-Lemon juice is a natural bleaching agent. It helps to lighten the scars, blemishes and freckles.
-Use lemon juice directly on scars and leave for 8-10 minutes. Wash with luke-warm water. For sensitive skin dilute lemon juice with rose water, vitamin E oil or honey and apply to see a difference in 2-3 weeks.
2 . Aloe Vera Gel
-Aloe Vera gel helps the cells to regenerate and this property can help remove acne scars as well.
-Apply fresh aloe vera gel on the affected areas and leave on for 20-25 minutes. Use twice a day for 2 weeks for blemish and scar free skin.
3 . Methi (Fenugreek) Seeds
-Methi is known for its anti-septic and anti-inflammatory properties. Also it has a soothing effect on the skin and has been found to be beneficial in removing acne scars.
-To 2 cups of water, add one spoon of fenugreek seeds and boil for 15 minutes. Strain and cool this mixture. Apply the strained mixture on your scars and leave it on for 10-15 minutes.
-Wash with water. You will see a difference in 7-10 days.
4 . Sandalwood
-Sandalwood has cooling and soothing properties and therefore has been found to reduce inflammation and acne scars.
-You can prepare a paste of sandalwood powder and rose water. Apply this paste on the scars and leave overnight. Use this pack 3 times week for best effects.
5 . Oatmeal
-With several health and skincare benefits to its name, oats serve as a natural bleaching agent. They help to fight inflammation, brighten and lighten the skin.
-Mix 3 spoons of oatmeal with a spoon of honey to make a face pack. Apply this and leave on for 20-25 minutes. Wash with warm water ad use 2-3 times a week for 3 weeks to see results.
6 . Potatoes
Raw potatoes has been found to remove treat any kind of discoloration of the skin. It helps to remove acne scars, though it is a remedy that takes patience.
-Cut a potato into slices and rub it on the scar until the liquid from the slice is gone. Leave the potato juice on for 20-25 minutes and wash with water. Repeat 3-4 times a week for a couple of months to see results.
So, next time you are troubled by acne scars, go ahead and try these home remedies for a healthy and blemish free skin. Stay Happy, Stay Healthy with 1mg!