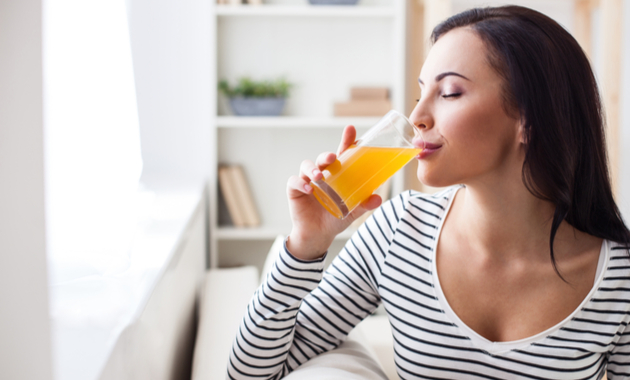 On a hot summer day, what do you do after you reach home?
Grab a bottle of carbonated beverages to quench your thirst?
When your relatives visit what do you offer?
Serve a cup of hot tea or coffee or sherbet as a welcome drink?
Wondering how to quench your kid's thirst during their evening play time?
Do you believe that nothing is better than a big glass of packaged fruit juice?
If YES, it's time to replace these drinks with healthy homemade drinks!
Carbonated drinks and packaged juices are the most preferred drinks to satiate thirst. However, these are not only loaded with excess sugar and fizz but are also bad for the health. So replace these drinks with healthy and tasty homemade drinks to quench your thirst the next time.
Get up to 20% off on medicines and extra ₹75 Paytm cashback. Order Now
Here are a few drinks to get you started!
1. Lemon juice/Shikanji: Our very own desi thirst quencher, lemon juice works best at any time of the year. Freshly squeezed lemon juice with water and a pinch of salt and sugar is all you need to make this drink at home. What's more, it is packed with Vitamin C!
2. Buttermilk: Go south and you will find people welcoming relatives with a glass of buttermilk. The wellness of yoghurt with curry leaves and rock salt makes it a wonderful drink to not only satisfy your thirst but also soothes the stomach.
3. Kokum juice: The native of Maharashtra, kokum juice was used as a welcome drink until cold drinks and packaged fruit juices took over. However, this tangy drink is not only rich in nutrients but many believe it is cooling drink.
4. Coconut water: Whether it's hot summer day or if anyone in your family is down with fever or diarrhea, coconut water always comes to the rescue. Packed with vitamins and minerals, drinking coconut water is great to replenish electrolytes.
5. Gulkand sherbet: It goes without saying that rose petals have a soothing effect on the body and skin. Gulkand or dried rose petals when soaked overnight in water and jaggery makes a relaxing desi drink. Add few ice cubes to make it a cooling summer drink.
6. Jeera water: Instead of staying hydrated with water, add a tablespoon of jeera or cumin seeds in a litre of water, boil, cool, strain and drink it throughout the day. It not only has a relaxing effect on the body but also helps in digestion and quench your thirst anytime of the day. In many Gujarati households, cumin seeds are replaced with fennel seeds.
7. Aam Panna: The last but summer special drink that most of us swear on to beat the summer heat and stay hydrated the season's special: aam panna. Made from raw mangoes, jaggery and black pepper, this desi drink keeps the body cool and helps you beat dehydration.
So the next time, you have visitors at your place or you have just come home from a long day, try these desi thirst quenchers for a healthy and tasty twist. Share your recipe for a healthy desi beverage in the comments section!
Recommended Reads:
Dehydrated? 5 Hydrating Drinks Other Than Water That You Must Try!
6 Natural Drinks To Help Relieve Constipation Instantly