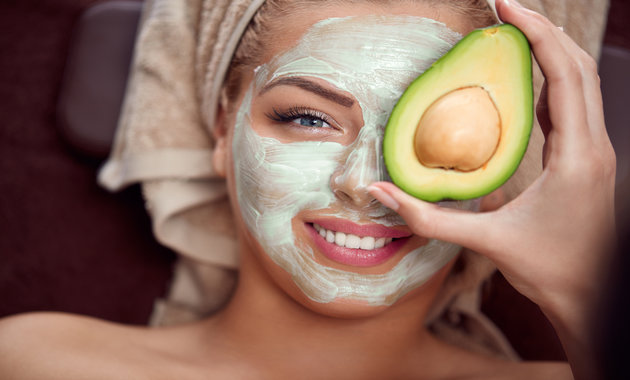 Every woman dreams of facial skin that is free from blemishes and dull patches. But factors like the harsh summer sun, pollution, genetic disorders and unhealthy food habits may take a toll on your skin so much so that in due course of time, the skin appears to loose its sheen and looks dull and uneven. Read on to unravel the ways to achieve flawless skin through natural means.
1 . Sandalwood Mask

Sandalwood is the age old remedy for all skin problems including blemishes, skin irritation and pigmentation. Used in skin beautification during all occasions, it is a basic beauty ingredient in India. A little sandalwood paste made by mixing water when applied on your face renders instant glow and evens out your skin tone.
2 . Baking Soda
Baking soda acts as a mild exfoliator. A homemade pack of rose water mixed with baking soda can be very effective for those who have oily skin and suffer from frequent skin rashes. Baking soda helps to absorb excess oil from the skin and also helps in improving the skin texture.
3 . Papaya Pack
Papaya is an excellent remedy for uneven skin tone. A mashed papaya spread evenly all over the skin can be very refreshing for your face and body. Filled with natural ingredients, it gives the skin all the nutrients it loses through daily wear and tear thereby giving it a clear look.
4 . Tomato And Avocado Mask
Being rich in vitamin C, tomato, and avocado mask works wonders on combination skin. Gently massage the mixture onto your skin to naturally enhance the skin texture and make your skin look younger. If your skin feels itchy and blotchy with temperature change, this is the right pack for you.
5 . Raw Milk
For those looking for a natural skin lightening agent, raw milk is the best choice. Used generally at lower than room temperatures, raw milk has a softening effect and it also clears skin of blemishes. If used regularly before bath, raw milk can gradually even out uneven patches or skin discoloration.
6 . Sugar And Lemon
Known for its antimicrobial properties, lemon juice mixed with sugar and few drops of water can be used as a mild scrub. Use twice a week to gradually notice the difference in your skin. Lemon is effectively used to get rid of hyperpigmentation, dark spots and blemishes. Sugar is a great exfoliating agent and gently removes dead cells and dirt.