---
Product introduction
Pregnasafe Tablet is a medicine used for treating high blood pressure (hypertension) and heart-related chest pain (angina). It is also effective for treating high blood pressure in pregnancy. It lowers blood pressure and thus helps in preventing future stroke and heart attack.

Pregnasafe Tablet may be used alone or in combination with other medicines. It should be taken with food. You can take it at any time of day but try to take it at the same time each day. Most people with high blood pressure do not feel ill, but if you stop taking this medicine, your condition could get worse. This may lead to your blood pressure rising again and increase your risk of heart disease and stroke.

It is important to have your blood pressure checked regularly. This medicine is only one part of a treatment program which should also include a healthy diet, regular exercise, smoking cessation, moderation of alcohol intake, and weight reduction. You can eat normally while taking this medicine, but try to reduce your salt intake.

Common side effects of this medicine include fatigue, nausea, dizziness, nasal congestions, ejaculation disorder, and breathlessness. Consult your doctor if these side effects bother you.

Before taking this medicine, it is better to let your doctor know if you are suffering from any kidney or liver disease. Also, pregnant women and breastfeeding mothers should consult the doctor before taking it.
---
Uses of Pregnasafe Tablet
Prevention of heart attack and stroke
Benefits of Pregnasafe Tablet
In Hypertension (high blood pressure)
Pregnasafe Tablet works by blocking the effects of some chemicals on your heart and blood vessels. It slows down your heart rate and helps the heart to beat with less force. This effectively lowers blood pressure. It must be taken regularly as prescribed to be effective. You do not usually feel any direct benefit from taking this medicine, but it works in the long term to keep you well.
In Angina (heart-related chest pain)
Pregnasafe Tablet relaxes the blood vessels so that blood can flow more easily around your body and makes sure that your heart is getting a good supply of oxygen. This makes it less likely that you will suffer chest pain caused by angina. This medicine can help increase your ability to exercise and go about your daily life more easily by reducing the frequency of angina attacks. You should take it regularly and as long as it is prescribed for it to work effectively.
In Prevention of heart attack and stroke
If your blood pressure is controlled you are less at risk of having a heart attack or stroke. Pregnasafe Tablet reduces the chances of heart diseases and helps you remain healthier for longer. Take it regularly and make appropriate lifestyle changes, such as eating healthy and staying active, to maximize the effectiveness of this medicine.
---
Side effects of Pregnasafe Tablet
Most side effects do not require any medical attention and disappear as your body adjusts to the medicine. Consult your doctor if they persist or if you're worried about them
Common side effects of Pregnasafe
Fatigue
Nausea
Dizziness
Nasal congestion (stuffy nose)
Ejaculation disorder
Breathlessness
---
How to use Pregnasafe Tablet
Take this medicine in the dose and duration as advised by your doctor. Swallow it as a whole. Do not chew, crush or break it. Pregnasafe Tablet is to be taken with food.
---
How Pregnasafe Tablet works
Pregnasafe Tablet is an alpha and beta blocker. It works by slowing down the heart rate and relaxing blood vessels which makes the heart more efficient at pumping blood around the body.
---
Safety advice
It is unsafe to consume alcohol with Pregnasafe Tablet.
Pregnancy
CONSULT YOUR DOCTOR
Pregnasafe Tablet may be unsafe to use during pregnancy. Although there are limited studies in humans, animal studies have shown harmful effects on the developing baby. Your doctor will weigh the benefits and any potential risks before prescribing it to you. Please consult your doctor.
Breast feeding
SAFE IF PRESCRIBED
Pregnasafe Tablet is probably safe to use during breastfeeding. Limited human data suggests that the drug does not represent any significant risk to the baby.
Pregnasafe Tablet may decrease alertness, affect your vision or make you feel sleepy and dizzy. Do not drive if these symptoms occur.
Pregnasafe Tablet is safe to use in patients with kidney disease. No dose adjustment of Pregnasafe Tablet is recommended.
However, talk to your doctor if you have any underlying kidney disease. Regular monitoring of blood pressure is recommended for better dose adjustment.
Pregnasafe Tablet should be used with caution in patients with liver disease. Dose adjustment of Pregnasafe Tablet may be needed. Please consult your doctor.
---
All substitutes
For informational purposes only. Consult a doctor before taking any medicines.
Pregnasafe Tablet
₹15.2/Tablet
---
Quick tips
It should be taken with food.

Check your blood pressure 1 week after starting Pregnasafe Tablet, and inform your doctor if it has not improved.
Pregnasafe Tablet may cause dizziness or sleepiness. Do not drive or do anything requiring concentration until you know how it affects you.
It may cause you to feel lightheaded or weak especially when you stand up (orthostatic hypotension). Rise slowly if you have been sitting or lying down.
It is best to avoid drinking alcohol while taking Pregnasafe Tablet as it may make the side effects worse.
Do not stop taking Pregnasafe Tablet suddenly as it can cause your blood pressure to rise suddenly, thereby increasing the risk of heart attack and stroke.
---
Fact Box
Chemical Class
Salicylamide derivative
Action Class
Alpha & beta blocker
---
Interaction with drugs
Taking Pregnasafe with any of the following medicines can modify the effect of either of them and cause some undesirable side effects
---
---
User feedback
Patients taking Pregnasafe Tablet
*Four Times A Day
What are you using Pregnasafe Tablet for?
*Hypertension (high blood pressure)
How much was the improvement?
What were the side-effects while using Pregnasafe Tablet?
*No Side Effect
How do you take Pregnasafe Tablet?
Please rate Pregnasafe Tablet on price
---
FAQs
Q. Is Pregnasafe Tablet safe?
Pregnasafe Tablet is generally considered a safe medicine if it is taken as directed by the doctor. The side effects that result with use of Pregnasafe Tablet occur during the first few weeks of treatment and disappear with time.
Q. Why is Pregnasafe Tablet used in pregnancy?
It is important to appropriately treat high blood pressure in pregnancy. Studies have shown that poorly controlled high blood pressure in pregnancy can lead to an increased risk of certain birth defects, stillbirth, reduced growth of the baby within the womb, and premature birth. For some women with high blood pressure, treatment with Pregnasafe Tablet in pregnancy might be considered to be the best option. Your doctor is the best person to help you decide what is right for you and your baby.
Q. Does Pregnasafe Tablet cause itching?
Yes, itchy skin, a rash or tingly scalp are common side effects of Pregnasafe Tablet. Speak to your doctor if the itchiness or rash gets worse or lasts for more than a week.
Q. Is it safe to use Pregnasafe Tablet in patients with diabetes?
Diabetic patients while using Pregnasafe Tablet should regularly check the blood sugar levels. Pregnasafe Tablet may make it difficult to recognize the warning signs of low blood sugar such as shaking and a racing heartbeat. Consult your doctor if the blood sugar levels are reduced while taking Pregnasafe Tablet.
Q. Does Pregnasafe Tablet affect heart rate?
Pregnasafe Tablet slows down your heart rate and makes it easier for your heart to pump blood around your body. Your doctor may regularly check your blood pressure and pulse (heart rate) during therapy to determine your response to the medicine.
Q. What can happen if I stop taking Pregnasafe Tablet?
Do not stop taking Pregnasafe Tablet without talking to your doctor. Stopping Pregnasafe Tablet suddenly may cause serious heart problems such as angina (chest pain) or even a heart attack. If you need to stop taking Pregnasafe Tablet, your doctor will reduce the dose slowly over 1 or 2 weeks.
Q. Will I need to stop taking Pregnasafe Tablet before surgery?
Your doctor may advise you to stop taking Pregnasafe Tablet for 24 hours before surgery. This is because Pregnasafe Tablet can lower your blood pressure too much when its use is combined with some anesthetics. So, tell your doctor that you're taking Pregnasafe Tablet if you're going to be put to sleep using a general anesthetic or are scheduled to have any kind of major operation.
Q. What happens on taking more than the recommended dose of Pregnasafe Tablet?
Taking more than the recommended dose of Pregnasafe Tablet can lead to a drop in blood pressure and slowing of the heart rate, difficulty breathing, or a drop in blood sugar, which can cause sweating or confusion. If you take too many tablets, tell your doctor immediately or contact the hospital emergency department nearest to you.
Q. How long does Pregnasafe Tablet take to work?
If you are taking Pregnasafe Tablet for high blood pressure, it may lower your BP within 1-3 hours of taking it. You may not feel any different, but this does not mean that the medicine is not working, and it is important to keep taking it. On the other hand, if you are taking it for angina, it will probably take a few days for the medicine to reduce the pain. You may still have chest pain during this time or it may get worse.
Related ayurvedic ingredients
Disclaimer:
Tata 1mg's sole intention is to ensure that its consumers get information that is expert-reviewed, accurate and trustworthy. However, the information contained herein should NOT be used as a substitute for the advice of a qualified physician. The information provided here is for informational purposes only. This may not cover everything about particular health conditions, lab tests, medicines, all possible side effects, drug interactions, warnings, alerts, etc. Please consult your doctor and discuss all your queries related to any disease or medicine. We intend to support, not replace, the doctor-patient relationship.
References
Westfall TC, WestfallIn DP. Adrenergic Agonists and Antagonists. In: Brunton LL, Chabner BA, Knollmann BC, editors. Goodman & Gilman's: The Pharmacological Basis of Therapeutics. 12th ed. New York, New York: McGraw-Hill Medical; 2011. pp. 328-29.

Benowitz NL. Antihypertensive Agents. In: Katzung BG, Masters SB, Trevor AJ, editors. Basic and Clinical Pharmacology. 11th ed. New Delhi, India: Tata McGraw Hill Education Private Limited; 2009. pp. 176-77.

Briggs GG, Freeman RK, editors. A Reference Guide to Fetal and Neonatal Risk: Drugs in Pregnancy and Lactation. 10th ed. Philadelphia, PA: Wolters Kluwer Health; 2015. pp. 764-65.

Labetalol hydrochloride tablets. Fort Lauderdale, Florida: Zenith Goldline Pharmaceuticals, Inc.; 1997. [Accessed 19 Mar. 2019] (online) Available from:

Chaves RG, Lamounier JA. Breastfeeding and maternal medications. J Pediatr (Rio J). 2004;80(5 Suppl):S189-S198. [Accessed 19 Mar. 2019] (online) Available from:
Marketer details
Name:
Meyer Organics Pvt Ltd
Address:
MEYER ORGANICS PVT. LTD., A-303, Road No. 32, Wagle Estate, Thane – 400 604 (Mumbai), Maharashtra, INDIA.
Country of origin: India

The list of available options shown with the same composition has been prepared upon the advice of registered medical practitioners, pharmacists affiliated with TATA 1MG. TATA 1MG does not promote any pharmaceutical product of any particular company, and all recommendations are based on the medical opinion, advisories from specialist medical and pharmaceutical professionals.
---
Lab tests offered by us
Related/Popular tests
₹152
Inclusive of all taxes
10.0 tablets in 1 strip
Notify me
Available options
Available options
Same salt composition:
Labetalol (100mg)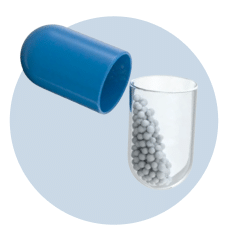 Same salt composition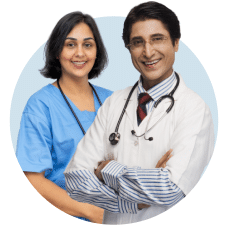 Verified by doctors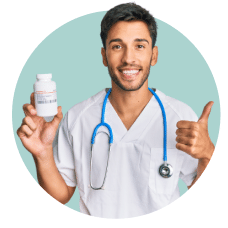 Popularly bought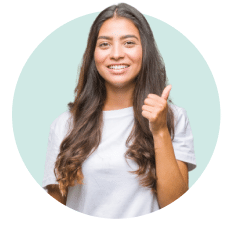 Trusted quality
Why buy these from 1mg?