---
Product introduction
Ondot Oral Solution is a medicine given to children to help treat nausea and vomiting. It is mainly given to treat nausea and vomiting associated with surgery, chemotherapy, radiotherapy, and stomach/intestinal infection. It also helps treat vomiting that is caused as a side effect of medicines like painkillers.

Ondot Oral Solution may be given before or after meals. To control vomiting caused due to chemotherapy, give this medicine to your child 30 minutes before the procedure. Give it 1 to 2 hours before a radiotherapy session and 1 hour before surgery to prevent your child from vomiting post these procedures. If your child expels out the medicine within 30 minutes of the intake, help your child calm down and repeat the dose. Do not double the dose if it is already time for the next dose.

Ondot Oral Solution may cause some temporary side effects such as headache, constipation, diarrhea, and fatigue. These side effects usually subside once your child's body adapts to the medicine. In case these side effects persist or become bothersome, do reach out to the doctor on a priority basis.

Let the doctor know about all the medicines your child is taking, including painkillers, antibiotics, or medicines taken to treat depression. Also, inform the doctor if your child has a history of liver problems, kidney malfunction, blockage in the gastrointestinal tract, heart problems, or allergies to any medicine, its ingredients, or a food product. This information is very important for dose alterations and for planning your child's overall treatment.
---
Uses of Ondot Oral Solution
Benefits of Ondot Oral Solution
In Treatment of Nausea
Chemotherapy, radiotherapy, major surgeries, and abdominal infection put your child at risk of developing severe nausea and vomiting. It happens due to the release of a chemical called serotonin. Ondot Oral Solution acts by blocking the effect of this chemical and prevents nausea and vomiting. It also helps your child to recover more comfortably from these treatments. Stick to the prescribed dose, time, and way, and do not increase or decrease the dose by yourself without consulting your child's doctor as it may result in side effects.
---
Side effects of Ondot Oral Solution
Most side effects do not require any medical attention and disappear as your body adjusts to the medicine. Consult your doctor if they persist or if you're worried about them
Common side effects of Ondot
Headache
Constipation
Diarrhea
Fatigue
---
How to use Ondot Oral Solution
Take this medicine in the dose and duration as advised by your doctor. Check the label for directions before use. Measure it with a measuring cup and take it by mouth. Shake well before use. Ondot Oral Solution may be taken with or without food, but it is better to take it at a fixed time.
---
How Ondot Oral Solution works
During radiotherapy, chemotherapy, abdominal infection, or any major surgeries, the dead cells in the body start releasing a chemical called serotonin directly into the blood. Later, this stimulates special centers in the body that are responsible for inducing vomiting in your child. Giving Ondot Oral Solution just before the procedure helps block the effect of this chemical on vomiting centers of the brain and prevents vomiting.
---
Safety advice
Consuming alcohol with Ondot Oral Solution does not cause any harmful side effects.
Pregnancy
SAFE IF PRESCRIBED
Ondot Oral Solution is generally considered safe to use during pregnancy. Animal studies have shown low or no adverse effects to the developing baby; however, there are limited human studies.
Breast feeding
SAFE IF PRESCRIBED
Ondot Oral Solution is probably safe to use during breastfeeding. Limited human data suggests that the drug does not represent any significant risk to the baby.
Ondot Oral Solution does not usually affect your ability to drive.
Ondot Oral Solution is safe to use in patients with kidney disease. No dose adjustment of Ondot Oral Solution is recommended.
Ondot Oral Solution should be used with caution in patients with liver disease. Dose adjustment of Ondot Oral Solution may be needed. Please consult your doctor.
---
What if you forget to take Ondot Oral Solution?
Do not panic. Give the missed dose as soon as you remember. However, you must skip the missed dose if it's almost time for the next dose. Do not give a double dose and follow the prescribed dosing schedule.
---
All substitutes
For informational purposes only. Consult a doctor before taking any medicines.
Ondot Oral Solution
₹32/Oral Solution
---
Quick tips
Ondot Oral Solution effectively controls nausea and bouts of vomiting reflex in children undergoing chemotherapy or radiotherapy sessions.
It is fast-acting and starts working within 30 minutes.
Practice self-care measures:


Give plenty of fluids to your child to avoid dehydration
Avoid giving fried and spicy food or heavy meals to your child.
Ensure that your child eats slowly and in small proportions.
---
Fact Box
Chemical Class
Carbazole Derivative
Therapeutic Class
GASTRO INTESTINAL
Action Class
Serotonin antagonists (5-HT3 antagonists)
---
Interaction with drugs
Taking Ondot with any of the following medicines can modify the effect of either of them and cause some undesirable side effects
---
---
FAQs
Q. What is Ondot Oral Solution used for?
Ondot Oral Solution is generally given before any major surgery or before chemotherapy and radiotherapy sessions. In case your child is about to undergo any of the above procedures, your child's doctor may ask you to give Ondot Oral Solution to your child to prevent vomiting post-procedure. Apart from this, Ondot Oral Solution is also found useful in treating vomiting caused due to diseases of the stomach. In such a case, your child's doctor may prescribe giving Ondot Oral Solution to your child for a few days. Stick to the dose for best results.
Q. What if my child takes too much Ondot Oral Solution?
Ondot Oral Solution is unlikely to cause harm if you give an extra dose by mistake. However, you must still speak to your child's doctor immediately. Sometimes, excessive intake of Ondot Oral Solution can cause some serious side effects like excess sleepiness, agitation, rapid heartbeat, hypertension, flushing, dilated pupils, sweating, involuntary muscle jerk, uncontrolled eye movements, overactive reflexes, and seizures. These symptoms are collectively known as serotonin syndrome. If any of these appear, consult the doctor without any delay.
Q. How should Ondot Oral Solution be stored?
Ondot Oral Solution should be stored at room temperature, in a dry place, away from direct heat and light. Also, keep all the medicines out of the reach and sight of children to avoid any accidental intake.
Q. What all medicines should my child avoid while taking Ondot Oral Solution?
Usually, it is advised not to give Ondot Oral Solution along with antidepressant medicines, apomorphine, anti-migraine medicines, painkillers, heart medicines, and antibiotics like linezolid. But, it is ideal to speak to your child's doctor before coming to any conclusion. So, narrate your child's complete medical history to your child's doctor and follow their advice strictly.
Q. In what conditions do I need to call my child's doctor right away?
Call your child's doctor immediately if your child develops symptoms of serotonin syndrome like irregular heartbeat, green-colored vomiting, inability to pass wind, pale skin and eyes, dark-colored urine, restlessness, and insomnia.
Q. My child is having a migraine and is on medication. Can I give Ondot Oral Solution along with it?
Avoid combining Ondot Oral Solution with such medicines because concomitant use of Ondot Oral Solution with medicines meant to treat depression or migraine results in serotonin syndrome. Consult your child's doctor before giving any medicine to your child.
Disclaimer:
Tata 1mg's sole intention is to ensure that its consumers get information that is expert-reviewed, accurate and trustworthy. However, the information contained herein should NOT be used as a substitute for the advice of a qualified physician. The information provided here is for informational purposes only. This may not cover everything about particular health conditions, lab tests, medicines, all possible side effects, drug interactions, warnings, alerts, etc. Please consult your doctor and discuss all your queries related to any disease or medicine. We intend to support, not replace, the doctor-patient relationship.
Manufacturer/Marketer address
A.O Bluebell Apartment ,B Wing ,204 Borhadewadi, Moshi, Pimpri Chinchwad, Pune - 412106
Country of origin: India

The list of available options shown with the same composition has been prepared upon the advice of registered medical practitioners, pharmacists affiliated with TATA 1MG. TATA 1MG does not promote any pharmaceutical product of any particular company, and all recommendations are based on the medical opinion, advisories from specialist medical and pharmaceutical professionals.
₹32
Inclusive of all taxes
30 ml in 1 bottle
Notify me
Available options
Available option
Same salt composition:
Ondansetron (2mg)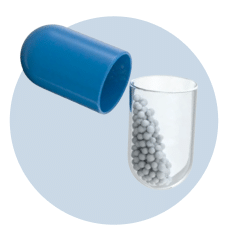 Same salt composition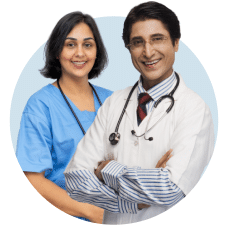 Verified by doctors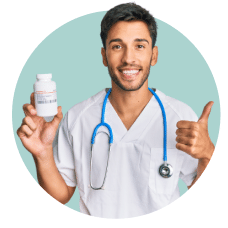 Popularly bought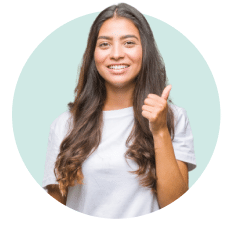 Trusted quality
Why buy these from 1mg?