---
Product introduction
Etopa 50mg Capsule is used to treat different cancers of lung, and testicles. It is also sometimes used to treat some other kinds of cancer in both men and women. It can be used on its own, or sometimes given together with certain other medicines as part of combination chemotherapy.

Etopa 50mg Capsule should be taken on an empty stomach, but take it at the same time to get the most benefit. It should be taken as your doctor's advice. The dose and how often you take it depends on what you are taking it for. Your doctor will decide how much you need to improve your symptoms. Swallow the tablets whole with a drink of water. You should take this medicine for as long as it is prescribed for you. It can lower your immunity, hence maintain distance from people suffering from cold and any other infection.

The most common side effect of this medicine includes low blood platelets, vomiting, nausea, hair loss, and anemia (low number of red blood cells). If these bother you or appear serious, let your doctor know. There may be ways of reducing or preventing them. It is important to use effective contraception to avoid getting pregnant or fathering a child during treatment.

Before taking this medicine, let your doctor know if you have liver or kidney disease, or if have been on radiation therapy. Your doctor should also know about all other medicines you are taking as many of these may make this medicine less effective or change the way it works. Tell your doctor if you are pregnant or breastfeeding. Your doctor may check you for blood cells and liver functioning while taking this medicine.
---
Uses of Etopa Capsule
Benefits of Etopa Capsule
In Small cell lung cancer
Small cell lung cancer is a fast-growing type of lung cancer commonly caused by smoking that starts with small tumors in the lungs but eventually spreads to the other parts of the body as well. Etopa 50mg Capsule helps treat such types of cancer and may be given alone or in combination with other medicines. It is a potent and very toxic medicine and you should discuss the risks and benefits with your doctor. You should avoid drinking alcohol while having this treatment and drink plenty of water to stay hydrated.
In Testicular cancer
Testicular cancer is the cancer in the male organs called testicles, that make male hormones and sperm. The testicles are located inside a loose bag of skin (scrotum) underneath the penis. Etopa 50mg Capsule kills or stops the growth of cancer cells and also prevents the multiplication of cancer cells in men. It is given as an injection by a doctor or nurse and should not be self-administered.
---
Side effects of Etopa Capsule
Most side effects do not require any medical attention and disappear as your body adjusts to the medicine. Consult your doctor if they persist or if you're worried about them
Common side effects of Etopa
Anemia (low number of red blood cells)
Decreased blood cells (red cells, white cells, and platelets)
Decreased white blood cell count
Diarrhea
Hair loss
Liver damage
Low blood platelets
Nausea
Rash
Stomatitis (Inflammation of the mouth)
Vomiting
---
How to use Etopa Capsule
Take this medicine in the dose and duration as advised by your doctor. Etopa 50mg Capsule is to be taken empty stomach.
---
How Etopa Capsule works
Etopa 50mg Capsule is an anti-cancer medication. It works by suppressing the activity of an enzyme (topoisomerase II) involved in DNA multiplication of the cancer cells. This slows the growth of cancer cells and eventually kills them.
---
Safety advice
Alcohol
CONSULT YOUR DOCTOR
It is not known whether it is safe to consume alcohol with Etopa 50mg Capsule. Please consult your doctor.
Pregnancy
CONSULT YOUR DOCTOR
Etopa 50mg Capsule is unsafe to use during pregnancy as there is definite evidence of risk to the developing baby. However, the doctor may rarely prescribe it in some life-threatening situations if the benefits are more than the potential risks. Please consult your doctor.
Etopa 50mg Capsule is unsafe to use during breastfeeding. Data suggests that the drug may cause toxicity to the baby.
Etopa 50mg Capsule does not usually affect your ability to drive.
Etopa 50mg Capsule should be used with caution in patients with kidney disease. Dose adjustment of Etopa 50mg Capsule may be needed. Please consult your doctor.
Use of Etopa 50mg Capsule is not recommended in patients with end-stage kidney disease.
Etopa 50mg Capsule should be used with caution in patients with liver disease. Dose adjustment of Etopa 50mg Capsule may be needed. Please consult your doctor.
Use of Etopa 50mg Capsule is not recommended in patients with severe liver disease.
---
All substitutes
For informational purposes only. Consult a doctor before taking any medicines.
Etopa 50mg Capsule
₹56.0/Capsule
---
Quick tips
Etopa 50mg Capsule should be taken on an empty stomach.
Do not skip any dose and complete the course as suggested by your doctor.
Use an effective method of birth control to avoid pregnancy while taking this medication.
Your doctor may get regular blood tests done to monitor your electrolyte levels, liver function, blood cell count in your blood.

Let your doctor know if you notice a skin rash, shortness of breath, difficulty breathing and swelling of the tongue.
---
Fact Box
Chemical Class
Podophyllotoxins Derivative
Therapeutic Class
ANTI NEOPLASTICS
Action Class
Alkaloids-cytotoxic agents
---
Interaction with drugs
Taking Etopa with any of the following medicines can modify the effect of either of them and cause some undesirable side effects
---
Patient concerns
What is the purpose of Chemotherepy given at the time of radiotherapy in ca lung small cell carcinoma
Dr. Vijay Sharnangat
Medical Oncology and Hematology
This is given to enhance the therapeutic effect of radiation therapy which is curative for small cell lung cancer.
I seem to have lung cancer , becoz all the symptoms are same as lung cancer. I test my blood, they suggests me that it is highly probable to lung cancer. Sir what can i do now. This is in preliminary stage
Dr. Sanjay Singh Rai
Medical Oncology and Hematology
Do you think that lung cancer is diagnosed from blood
---
Related products
Disclaimer:
Tata 1mg's sole intention is to ensure that its consumers get information that is expert-reviewed, accurate and trustworthy. However, the information contained herein should NOT be used as a substitute for the advice of a qualified physician. The information provided here is for informational purposes only. This may not cover everything about particular health conditions, lab tests, medicines, all possible side effects, drug interactions, warnings, alerts, etc. Please consult your doctor and discuss all your queries related to any disease or medicine. We intend to support, not replace, the doctor-patient relationship.
References
Chabner BA, Bertino J, Cleary J, et al. Cytotoxic Agents. In: Brunton LL, Chabner BA, Knollmann BC, editors. Goodman & Gilman's: The Pharmacological Basis of Therapeutics. 12th ed. New York, New York: McGraw-Hill Medical; 2011. pp. 1715-16.

Briggs GG, Freeman RK, editors. A Reference Guide to Fetal and Neonatal Risk: Drugs in Pregnancy and Lactation. 10th ed. Philadelphia, PA: Wolters Kluwer Health; 2015. pp. 520-21.

Drugs and Lactation Database (LactMed) [Internet]. Bethesda (MD): National Library of Medicine (US); 2006. Etoposide. [Updated 2019 Jun 3]. [Accessed 18 Feb. 2020] (online) Available from:

Etoposide. Sanderson Road Uxbridge Middlesex: Bristol-Myers Squibb Pharmaceuticals; 1983 [revised Nov. 2017]. [Accessed 27 Mar. 2019] (online) Available from:
Manufacturer/Marketer address
Getwell Pharma, 474, Udyog Vihar, Phase-V, Gurgaon-122016, Haryana, India
Country of origin: India

The list of available options shown with the same composition has been prepared upon the advice of registered medical practitioners, pharmacists affiliated with TATA 1MG. TATA 1MG does not promote any pharmaceutical product of any particular company, and all recommendations are based on the medical opinion, advisories from specialist medical and pharmaceutical professionals.
₹448
Inclusive of all taxes
8 capsules in 1 strip
Notify me
Available options
Available options
Same salt composition:
Etoposide (50mg)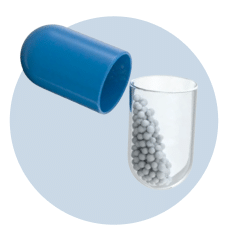 Same salt composition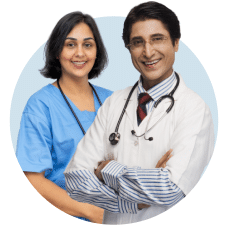 Verified by doctors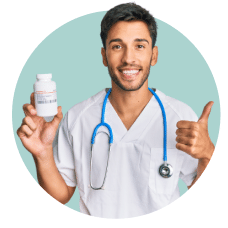 Popularly bought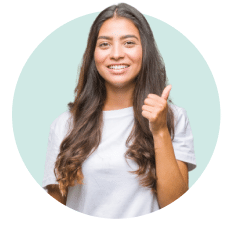 Trusted quality
Why buy these from 1mg?