CICLOHALE 200MG ROTACAP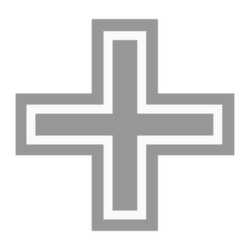 Cipla Ltd
Composition for CICLOHALE 200MG ROTACAP
Prescription Required
Primarily used for
Pregnancy
₹169
₹5.63/rotacap
30 rotacaps in 1 packet
Substitutes for CICLOHALE
No substitutes found for this medicine
Medicine Overview of CICLOHALE ROTACAP
Uses of CICLOHALE ROTACAP
Side effects of CICLOHALE ROTACAP
Common
Throat irritation, Hoarseness of voice, Cough.
How to use CICLOHALE ROTACAP
Rotacaps must not be swallowed. Check the label for directions before use. Place the capsule at the base of rotahaler, not in the mouthpiece. Twist the mouthpiece completely until your hear a click and breathe in deeply through the mouthpiece. Hold your breath for up to 10 seconds. If some powder remains in the rotahaler repeat the process.
How CICLOHALE ROTACAP works
Ciclohale 200mg rotacap is a corticosteroid. It acts by stopping the release of certain natural substances in the body that are responsible for inflammation.
In Depth Information on CICLOHALE ROTACAP
Expert advice for CICLOHALE ROTACAP
• Tell your doctor about any illness or infection you have had within the past several weeks. • Inform your doctor if you have tuberculosis, an infection of your mouth or throat, glaucoma or history of cataracts, herpes infection of eyes, a personal or family history of osteoporosis. • You must observe the growth of your child while using this medicine and inform your doctor if your child is not growing at normal rate. • Avoid contact with people who have chickenpox, shingles or measles infection.  • Seek medical advice if you develop unusual weight gain (particularly in face), muscle weakness, increased thirst or urination, confusion, unusual drowsiness, severe or persistent headache, anxiety, depression, irritability, or vision changes. • Tell your doctor if you are pregnant, planning to become pregnant or are breastfeeding.  • Patients allergic to Ciclesonide or any of its ingredients. should avoid it. • Patients with chicken pox or measles should not take ciclesonide.
Warnings
Special precautions for CICLOHALE 200MG ROTACAP
Alcohol
Interaction with alcohol is unknown. Please consult your doctor.
Pregnancy
WEIGH RISKS VS BENEFITS
Ciclohale 200mg rotacap may be unsafe to use during pregnancy.

Animal studies have shown adverse effects on the foetus, however, there are limited human studies. The benefits from use in pregnant women may be acceptable despite the risk. Please consult your doctor.
...
+more
Lactation
Unknown. Human and animal studies are not available. Please consult your doctor.
Driving
SAFE
There is no interaction between driving and consuming this drug. So dose alteration is not needed.
Kidney
SAFE
There is no interaction between renal impairment and consumi
ng this drug. So dose alteration is not needed.
...
+more
Liver
There is no data available. Please consult doctor before consuming the drug.
Patient Concerns
Frequently asked questions for CICLOHALE 200MG ROTACAP
Frequently asked questions for Ciclesonide
Q. Is ciclesonide safe?
Ciclesonide is safe if used at prescribed doses for the prescribed duration as advised by your doctor.