---
Product introduction
Ahabir Tablet is used in the treatment of cancer of the prostate gland. It may be also used to treat other conditions, as determined by the doctor. It is sometimes used with certain other medicines as part of combination chemotherapy.

Ahabir Tablet should not be taken on an empty stomach. Taking it with food may cause side effects. Your doctor will decide what dose is necessary and how often you need to take it. This will depend on what you are being treated for and may change from time to time. You should take it exactly as your doctor has advised. Taking it in the wrong way or taking too much can cause very serious side effects. It may take several weeks or months for you to see or feel the benefits but do not stop taking it unless your doctor tells you to.

The most common side effects of this medicine include vomiting, decreased potassium level in blood, edema (swelling), decreased white blood cell count, fatigue and increased liver enzymes. If these bother you or appear serious, let your doctor know. There may be ways of reducing or preventing them. Other than this, yellowing of skin, loss of appetite, shortness of breath, dark urine and nausea can happen, which indicate some liver problem. Your doctor might check you for liver function, blood pressure, and the level of potassium in your blood.

Before taking it, tell your doctor if have high blood pressure, heart problem, liver, or kidney problems or are taking any medicines to treat infections. Many other medicines can affect, or be affected by, this medicine so let your doctor know all medications you are using. This medicine is not recommended during pregnancy or while breastfeeding. It may harm your baby. The use of effective contraception by both males and females during treatment is important to avoid pregnancy. You may be asked for regular monitoring of blood glucose level while on treatment.
---
Uses of Ahabir Tablet
Benefits of Ahabir Tablet
In Prostate cancer
Prostate gland is a small walnut-sized gland that produces a fluid called seminal fluid that nourishes and transports sperms in males. The most common symptom of prostate cancer is difficulty with urination, but sometimes there are no symptoms at all. Ahabir Tablet decreases or stops the growth of cancer cells by decreasing the amount of testosterone (natural hormone in males) in men. This also relieves difficulty in passing urine and makes it easier for you to urinate.
---
Side effects of Ahabir Tablet
Most side effects do not require any medical attention and disappear as your body adjusts to the medicine. Consult your doctor if they persist or if you're worried about them
Common side effects of Ahabir
Edema (swelling)
Vomiting
Decreased potassium level in blood
Decreased white blood cell count
Fatigue
Increased liver enzymes
Anemia (low number of red blood cells)
Urinary tract infection
Diarrhea
High blood pressure
Cough
Hypercholesterolemia (high cholesterol)
Joint swelling
Increased levels of blood fat
Altered blood sugar level
---
How to use Ahabir Tablet
Take this medicine in the dose and duration as advised by your doctor. Swallow it as a whole. Do not chew, crush or break it. Ahabir Tablet is to be taken empty stomach.
---
How Ahabir Tablet works
Ahabir Tablet is an anticancer medication. It works by preventing androgen (male hormone) production in man. This is done by inhibiting an enzyme (CYP17) that is responsible for the production of androgen. This is how it slows down the growth of prostate cancer.
---
Safety advice
Alcohol
CONSULT YOUR DOCTOR
It is not known whether it is safe to consume alcohol with Ahabir Tablet. Please consult your doctor.
Ahabir Tablet is highly unsafe to use during pregnancy. Seek your doctor's advice as studies on pregnant women and animals have shown significant harmful effects to the developing baby.
Ahabir Tablet is unsafe to use during breastfeeding. Data suggests that the drug may cause toxicity to the baby.
Ahabir Tablet does not usually affect your ability to drive.
Ahabir Tablet is safe to use in patients with kidney disease. No dose adjustment of Ahabir Tablet is recommended.
Because of the limited information, cautious use of Ahabir Tablet is recommended in patients with severe kidney disease.
Ahabir Tablet should be used with caution in patients with liver disease. Dose adjustment of Ahabir Tablet may be needed. Please consult your doctor.
---
All substitutes
For informational purposes only. Consult a doctor before taking any medicines.
Ahabir Tablet
₹230.0/Tablet
---
Quick tips
Ahabir Tablet treats prostate cancer that has spread to other parts of the body.
It is usually taken with another medicine called prednisolone to reduce unwanted side effects.
It must be taken on an empty stomach. Don't eat any food for at least 2 hours before or 1 hour after your dose.
Always use effective birth control measures to prevent pregnancy while taking this medicine.
Your doctor may regularly monitor your liver function, blood pressure, and the level of potassium in your blood while you are having treatment with this medicine.
---
Fact Box
Chemical Class
Androstene Derivative
Therapeutic Class
ANTI NEOPLASTICS
Action Class
Anticancer-others
---
Patient concerns
I have problem of frequent urination at night. My father had same at his time.Doctor told me that I am having BPH.Also I went through PSA whose result is 1.8 increased prostate gland size is 40 which came in ultrasound report .When doctor did some test by inserting his finger in my rectal area I felt abnormal pain.doctor asked me to go for a culture test so as to check which can be the best medicine for BPH for me. Kindly suggest if it can be something else like prostate cancer.
Dr. Vijay Sharnangat
Medical Oncology and Hematology
May not be prostate cancer, it is only begnin enlargement of prostate.
Do i have prostrate cancer. Married but now having difficulty in having relation with wife. Penis not hard in the morning. Having problem with self spontaneous erection. Please help. God Bless.
Dr. Sanjay Singh Rai
Medical Oncology and Hematology
Not a symptom of prostate cancer
---
User feedback
What are you using Ahabir Tablet for?
*Prostate cancer
How much was the improvement?
What were the side-effects while using Ahabir Tablet?
*Edema (swelling), Decreased potassium level in blood, No Side Effect
How do you take Ahabir Tablet?
*With or without food
Please rate Ahabir Tablet on price
---
FAQs
Q. Can Ahabir Tablet cure prostate cancer?
Ahabir Tablet does not cure cancer but helps in prolonging and improving the life of the patient. Moreover, when prostate cancer is treated with Ahabir Tablet then the frequency of fractures is relatively less. Similarly, the increase in pain is less common with Ahabir Tablet.
Q. Is Ahabir Tablet a chemotherapy drug?
Ahabir Tablet is a hormonal treatment not a chemotherapy drug. It is used to treat prostate cancer in adult men that has spread to other parts of the body. Ahabir Tablet stops your body from making testosterone. This can slow down the growth of prostate cancer.
Q. Why do I need to take prednisolone with Ahabir Tablet?
Your doctor will always prescribe prednisolone with Ahabir Tablet. Taking these two medicines together lowers the risk of getting high blood pressure, fluid retention (having too much water in your body), or having reduced levels of potassium in your blood, which can occur due to Ahabir Tablet.
Q. Does Ahabir Tablet affect liver?
Ahabir Tablet can cause severe liver problems. In very rare cases, Ahabir Tablet may even cause failure of the liver to function (called acute liver failure), which can even lead to death. Tell your doctor if you experience yellowing of the skin or eyes, darkening of the urine, or severe nausea or vomiting, as these could be signs or symptoms of liver problems.
Q. How frequently should the liver investigations be done?
Liver enzymes should be measured prior to starting the treatment, every two weeks for the first three months into the treatment, and monthly thereafter. If you develop clinical symptoms or signs suggestive of liver toxicity, liver enzymes should be measured immediately. If the liver enzyme levels are increased beyond certain levels, your doctor may temporarily discontinue the treatment with Ahabir Tablet.
Q. How to take Ahabir Tablet?
Ahabir Tablet should be taken on an empty stomach with water 1 hour before eating or at least 2 hours after eating. Taking it with food may cause increased and variable levels of Ahabir Tablet in your blood which can be harmful. Remember not to crush or chew the tablet.
Related ayurvedic ingredients
Disclaimer:
Tata 1mg's sole intention is to ensure that its consumers get information that is expert-reviewed, accurate and trustworthy. However, the information contained herein should NOT be used as a substitute for the advice of a qualified physician. The information provided here is for informational purposes only. This may not cover everything about particular health conditions, lab tests, medicines, all possible side effects, drug interactions, warnings, alerts, etc. Please consult your doctor and discuss all your queries related to any disease or medicine. We intend to support, not replace, the doctor-patient relationship.
References
Briggs GG, Freeman RK, editors. A Reference Guide to Fetal and Neonatal Risk: Drugs in Pregnancy and Lactation. 10th ed. Philadelphia, PA: Wolters Kluwer Health; 2015. pp. 4-5.

Abiraterone acetate. High Wycombe, Buckinghamshire: Janssen-Cilag Ltd.; 2017. [Accessed 26 Mar. 2019] (online) Available from:

Abiraterone Acetate. Patheon Inc.: Mississauga, Canada; 2011 [revised May 2016]. [Accessed 26 Mar. 2019] (online) Available from:

Central Drugs Standard Control Organisation (CDSCO). [Accessed 27 Mar. 2019] (online) Available from:
Manufacturer
Address:
7-2-A2, Hetero Corporate, Industrial Estates, Sanath Nagar, Hyderabad – 500 018. Telangana, INDIA
Country of origin: India

The list of available options shown with the same composition has been prepared upon the advice of registered medical practitioners, pharmacists affiliated with TATA 1MG. TATA 1MG does not promote any pharmaceutical product of any particular company, and all recommendations are based on the medical opinion, advisories from specialist medical and pharmaceutical professionals.
₹27600
Inclusive of all taxes
120 tablets in 1 bottle
Notify me
Available options
Available options
Same salt composition:
Abiraterone Acetate (250mg)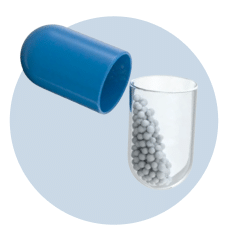 Same salt composition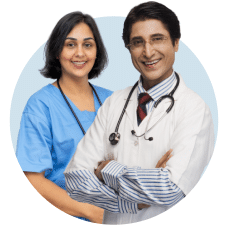 Verified by doctors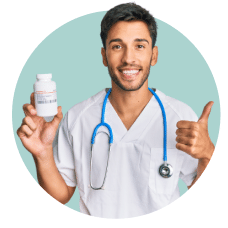 Popularly bought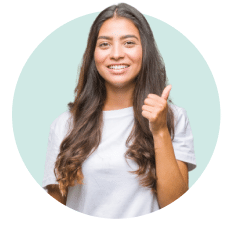 Trusted quality
Why buy these from 1mg?