---
Product introduction
Acfree Gel is a medication used in the treatment of mild to moderate acne. It prevents the formation of small pimples, blackheads and whiteheads on the skin. It reduces excessive oil production of the skin and reduces inflammation or cleans the blocked pores.

Acfree Gel is for external use only. You should always use it exactly as your doctor has told you. The affected area should be clean and dry before application. You must wash your hands thoroughly before and after applying this medicine. This medicine should be used regularly to get the most benefit from it. Do not use more than you need as it will not clear your condition faster and some side effects may be increased. If your condition goes on for longer than four weeks or gets worse at any time, let your doctor know. You can help this medicine work better by keeping the affected areas clean.

Common side effects include itching, skin redness, dry skin, skin burn, and skin peeling at the site of application. Most of these are temporary and usually resolve with time. Please consult your doctor if these side effects persist for a longer duration. Avoid direct contact of the cream or ointment with your eyes. In case of direct contact, wash your eyes with water and seek immediate medical attention.

Avoid sun exposure and cover the treated areas with clothing or use a sunscreen before stepping out in the sun. It is advised not to have any cosmetic procedures during the treatment. Before taking this medicine, you should tell your doctor if you are pregnant, planning pregnancy or breastfeeding as it may lead to birth defects.
---
Uses of Acfree Gel
Benefits of Acfree Gel
In Acne
Acfree Gel helps treat acne (commonly called pimples) by reducing the production of excessive oil in the skin that causes acne. It usually takes a few weeks to have a noticeable effect so keep using it even if it appears not to be working. Sometimes acne may get worse before it gets better, however, with proper use, your skin will get clearer. The earlier you start using it, the less likely you are to get scars. This medicine will help improve your mood and uplift your confidence as your skin becomes acne free.
---
Side effects of Acfree Gel
Most side effects do not require any medical attention and disappear as your body adjusts to the medicine. Consult your doctor if they persist or if you're worried about them
Common side effects of Acfree
Erythema (skin redness)
Dry skin
Skin peeling
Skin burn
Itching
---
How to use Acfree Gel
This medicine is for external use only. Use it in the dose and duration as advised by your doctor. Check the label for directions before use. Clean and dry the affected area and apply the gel. Wash your hands after applying, unless hands are the affected area.
---
How Acfree Gel works
Acfree Gel is a form of vitamin A which treats acne (pimples). It works by preventing accumulation of the sebum (skin's natural oil) which unblocks the pores and allows natural exfoliation of the outer layers of skin.
---
Safety advice
No interaction found/established
Pregnancy
CONSULT YOUR DOCTOR
Acfree Gel may be unsafe to use during pregnancy. Although there are limited studies in humans, animal studies have shown harmful effects on the developing baby. Your doctor will weigh the benefits and any potential risks before prescribing it to you. Please consult your doctor.
Breast feeding
SAFE IF PRESCRIBED
Acfree Gel is probably safe to use during breastfeeding. Limited human data suggests that the drug does not represent any significant risk to the baby.
No interaction found/established
No interaction found/established
No interaction found/established
---
All substitutes
For informational purposes only. Consult a doctor before taking any medicines.
---
Quick tips
Acfree Gel helps treat mild to moderate acne.
Apply it to the affected area once a day at bedtime.
Avoid exposure to strong sunlight and artificial UV light. Use of sunscreen products (non-comedogenic) and protective clothing over the treated area is recommended.
Avoid getting it in your eyes or mouth. If this happens, rinse with water immediately.
Do not apply to broken, sunburnt or sensitive areas of skin. Inform your doctor if you notice unusual dryness, redness and peeling of the skin.
Avoid getting any cosmetic procedures done without consulting your doctor first.
Do not use Acfree Gel if you are pregnant or planning pregnancy.
---
Fact Box
Action Class
Retinoids- Third generation
---
Patient concerns
Please suggest better treatment for acne and piles
For acne-use Nadoxin gel at night over acne For piles-pls visit near general surgeon
hello ma, im suffering from severe acne im under medication from last two months, im taking resoten capsules and aapplying tretinoin cream at night, but still my acne are comming vigorously what will i do please tell
Few acne can come
---
User feedback
What are you using Acfree Gel for?
How much was the improvement?
What were the side-effects while using Acfree Gel?
*No Side Effect
How do you take Acfree Gel?
*With or without food
Please rate Acfree Gel on price
---
FAQs
Q. Is Acfree Gel safe to be used in pregnancy?
No, Acfree Gel should not be used during pregnancy. However, if during the treatment you became pregnant, discontinue the medicine immediately and consult your doctor. Do not plan a pregnancy while using Acfree Gel.
Q. Is it safe to undergo cosmetic procedures while using Acfree Gel?
It is advisable not to undergo cosmetic procedures while using Acfree Gel. As cosmetic products with an abrasive, drying, or peeling action may cause an increased irritant effect. Consult your doctor if you are not sure.
Q. Is it normal to have a burning sensation after applying Acfree Gel?
Yes, it is common to experience burning sensation with the use of Acfree Gel. You may also experience redness, drying, and scaling during the first 4 weeks of treatment which usually lessen with continued use of Acfree Gel. Inform your doctor if the side effects bother you or do not improve.
Q. How long does it take to see results from Acfree Gel?
You may start noticing an improvement after two weeks of therapy, but a minimum of eight weeks are required to notice consistent beneficial effects.
Q. How does Acfree Gel help acne?
Acfree Gel has anti-inflammatory action which reduces soreness and irritation. It is used for the treatment of acne of the face, chest, or back and may also help in reducing blackheads, and whiteheads. It helps in the treatment of abnormal skin processes associated with acne.
Q. Can I use moisturiser after Acfree Gel?
Moisturizers may be used, if necessary; however, products containing alpha hydroxy or glycolic acids should be avoided.
Q. How should Acfree Gel be applied?
Acfree Gel should be applied at night before going to bed or should be used as directed by your doctor. Clean the affected area with water and make sure it is dry before applying Acfree Gel. Take a small amount onto your fingertips and spread a thin layer over the entire face and any other affected areas. It is important to clean your hands after applying Acfree Gel.
Q. What precautions do I need to follow while using Acfree Gel?
You need to be cautious while applying Acfree Gel. Avoid contact with the eyes, lips, angles of the nose, and inside of the mouth. This medication should not be applied to cuts, abrasions, inflamed or reddened skin, and sunburned skin. Wax epilation should not be performed on treated skin, as it may cause skin erosions.
Q. What should I avoid while using Acfree Gel?
Acfree Gel makes skin sensitive, so you should avoid spending time in sunlight. If you have to be in sunlight, you should wear sunscreen and wear a hat and clothes that cover the areas treated with Acfree Gel. You should avoid weather extremes such as wind and cold, as this may cause irritation to your skin. Some skin products, such as harsh soaps, astringents, cosmetics that have strong skin drying effects, should be avoided. In addition, products containing high levels of alcohol should be avoided, as they may further dry or irritate your skin.
Q. Can I use other acne products with Acfree Gel?
Yes, you may use Acfree Gel with other acne products such as benzoyl peroxide, erythromycin, and clindamycin when these products are applied in the morning. Acfree Gel should be applied at night when it is being used with other acne treatment products.
Related ayurvedic ingredients
Disclaimer:
Tata 1mg's sole intention is to ensure that its consumers get information that is expert-reviewed, accurate and trustworthy. However, the information contained herein should NOT be used as a substitute for the advice of a qualified physician. The information provided here is for informational purposes only. This may not cover everything about particular health conditions, lab tests, medicines, all possible side effects, drug interactions, warnings, alerts, etc. Please consult your doctor and discuss all your queries related to any disease or medicine. We intend to support, not replace, the doctor-patient relationship.
References
Robertson DB, Maibach HI. Dermatologic Pharmacology. In: Katzung BG, Masters SB, Trevor AJ, editors. Basic and Clinical Pharmacology. 11th ed. New Delhi, India: Tata McGraw Hill Education Private Limited; 2009. p. 1056.

Burkhart C, Morrell D, Goldsmith L. Dermatological Pharmacology. In: Brunton LL, Chabner BA, Knollmann BC, editors. Goodman & Gilman's: The Pharmacological Basis of Therapeutics. 12th ed. New York, New York: McGraw-Hill Medical; 2011. p. 1810.

Sardana K, Madan A. How to Treat Acne. Sardana K, editor. In: Clinical Approach to Acne Vulgaris. 1st ed. New Delhi: CBS Publishers & Distributors Pvt. Ltd.; 2015. pp. 36-37.

Briggs GG, Freeman RK, editors. A Reference Guide to Fetal and Neonatal Risk: Drugs in Pregnancy and Lactation. 10th ed. Philadelphia, PA: Wolters Kluwer Health; 2015. pp. 24-25.

Adapalene. Watford, Hertfordshire: Galderma (U.K) Ltd.; 1998 [revised May 2018]. [Accessed 29 Jan. 2019] (online) Available from:

Adapalene. Quebec, Canada: Galderma Production Canada Inc.; 2007. [Accessed 03 Apr. 2019] (online) Available from:

Central Drugs Standard Control Organisation (CDSCO). [Accessed 03 Apr. 2019] (online) Available from:
Manufacturer/Marketer address
IGC PH I Sidco, Sambha Jammu, Samba - 184121
Country of origin: India

The list of available options shown with the same composition has been prepared upon the advice of registered medical practitioners, pharmacists affiliated with TATA 1MG. TATA 1MG does not promote any pharmaceutical product of any particular company, and all recommendations are based on the medical opinion, advisories from specialist medical and pharmaceutical professionals.
₹69
Inclusive of all taxes
15 gm in 1 tube
Notify me
Available substitutes
Available substitutes
Same salt composition:
Adapalene (0.1% w/w)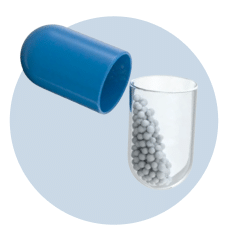 Same salt composition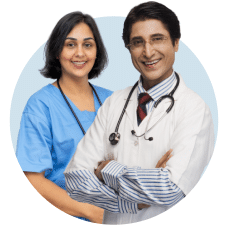 Verified by doctors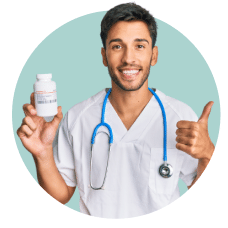 Popularly bought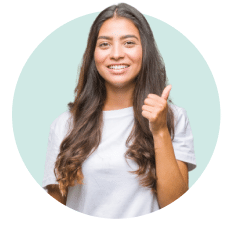 Trusted quality
Why buy substitutes from 1mg?