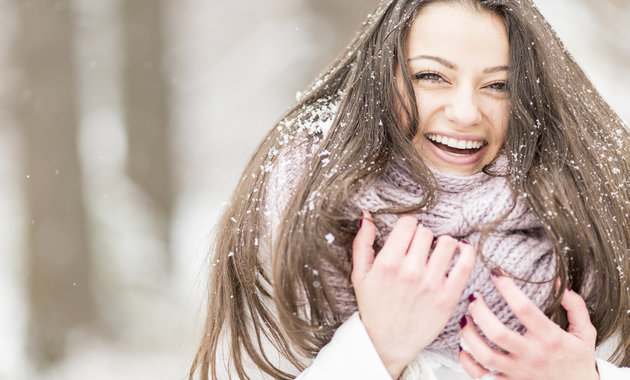 While all my friends and family would wait for winters to set in for several reasons…be it the festivities, glowing skin, or the winter break, I was the only one who would loathe the coming of this season. The reason for this was "The never ending hair fall"-Narrated Rani! Surprisingly this is true not just for her but for many others. Winters is a season when one happens to eat the most and yet struggle to fight dryness, illness, winter blues and of course hair fall. However, Rani adopted a hair loss treatment regime that not only got back their dense locks but also paved the way for a healthier mane.
Rani narrates how only by bringing in six major changes in her life, she effectively fought hair fall better each winter thereafter.
-Eat Healthy, If You Want your Locks to Look Healthy
Your skin and hair are a reflection of the kind of food you eat. This is not only what your mom consistently tells you but is also something that all nutritionists talk about. Considering that one must include all the major food components (proteins, vitamins, carbohydrates and fats) in the adequate amount to their meals, make sure you plan your meals wisely. Add healthy foods such as nuts and seeds like walnuts, almonds, chia seeds, rich in omega-3 fatty acids, proteins, essential fatty acids, vitamins such as biotin, minerals and other nutrients. Add greens and fruits to your diet such as broccoli, peas, spinach, cabbage and fruits such as apples, bananas, kiwi and oranges.
-Dietary restrictions? And are you missing some of the essential nutrients?
Well if you are one of those who is either a vegan or a vegetarian or has dietary inhibitions, do not worry. The best way to not let your body be deprived of any sort of nutrients is by taking a well-balanced diet. However, if that is not possible, you can add nutritional supplements to your daily diet. Good nutritional supplements can serve as the perfect source of both essential and non-essential amino acids, vitamins and minerals that act as cofactors for hair growth. So, in case you are running low on any of these vitals make sure you get yourself nutritional supplements.
-Clean, Moisturize and Condition Your Locks
A dry scalp does not suggest you to not take a head bath regularly. In fact, it becomes all the more important to make sure that your scalp is clean. This winter, make sure you get yourself a shampoo that comprises of ingredients that not only clean the scalp but also strengthen the hair follicles. Try some novel formulations of hair serums that are a mixture of peptides (such as procapil), melatonin, adenosine, coccocin, and vitamins such as vitamin B5, B6 and B8. These together help to increase the microcirculation in the scalp thereby adding strength and vitality to the hair strand. Hair serums also strengthen the hair follicle by increasing the supporting proteins (laminin and collagen) content in the hair roots.
-Hydration Is The Key
Water is the most important component of the human body and therefore we must keep our body hydrated. A well hydrated body would support healthy hair and skin both. Ideally, one must drink at least 7-8 glasses of water throughout the day. It would not only help you with a glowing skin but would also promote your hair health as it aids the overall circulation of the minerals and vitamins in the body.
-Rise! And Move Your Body
Are you a 9-5 working person and complain of hair fall? Well, you need to get moving then. Recent surveys have suggested that physical activity has a very essential role to play in the overall health of the person (which includes hair health). Unless you involve yourself in sports or other physical activities, you can never have a good enough blood circulation. So, make sure this winter you choose something to get started with.
-Let Stress Go Away!
Healthy hair comes with a stress free life for sure. With stress you are just increasing the chances of losing them much earlier than you would actually have! So practice meditation or other forms of relaxation techniques and keep stress away to limit the chance of stress triggered hair loss.
So, do not fear the coming of winter; instead fasten your belts and just like Rani, welcome it with open arms. With the right sort of changes in your day to day life, you can keep the worry of hair loss away!!
Need to consult a Dermatologist? Now consult Specialist Doctors for free on 1mg