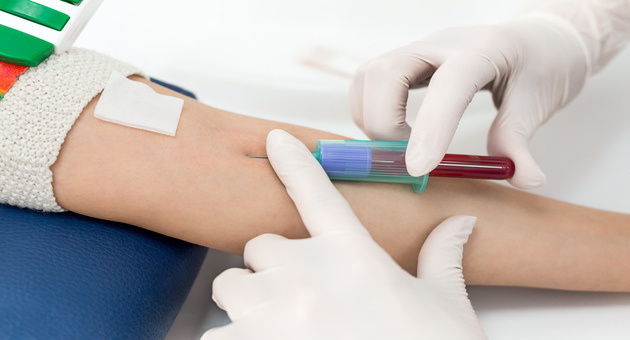 Regular health checkups help in the timely detection, prevention, and treatment of various diseases. For an accurate diagnosis of an underlying health condition, you may be advised by your doctor to get a blood test done. For many of you, getting a test done can cause a lot of anxiety and nervousness. Here are a few things that you should keep in mind while preparing for a blood test.
Preparing for a blood test
-Make sure you follow the precautions which are advised to you by the health care professional.
-Some tests may require you to fast for 8 to 12 hours which means you should avoid eating or drinking anything except water for up to 12 hours.
-As in normal day to day life, it is important to stay hydrated. Drinking water before the blood test shall help the easy flow of blood from the veins and make sample collection easier and less painful.
-Continue to take your medicines on regular basis, unless advised otherwise by your doctor.
Get Comprehensive Health Check-up Done At 1mg NOW!
During the blood sample collection
-A blood test usually involves taking a blood sample from a blood vessel in your arm. It usually takes 10 to 15 minutes for the entire process of blood collection.
-A person who collects your blood is called a phlebotomist.
-When the phlebotomist comes to take your blood sample, make sure he/she sanitises his/her hands and wears gloves.
-The phlebotomist will tie an elastic band ( tourniquet)  around your upper arm and start looking for the right vein
-He/she will wipe the area around the arm with an antiseptic to disinfect. Following which he/she shall ask you to make a fist, insert a needle into the vein and draw blood into the tubes.
-The tubes are then labelled with your name and other details. Please check the spelling of your name and other details to avoid any confusion later.
-At times, certain veins are difficult to locate and it is trickier to draw blood from them. In order to locate them, the phlebotomist may tighten the tourniquet and try locating the vein.
After the sample collection
-After the blood is drawn, your phlebotomist will remove the needle, hold a gauze piece against the sample collection site and ask you to apply pressure.
-Sometimes, even with these precautions, bruising and swelling around the puncture site may occur. Do not panic it shall go away in a few days' time.
Getting your results
-The sample collected is sent to the lab and is processed.
-The time for report delivery depends upon the test performed.
-You shall get a basic interpretation of report via mail.
-In case your test reports fall out of normal range and are making you too anxious, consult your doctor. He/she may change your medications and advise relevant lifestyle changes to avoid any complications in the future.
You can get your blood tests done at affordable prices and within the comfort of your homes through 1mg.