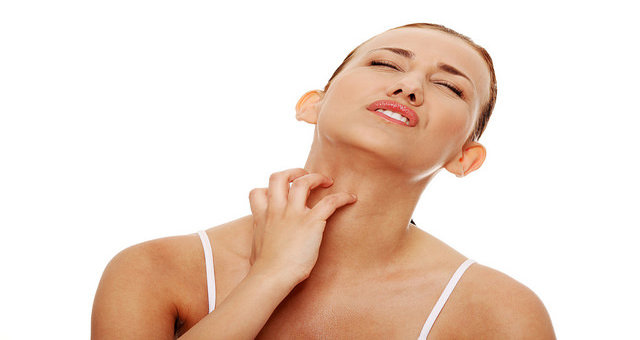 Acne or pimples is an inflammatory skin disease of sebaceous (oil) glands consisting of blemishes that can occur on your face, neck, chest, shoulder and back. It can be a very distressing and troublesome skin problem that teenagers and even adults face. The factors contributing to development of acne are hormonal changes, bacterial infection, certain medications and genetics.
Acne can appear as
Whiteheads: which are round white blemishes that form when hair follicles become clogged.
Blackheads: which are round, dark blemishes that form when white heads reach the skin's surface and touch air.
Pustules: the classical pimples which are inflamed skin glands clogged with pus.
Cysts: when pimples filled with pus break penetrate deeper within the skin.
 SO, WHY HOMEOPATHY?
Homeopathic medicines have shown a good response in treating acne and in preventing it from recurring. These medicines work by stimulating body's own healing process and enhance body's self-recovering capacity. Homeopathy treats the disease at the root level without suppressing the disease and restores the deviated immunity back to normal.
Up to 15% Off on all Homeopathy Skin care products + Extra 10% Off using coupon: HEALTH10
 Here are some effective homeopathic medicines that you can use:
1 . Sulphur 30C: Sulphur covers nearly all types of acne small, big, pustular or cystic. So in many cases it can be the first choice. Dosage would be 2 times a day till symptoms disappear.
2 . Pulsatilla 30C: It is indicated for young girls suffering from acne with menstrual difficulties. The dosage would be twice a day for a week.
3 . Hepar sulpur 30C: It is very effective in people with acne along with pus or in cystic form. The dosage is three times a day till symptoms disappear.
4 . Kali Bromatum 200C: Effective in itchy pimples on the face, chest and shoulder, blackheads, pustules with a depressed center with burning pain. It also helps in removal of scars left after cure of acne. Dosage would be once in 15 days for about two months.
THINGS TO REMEMBER
-Wash your face 2 to 3 times in a day by using lukewarm water.
-Don't scrub hard when washing acne-affected skin because excess scrubbing may worse your acne condition.
-Don't touch the acne again and again to push out the pus as it may cause more infection of the skin.
-Always use a clean towel or cloth to wipe your face.
-It is important to consult a homeopathic consultant before you start any of these medications. He/she will analyse your skin condition and decide which medicines suit you the best.
People are also Reading:
Things You Should Know About Homeopathy
How To Get Rid Of Pimples Naturally