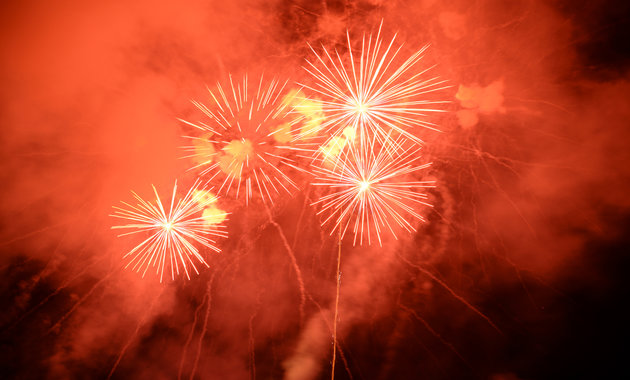 During Diwali, the preparations for the festival of lights is always in a full swing. The sky wears the most spectacular hue at the night when bright crackers of different colors spread out over the horizon. Lights and colorful rangoli (colored patterns) beautify the courtyards while children wear their best dresses and burn crackers. However, we need to exercise better caution during Diwali for the benefit of our children and older citizens suffering from respiratory allergies. Here's listing down some common tips to fight respiratory allergies this Diwali.
Next Day Delivery Of Anti-pollution Masks In Delhi NCR. Order NOW!
WAYS TO COPE WITH RESPIRATORY ALLERGIES
Respiratory allergies like asthma and rhinitis tend to worsen around Diwali. Symptoms include itching in the eyes and nose, sneezing, congested nose, runny nose, watering, irritable airways, cough and shortness of breath. Here are ways to manage respiratory allergies around Diwali:
1.  Avoid Cleaning
It may be hard to resist cleaning right after Diwali, but the dust triggers bronchitis and other respiratory problems. Hence people who suffer from respiratory problems and kids should stay away from cleaning processes
2. Keep A Handkerchief Nearby
Always keep a handkerchief nearby. It helps a lot in keeping the smoke away. If you go out, wear a respirator or anti-pollution mask without fail.
3. Use Masks
Wear masks throughout the time you are outside and also advise children accordingly. An N95 anti-pollution mask is an approved particulate respirator mask that covers the nose and mouth can help. It not only filters out particulate pollutants but also helps you to breathe cleaners air.
Protect yourself with Respirator Masks. Buy now!!
4. Stay Hydrated
Increasing the intake of water, or other fluids will also help you in case you suffer from post nasal drip due to respiratory allergies. Hot fluids like tea, soup or broth bring the added advantage of steam with them.
5. Spend More Time Indoors
An allergic cough and breathing problems in children can be averted by spending the evening time indoors. Explore the goodness of home-made healthy sweets with friends and family and make your indoor stay enjoyable!
6. Keep Medicines Handy
The best way to fight any untoward incident is to prepare for it beforehand. Keep your allergy kit ready with the required medicines, inhalers and nebulizers in case you have a family member with the respiratory illness.
7. Shut Doors And Windows
It is a good practice to keep doors and windows shut. Keeping indoor air free from pollutants will help ease nasal symptoms during allergies. The polluted air will make it increasingly difficult for the little children and older people to breathe during the night.
8. Consult Your Doctor
If you develop symptoms like a persistent cough, running nose, headache, consult a doctor. People with asthma can increase their medication and should immediately consult their doctor if the symptoms worsen.
**Consult India's best doctors here**
Light is the essence of Diwali. Let us celebrate this festival with lights and try to keep away from noise and pollution and make Diwali safe for every individual. Happy Diwali!
Recommended Reads:
Air Pollution: 13 FAQs On Anti-pollution Masks Answered
Are You Using The Right Anti-Pollution Mask?