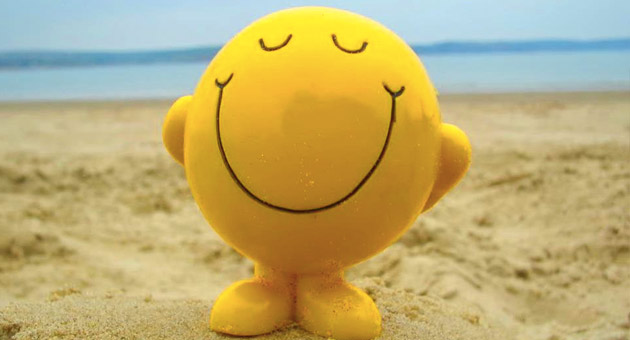 By Dr. Khoobsurat Najma
There is an old saying : "Laughter is the best medicine". And now, science has proven beyond doubt that staying happy can make you live a healthier and a longer life. Here are some simple lifestyle tips that you could follow to stay away from stress and stay happier and healthier:
1 . Wake Up with a Positive Thought
Make your daily waking up a spiritual experience. Let the morning sunshine make its way into your room. Don't rush out of your bed in a hurry. Every morning, when you open your eyes, wake with your version of this statement "My purpose today is to ……… today"
2 . Spend Time with Yourself
Take a 15-30 minute walk daily. And while you walk, make sure to smile. Practice the art of sitting in silence every day for 10 minutes. Take out time for meditation and prayers. They provide us with a daily fuel to get charged up for the day.
3 . Live Each Day to its Fullest
Live each day with 3 "E"s: Energy, Enthusiasm and Empathy. Play more outdoor games, read more books and disconnect from the virtual world. Dream of a better world and a better you.
4 . Make the Right Food Choices
Remember, you are what you eat. Eat more of those foods that are grown in fields and less of those foods that are manufactured and processed. Do not skip your meals and drink plenty of water to cleanse your system.
5 . Spread Happiness
The golden rule of happiness is that "the more you make others happy: the happier you will be". Try to make at least 3 people smile every day. Make sure you have a hearty laugh, and smile more.
—–
People are also reading :
—–
6 . Declutter
Keep your surroundings clutter free. Clear clutter from your room, your wardrobe, your car and your desk. This will make way for positive flow of energy into your life.
7 . Introspect
Remember that life is a constant learning process. The problems that you face right now will eventually help you emerge stronger and with a lesson learnt for life.
8 . Learn to Let Go
Be more forgiving.  Everyone around you is facing challenges just like you. Do not let hatred consume you. Let go of negative people and stay away from negative situations. Do not compare your life with others. You have no idea what they have been through.
9 . Show Love
The thing about love is that it needs to be shown. Show your loved ones more love. Pamper your parents and grandparents with small gestures. You will feel very happy and content. Take out time for your friends and family.
10 . Embrace Criticism
You do not have to win every argument. Lean to "agree to disagree". Do not be disturbed by what others might think of you. What others think of you is none of your business; you have no control over it. But what you can control is how you respond to it.
11 . Sleep with Gratitude
Sleep on time. If you fear missing your favorite late night shows, record them and watch them later. Before you go to bed, remind yourself what you are grateful for and what you liked doing the most during the day.
Life is too short to be taking everything seriously. Tell yourself that "The best is yet to come". Always hope for a better tomorrow. Laugh when you can, apologize when you should and let go of things that you cannot change! Stay happy, stay healthy.