---
Product introduction
Thaloda 100mg Capsule is used in the treatment of multiple myeloma and lepra reaction. This medicine belongs to a group of medicines which affect how your immune system works.

Thaloda 100mg Capsule should be taken on empty stomach, but try to have it at the same time every day to get the most benefits. Your doctor will decide what dose is necessary and how often you need to take it. This will depend on what you are being treated for and may change from time to time. You should take it exactly as your doctor has advised. Taking it in the wrong way or taking too much can cause very serious side effects. It may take several weeks or months for you to see or feel the benefits but do not stop taking it unless your doctor tells you to.

Some common side effects of this medicine include headache, sleepiness, nausea, rash, weakness, and dizziness. This medicine may reduce the number of blood cells (decrease red blood and white blood cells) in your blood, thereby, increasing the susceptibility to infections or bleeding. Regular blood tests are required to check your blood cells while on treatment. It might cause blood clots, and your doctor might prescribe some other medicine to prevent this.

Before taking it, tell your doctor if have heart disease, liver, or kidney problems. Many other medicines can affect, or be affected by, this medicine so let your healthcare team know all medications you are using. This medicine is not recommended during pregnancy or while breastfeeding. The use of effective contraception by both males and females during treatment is important to avoid pregnancy. You are advised to drink plenty of fluids to stay hydrated while taking this medicine.
---
Benefits of Thaloda Capsule
In Multiple myeloma
If you have multiple myeloma, your body is destroying bone faster than it is being replaced. This makes bones weak and painful and more likely to break. Thaloda 100mg Capsule may be prescribed along with other cancer treatments such as chemotherapy. It is an important part of your treatment and increases the survival rate of people with multiple myeloma. This medicine will kill the cancerous cells and prevent their further growth as well as spread to other parts of the body. Follow your doctor's instructions carefully to get the most benefit. Supplements of calcium and Vitamin D3 are also effective and may be prescribed if you do not have high blood calcium levels.
In Lepra reaction
Lepra reactions are complicated inflammatory reactions that may occur before, during or after the treatment for leprosy, a serious bacterial skin disease. These reactions increase nerve damage and worsen disability in leprosy patients. Therefore lepra reactions need treatment with medicines such as Thaloda 100mg Capsule in order to stimulate the immune system and aid in recovery. This medicine will also prevent further damage due to lepra reactions. Take it as prescribed by the doctor to get the most benefit.
---
Side effects of Thaloda Capsule
Most side effects do not require any medical attention and disappear as your body adjusts to the medicine. Consult your doctor if they persist or if you're worried about them
Common side effects of Thaloda
Nausea
Rash
Breathlessness
Dizziness
Edema (swelling)
Decreased calcium level in blood
Fatigue
Muscle weakness
Anxiety
Confusion
Decreased white blood cell count (neutrophils)
Constipation
Tremors
Sensory neuropathy
Change in body weight
Decreased white blood cell count (lymphocytes)
Thromboembolism
Muscle pain
Anaphylactic reaction
Headache
Sleepiness
Decreased potassium level in blood
---
How to use Thaloda Capsule
Take this medicine in the dose and duration as advised by your doctor. Thaloda 100mg Capsule is to be taken empty stomach.
---
How Thaloda Capsule works
Thaloda 100mg Capsule modulates the activity of body's immune system and helps indirectly attacking the cancer cells. It also stops the growth of blood vessels in cancer.
---
Safety advice
Thaloda 100mg Capsule may cause excessive drowsiness with alcohol.
Thaloda 100mg Capsule is highly unsafe to use during pregnancy. Seek your doctor's advice as studies on pregnant women and animals have shown significant harmful effects to the developing baby.
Breast feeding
CONSULT YOUR DOCTOR
Thaloda 100mg Capsule is probably unsafe to use during breastfeeding. Limited human data suggests that the drug may pass into the breastmilk and harm the baby.
Thaloda 100mg Capsule may cause side effects which could affect your ability to drive.
You may experience side effects, such as dizziness, tiredness, sleepiness or blurred vision with Thaloda 100mg Capsule and this may affect your ability to drive.
Thaloda 100mg Capsule is probably safe to use in patients with kidney disease. Limited data available suggests that dose adjustment of Thaloda 100mg Capsule may not be needed in these patients. Please consult your doctor.
Thaloda 100mg Capsule is probably safe to use in patients with liver disease. Limited data available suggests that dose adjustment of Thaloda 100mg Capsule may not be needed in these patients. Please consult your doctor.
---
What if you forget to take Thaloda Capsule?
If you miss a dose of Thaloda 100mg Capsule, take it as soon as possible. However, if it is almost time for your next dose, skip the missed dose and go back to your regular schedule. Do not double the dose.
---
All substitutes
For informational purposes only. Consult a doctor before taking any medicines.
Thaloda 100mg Capsule
₹58.6/Capsule
---
Quick tips
Thaloda 100mg Capsule should be taken on an empty stomach, try to take it at same time every day.
Do not skip any dose and complete the course as suggested by your doctor.
Use an effective method of birth control to avoid pregnancy while taking this medication.
Do not donate blood during or after 7 days of the treatment with this medicine.

Your doctor may get regular blood tests done to monitor your blood cell count and liver function.
---
Fact Box
Chemical Class
Phthalimides
Therapeutic Class
ANTI INFECTIVES
Action Class
Thalidomide & its Immunomodulatory derivatives (IMiDs)
---
Patient concerns
Please tell me the interpretation of the attach report, if possible. Also guide for further treatment process.
Dr. Sanjay Singh Rai
Medical Oncology and Hematology
U r having multiple myeloma
Multiple myeloma can be cured or not
Dr. Rohan Khandelwal
Surgical Oncology
Yes, if diagnosed at the right stage
---
User feedback
Patients taking Thaloda 100mg Capsule
*Four Times A Day
What are you using Thaloda Capsule for?
*Multiple myeloma, Lepra reaction
How much was the improvement?
What were the side-effects while using Thaloda 100mg Capsule?
*No Side Effect
Please rate Thaloda 100mg Capsule on price
---
Disclaimer:
Tata 1mg's sole intention is to ensure that its consumers get information that is expert-reviewed, accurate and trustworthy. However, the information contained herein should NOT be used as a substitute for the advice of a qualified physician. The information provided here is for informational purposes only. This may not cover everything about particular health conditions, lab tests, medicines, all possible side effects, drug interactions, warnings, alerts, etc. Please consult your doctor and discuss all your queries related to any disease or medicine. We intend to support, not replace, the doctor-patient relationship.
References
Chabner BA, Barnes J, Neal J, et al. Targeted Therapies: Tyrosine Kinase Inhibitors, Monoclonal Antibodies, and Cytokines. In: Brunton LL, Chabner BA, Knollmann BC, editors. Goodman & Gilman's: The Pharmacological Basis of Therapeutics. 12th ed. New York, New York: McGraw-Hill Medical; 2011. pp. 1740-42.

Lake DF, Briggs AD, Akporiaye ET. Immunopharmacology. In: Katzung BG, Masters SB, Trevor AJ, editors. Basic and Clinical Pharmacology. 11th ed. New Delhi, India: Tata McGraw Hill Education Private Limited; 2009. pp. 973-74.

Briggs GG, Freeman RK, editors. A Reference Guide to Fetal and Neonatal Risk: Drugs in Pregnancy and Lactation. 10th ed. Philadelphia, PA: Wolters Kluwer Health; 2015. pp. 1342-50.

Thalidomide. Summit, New Jersey: Celgene Corporation; 1998 [revised Jun. 2014]. [Accessed 24 Jan. 2019] (online) Available from:

Thalidomide. Stockley Park, Uxbridge: Celgene Ltd.; 2008 [revised 8 Aug. 2018]. [Accessed 27 Mar. 2019] (online) Available from:

Drugs.com. Thalidomide Pregnancy and Breastfeeding Warnings. [Accessed 27 Mar. 2019] (online) Available from:

Central Drugs Standard Control Organisation (CDSCO). [Accessed 27 Mar. 2019] (online) Available from:
Manufacturer
Name:
Alkem Laboratories Ltd
Address:
Alkem Laboratories Limited, Devashish Building, Alkem House, Senapati Bapat Road, Lower Parel, Mumbai - 400 013.
Country of origin: India

The list of available options shown with the same composition has been prepared upon the advice of registered medical practitioners, pharmacists affiliated with TATA 1MG. TATA 1MG does not promote any pharmaceutical product of any particular company, and all recommendations are based on the medical opinion, advisories from specialist medical and pharmaceutical professionals.
₹586
Inclusive of all taxes
10 capsules in 1 strip
Notify me
Available options
Available options
Same salt composition:
Thalidomide (100mg)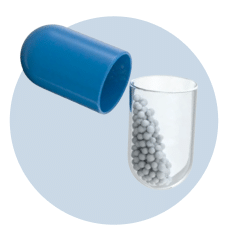 Same salt composition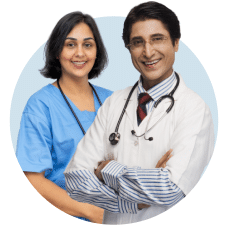 Verified by doctors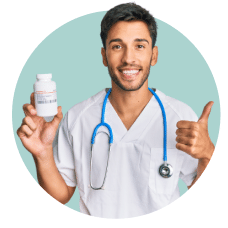 Popularly bought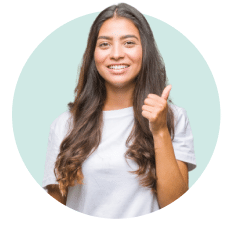 Trusted quality
Why buy these from 1mg?