---
Product introduction
T-Lamirenz Tablet is a combination of antiretrovirals medicines. It is prescribed to treat HIV (human immunodeficiency virus) infection. It boosts up the immunity to fight against HIV to manage or treat AIDS (acquired immunodeficiency syndrome).

T-Lamirenz Tablet restricts the growth of HIV in the body and reduces the risk of getting HIV-related complications to improve the lifespan of an individual. The medicine should be taken in an empty stomach, preferably at bedtime for better efficacy. Taking these medicines regularly at the same time increases their effectiveness. A dose of this medicine must not be missed as it can affect your recovery. It is important to complete the full course of the treatment until your doctor advises you to stop it.

The most common side effects of this medicine are impaired concentration, abnormal dreams, headache, nausea, weakness and fatigue, nasal congestion, diarrhea, rash, dizziness, trouble sleeping, pain, depression, and cough. These are usually not serious and go away within 2-4 weeks of treatment, however, inform your doctor if they bother you or do not go away. As it can also make you feel dizzy or drowsy, it is advised to avoid driving. In addition to that, avoid alcohol consumption as it may increase the intensity of the side effects.

Before starting with the treatment, you should consult your doctor if you are pregnant or breastfeeding, or have any kidney, liver, or other diseases. Your doctor may suggest some laboratory tests before and during the treatment to check your blood counts, liver and kidney functioning, and other health and mental conditions. If you are HIV positive, you should not breastfeed or share personal belongings like razors or toothbrushes. Consult your doctor to know about safe sex methods to prevent transmission of HIV during intercourse.
---
---
Side effects of T-Lamirenz Tablet
Most side effects do not require any medical attention and disappear as your body adjusts to the medicine. Consult your doctor if they persist or if you're worried about them
Common side effects of T-Lamirenz
Headache
Dizziness
Nausea
Insomnia (difficulty in sleeping)
Weakness
Depression
Diarrhea
Rash
Pain
Fever
Decreased white blood cell count (neutrophils)
Peripheral neuropathy (tingling and numbness of feet and hand)
Back pain
Abdominal pain
Anxiety
Vomiting
Joint pain
Pneumonia
Dyspepsia
Muscle pain
Lipodystrophy (skin thickening or pits at the injection site)
Hypercholesterolemia (high cholesterol)
Increased triglyceride level in blood
Elevated creatinine kinase
Elevated levels of serum amylase
Blood in urine
Increased transaminase level in blood
Serve side effects of T-Lamirenz
Anemia (low number of red blood cells)
Muscle damage
Hypersensitivity reaction
Impaired coordination
Abnormality of voluntary movements
Convulsion
Tremors
Breast enlargement in male
Pancreatic inflammation
Liver failure
Hepatitis (viral infection of liver)
Lactic acidosis
Fatty liver disease
Worsening of hepatitis B (viral infection of liver)
Breathlessness
Erythema multiforme
Stevens-Johnson syndrome
Increased glucose level in blood
Rhabdomyolysis
Softening of bones
Decreased potassium level in blood
Muscle weakness
Decreased phosphate level in blood
Immune reconstitution syndrome
---
How to use T-Lamirenz Tablet
Take this medicine in the dose and duration as advised by your doctor. Swallow it as a whole. Do not chew, crush or break it. T-Lamirenz Tablet is to be taken empty stomach.
---
How T-Lamirenz Tablet works
T-Lamirenz Tablet is a combination of three antiviral medicines: Lamivudine, Tenofovir disoproxil fumarate and Efavirenz. They work by preventing HIV (virus) from multiplying, thereby reducing the amount of virus in your body. They also increase the CD4 cell (white blood cells that protect against infection) count in your blood.
---
Safety advice
Caution is advised when consuming alcohol with T-Lamirenz Tablet. Please consult your doctor.
Pregnancy
CONSULT YOUR DOCTOR
T-Lamirenz Tablet is unsafe to use during pregnancy as there is definite evidence of risk to the developing baby. However, the doctor may rarely prescribe it in some life-threatening situations if the benefits are more than the potential risks. Please consult your doctor.
Breast feeding
SAFE IF PRESCRIBED
T-Lamirenz Tablet is probably safe to use during breastfeeding. Limited human data suggests that the drug does not represent any significant risk to the baby.
T-Lamirenz Tablet may decrease alertness, affect your vision or make you feel sleepy and dizzy. Do not drive if these symptoms occur.
T-Lamirenz Tablet is probably safe to use in patients with kidney disease. Limited data available suggests that dose adjustment of T-Lamirenz Tablet may not be needed in these patients. Please consult your doctor.
T-Lamirenz Tablet is probably safe to use in patients with liver disease. Limited data available suggests that dose adjustment of T-Lamirenz Tablet may not be needed in these patients. Please consult your doctor.
---
What if you forget to take T-Lamirenz Tablet?
If you miss a dose of T-Lamirenz Tablet, take it as soon as possible. However, if it is almost time for your next dose, skip the missed dose and go back to your regular schedule. Do not double the dose.
---
All substitutes
For informational purposes only. Consult a doctor before taking any medicines.
T-Lamirenz Tablet
₹95.0/Tablet
---
Quick tips
T-Lamirenz Tablet is a combination of three medicines which slows down or stops the progression of HIV infections.
Take it on an empty stomach, preferably at bedtime, to reduce side effects.
Skipping doses increases the risk of treatment failure. Make sure that you take all your doses at the correct time.
T-Lamirenz Tablet may cause dizziness or sleepiness. Don't drive or do anything requiring concentration until you know how it affects you.
T-Lamirenz Tablet can cause birth defects. Use effective contraception while taking T-Lamirenz Tablet and 12 weeks after stopping it.
It may cause weakening of your bones. Exercise regularly and take calcium and vitamin D supplements as suggested by your doctor.
Your doctor may monitor your kidney and liver functions regularly. Inform your doctor if you develop symptoms such as abdominal pain, loss of appetite, darkened urine or yellowing of the eyes or skin.
Do not stop taking T-Lamirenz Tablet without your doctor's advice.
---
Fact Box
Therapeutic Class
ANTI INFECTIVES
---
Patient concerns
Rashes and skin infection in t
Dr. Atula Gupta
Dermatology
Please send pictures of affected area for better diagnosis and treatment.
From child age i cannot smell t
It might be due to viral infection in childhood so cant get better but still visit ent specialist to see if there is nose block as correcting that might help
---
Disclaimer:
Tata 1mg's sole intention is to ensure that its consumers get information that is expert-reviewed, accurate and trustworthy. However, the information contained herein should NOT be used as a substitute for the advice of a qualified physician. The information provided here is for informational purposes only. This may not cover everything about particular health conditions, lab tests, medicines, all possible side effects, drug interactions, warnings, alerts, etc. Please consult your doctor and discuss all your queries related to any disease or medicine. We intend to support, not replace, the doctor-patient relationship.
Manufacturer/Marketer address
Office No 08, Ground Floor Gagandeep Building, Rajindera Place, New Delhi -110008
Country of origin: India

The list of available options shown with the same composition has been prepared upon the advice of registered medical practitioners, pharmacists affiliated with TATA 1MG. TATA 1MG does not promote any pharmaceutical product of any particular company, and all recommendations are based on the medical opinion, advisories from specialist medical and pharmaceutical professionals.
MRP
₹2850
Inclusive of all taxes
30 tablets in 1 bottle
Notify me
Available options
Available options
Same salt composition:
Lamivudine (300mg), Tenofovir disoproxil fumarate (300mg), Efavirenz (600mg)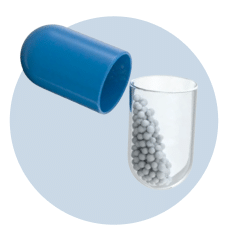 Same salt composition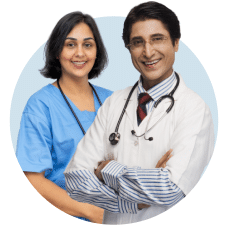 Verified by doctors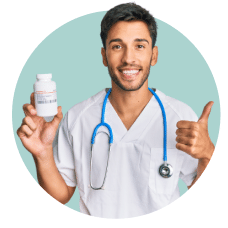 Popularly bought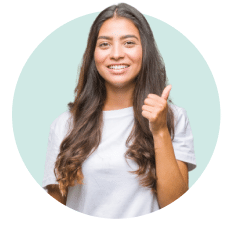 Trusted quality
Why buy these from 1mg?