---
Product introduction
Mictura 4 Tablet is an alpha-adrenergic antagonist that is used in the treatment of benign prostatic hyperplasia. It helps to relieve symptoms like difficulty in passing urine. However, it does not decrease the size of the prostate.

Mictura 4 Tablet is advised to take it in a dose and duration as per prescription. It should be taken with food, but take at the same time regularly. Swallow the medicine as a whole without crushing or chewing it. You should not stop taking the medicine without consulting the doctor as it may lead to the worsening of your symptoms. The course of the treatment should be completed for better efficacy of the medicine.

Some common side effects of this medicine are retrograde ejaculation, dizziness, diarrhea, orthostatic hypotension, headache, nasopharyngitis, and nasal congestion. If any of the side effects persist or bother you, you must consult the doctor without delay.

Simple lifestyle changes can help you manage your symptoms better. Try to urinate as soon as you feel the urge, however, never strain or push to empty your bladder. You should avoid drinking caffeinated or alcoholic drinks at night and a few hours before going to bed or going out.

Before receiving the treatment, inform your doctor if you are on any medication for any other health condition. If you have to undergo eye surgery due to cataracts or glaucoma then inform your eye doctor about the usage of this medicine. Patients with liver or kidney disease must be cautious while receiving the prescription, and they must receive regular follow-ups as per the doctor's advice.
---
Uses of Mictura Tablet
Benefits of Mictura Tablet
In Treatment of Benign prostatic hyperplasia
When your prostate gland becomes enlarged it can cause urinary problems such as difficulty passing urine and the need to go to the toilet frequently or urgently. It can also cause urine flow to be slower. If not treated, there is a risk that your urine flow will be completely blocked. Mictura 4 Tablet works by relaxing muscles in the bladder and prostate. So, it can rapidly relieve the symptoms and make it easier for you to urinate. Take this medicine exactly as prescribed for maximum benefits.
---
Side effects of Mictura Tablet
Most side effects do not require any medical attention and disappear as your body adjusts to the medicine. Consult your doctor if they persist or if you're worried about them
Common side effects of Mictura
Retrograde ejaculation
Dizziness
Diarrhea
Orthostatic hypotension (sudden lowering of blood pressure on standing)
Headache
Blurred vision
Nasopharyngitis (inflammation of the throat and nasal passages)
Nasal congestion (stuffy nose)
---
How to use Mictura Tablet
Take this medicine in the dose and duration as advised by your doctor. Swallow it as a whole. Do not chew, crush or break it. Mictura 4 Tablet is to be taken with food.
---
How Mictura Tablet works
Mictura 4 Tablet is an alpha blocker. It works by relaxing muscle around the bladder exit and prostate gland so urine is passed more easily.
---
Safety advice
Mictura 4 Tablet may cause excessive drowsiness with alcohol.
Pregnancy
SAFE IF PRESCRIBED
Mictura 4 Tablet is generally considered safe to use during pregnancy. Animal studies have shown low or no adverse effects to the developing baby; however, there are limited human studies.
Breast feeding
CONSULT YOUR DOCTOR
Information regarding the use of Mictura 4 Tablet during breastfeeding is not available. Please consult your doctor.
Silodosin is not indicated for use in women.
Mictura 4 Tablet may cause dizziness or weakness due to low blood pressure. Do not drive if these symptoms occur.
Mictura 4 Tablet should be used with caution in patients with kidney disease. Dose adjustment of Mictura 4 Tablet may be needed. Please consult your doctor.
Use of Mictura 4 Tablet is not recommended in patients with severe kidney disease.
Mictura 4 Tablet should be used with caution in patients with severe liver disease. Dose adjustment of Mictura 4 Tablet may be needed. Please consult your doctor.
Limited information is available on the use of Mictura 4 Tablet in these patients.
---
What if you forget to take Mictura Tablet?
If you miss a dose of Mictura 4 Tablet, take it as soon as possible. However, if it is almost time for your next dose, skip the missed dose and go back to your regular schedule. Do not double the dose.
---
All substitutes
For informational purposes only. Consult a doctor before taking any medicines.
Mictura 4 Tablet
₹12.4/Tablet
---
Quick tips
Mictura 4 Tablet helps in relieving the symptoms of enlarged prostate. It does not decrease the size of the prostate.

Mictura 4 Tablet must be taken with food.

You will feel better within hours or days of starting the treatment. Full effect is usually seen within 2 weeks.

Mictura 4 Tablet may cause dizziness or sleepiness. Do not drive or do anything requiring concentration until you know how it affects you.
If you are scheduled to undergo an eye surgery due to cataract or glaucoma, inform your eye doctor about the usage of Mictura 4 Tablet.
Inform your doctor if you have ever been diagnosed with kidney or liver problems.
---
Fact Box
Chemical Class
Indolecarboxamides Derivatives
Action Class
Uroselective adrenergic receptor(α1a) antagonist
---
Interaction with drugs
Taking Mictura with any of the following medicines can modify the effect of either of them and cause some undesirable side effects
---
---
FAQs
Q. What is Mictura 4 Tablet used for?
Mictura 4 Tablet is a medicine given for the treatment of difficulty in urination, urinary dribbling, a strong urge to urination, and frequent urination during the night. It is also used to relieve other symptoms associated with benign enlargement of the prostate gland. It works by reducing the tension in the muscles of the urinary tract like the prostate gland and urethra. It facilitates an easier flow of urine through the urethra, and hence, is very useful in men with difficulty of urination.
Q. When should I take Mictura 4 Tablet?
It is usually advised to take the dose of Mictura 4 Tablet daily with a meal. Prefer taking it at the same time of the day. In patients with any kidney impairment, the dose is reduced by the doctor. Patients who are unable to swallow the capsules can open the capsule and sprinkle the powder on a tablespoon of apple sauce. Consume this mixture immediately within 5 minutes without chewing and drink a glass of cool water immediately afterwards.
Q. Can I undergo cataract surgery while taking Mictura 4 Tablet?
In some cases, Mictura 4 Tablet has shown specific side effect on the eyes. It has been observed that during an eye surgery the iris tends to get floppy and pupil size becomes small in patients taking Mictura 4 Tablet. This makes the operation difficult and tedious. Hence, you should always inform your eye specialist about any history related to the use of Mictura 4 Tablet. Also, the doctor should be informed about all the medication that you are on before starting the treatment.
Q. Can Mictura 4 Tablet cause erectile dysfunction?
Mictura 4 Tablet usually does not affect erectile function. However, Mictura 4 Tablet may cause other sexual problems like ejaculatory dysfunction and failure to ejaculate. If you experience any side effects or uneasiness while taking this medication, contact your doctor immediately.
Q. Does Mictura 4 Tablet lower blood pressure?
Yes, Mictura 4 Tablet may cause a drop in blood pressure. This most commonly occurs while taking the first dose of this medicine. Hence, you should be cautious while driving, operating any machinery, or doing any important work during the initial days of treatment. Consult your doctor before you start taking this medication.
Q. Can I take sildenafil while taking Mictura 4 Tablet?
You must consult your doctor before you start taking these medications. Mictura 4 Tablet can sometimes cause low blood pressure and fainting. Taking sildenafil along with Mictura 4 Tablet can further deteriorate the condition. It could also lead to increased chances of drop in blood pressure in a few sensitive patients. As a result, there could be increase in chances of fainting which could be dangerous.
Related ayurvedic ingredients
Disclaimer:
Tata 1mg's sole intention is to ensure that its consumers get information that is expert-reviewed, accurate and trustworthy. However, the information contained herein should NOT be used as a substitute for the advice of a qualified physician. The information provided here is for informational purposes only. This may not cover everything about particular health conditions, lab tests, medicines, all possible side effects, drug interactions, warnings, alerts, etc. Please consult your doctor and discuss all your queries related to any disease or medicine. We intend to support, not replace, the doctor-patient relationship.
References
Westfall TC, WestfallIn DP. Adrenergic Agonists and Antagonists. In: Brunton LL, Chabner BA, Knollmann BC, editors. Goodman & Gilman's: The Pharmacological Basis of Therapeutics. 12th ed. New York, New York: McGraw-Hill Medical; 2011. p. 307.

Sildosin. Milan, Italy: Recordati Industria Chimica e Farmaceutica. [Accessed 04 Apr. 2019] (online) Available from:

Silodosin. Corona, California: Watson Laboratories, Inc; 2008 [revised Jan. 2013]. [Accessed 04 Apr. 2019] (online) Available from:

Central Drugs Standard Control Organisation (CDSCO). [Accessed 04 Apr. 2019] (online) Available from:
Manufacturer/Marketer address
Aar Ess Remedies Private Limited, C-28, Sector-65, Noida-201301, Uttar Pradesh, India
Country of origin: India

The list of available options shown with the same composition has been prepared upon the advice of registered medical practitioners, pharmacists affiliated with TATA 1MG. TATA 1MG does not promote any pharmaceutical product of any particular company, and all recommendations are based on the medical opinion, advisories from specialist medical and pharmaceutical professionals.
₹124
Inclusive of all taxes
10 tablets in 1 strip
Notify me
Available options
Available options
Same salt composition:
Silodosin (4mg)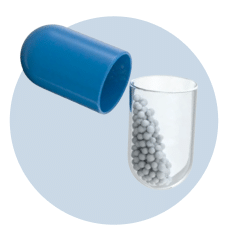 Same salt composition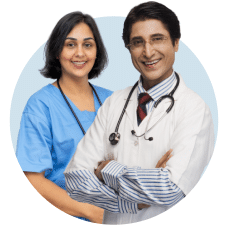 Verified by doctors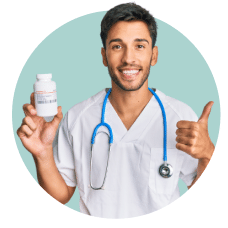 Popularly bought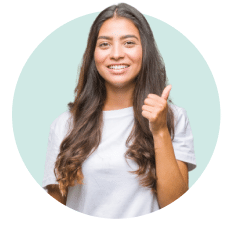 Trusted quality
Why buy these from 1mg?