---
Product introduction
Cabercet Tablet is a dopamine agonist. It is used for the treatment of a high level of prolactin. It is also helpful in stopping breast milk production in cases of stillbirth, abortion, or miscarriage.

Cabercet Tablet should be taken with food, but take it at the same time to get the most benefit. It should be taken as your doctor's advice. The dose and how often you take it depends on what you are taking it for. Your doctor will decide how much you need to improve your symptoms. Swallow the tablets whole with a drink of water. You should take this medicine for as long as it is prescribed for you.

The most common side effects of this medicine include nausea, headache, dizziness, and low blood pressure. If these bother you or appear serious, let your doctor know. There may be ways of reducing or preventing them. To overcome dizziness, you must avoid driving or rise slowly from sitting or lying position.

Before taking this medicine, tell your doctor if you have ever had high blood pressure after birth, or had heart disease. Tell your doctor if you are pregnant, planning pregnancy, or breastfeeding. Your doctor should also know about all other medicines you are taking as many of these may make this medicine less effective or change the way it works. Your doctor may check blood pressure regularly while taking this medicine.
---
Uses of Cabercet Tablet
Benefits of Cabercet Tablet
In Treatment of High levels of prolactin
Prolactin is a hormone that helps in the growth and development of breasts and also causes milk secretion in females. Cabercet Tablet helps stop breast milk secretion in females who have had a stillbirth, miscarriage, or abortion. It acts on a chemical in the brain, dopamine, that is responsible for these high levels of prolactin and stops milk secretion.
---
Side effects of Cabercet Tablet
Most side effects do not require any medical attention and disappear as your body adjusts to the medicine. Consult your doctor if they persist or if you're worried about them
Common side effects of Cabercet
Nausea
Constipation
Dizziness
Fatigue
Headache
Vomiting
Vertigo
Abdominal pain
Breast pain
Sleepiness
Valvulopathy and related disorders
Dyspepsia
Gastritis
Weakness
Depression
Postural hypotension (low blood pressure)
Hot flushes
---
How to use Cabercet Tablet
Take this medicine in the dose and duration as advised by your doctor. Swallow it as a whole. Do not chew, crush or break it. Cabercet Tablet is to be taken with food.
---
How Cabercet Tablet works
Cabercet Tablet works by decreasing the release of prolactin, a hormone that stimulates breast milk production. This stops the production of breast milk in case of stillbirth, abortion or miscarriage.
---
Safety advice
Caution is advised when consuming alcohol with Cabercet Tablet. Please consult your doctor.
Pregnancy
CONSULT YOUR DOCTOR
Cabercet Tablet is unsafe to use during pregnancy as there is definite evidence of risk to the developing baby. However, the doctor may rarely prescribe it in some life-threatening situations if the benefits are more than the potential risks. Please consult your doctor.
Breast feeding
CONSULT YOUR DOCTOR
Cabercet Tablet is probably unsafe to use during breastfeeding. Limited human data suggests that the drug may pass into the breastmilk and harm the baby.
Cabercet Tablet is usually not used during breastfeeding because it suppresses lactation.
Cabercet Tablet may decrease alertness, affect your vision or make you feel sleepy and dizzy. Do not drive if these symptoms occur.
Cabercet Tablet is probably safe to use in patients with kidney disease. Limited data available suggests that dose adjustment of Cabercet Tablet may not be needed in these patients. Please consult your doctor.
Cabercet Tablet should be used with caution in patients with liver disease. Dose adjustment of Cabercet Tablet may be needed. Please consult your doctor.
---
What if you forget to take Cabercet Tablet?
If you miss a dose of Cabercet Tablet, skip it and continue with your normal schedule. Do not double the dose.
---
All substitutes
For informational purposes only. Consult a doctor before taking any medicines.
Cabercet Tablet
₹77.5/Tablet
---
Quick tips
Cabercet Tablet is used to treat conditions such as infertility or abnormal production of breast milk (galactorrhoea) caused due to excess production of a natural hormone called prolactin.
To lower the chance of feeling dizzy or passing out, rise slowly if you have been sitting or lying down.
Do not take Cabercet Tablet if you are breastfeeding.
Take it with or after food to avoid side effects such as nausea or indigestion.
Be cautious while driving or doing anything that requires concentration as Cabercet Tablet can cause dizziness and sleepiness.
Regular monitoring of blood pressure may be advised during treatment with Cabercet Tablet.
---
Fact Box
Therapeutic Class
GYNAECOLOGICAL
Action Class
Dopamine agonists-Hyperprolactinemia
---
Patient concerns
I am a 30 year old unmarried girl, my breasts size is 36, now the size of my breasts is 34 and release some drops of milk
Dr. Megha Tuli
Obstetrics and Gynaecology
It seems your prolactin level is high. Kindly get a perm prolactin levels done
Hi my wife PATIENT suffering from pcod and we are having problems to conceive. Pls suggest. She is having high amt of hair loss Pls find her reports
Dr. Asmita Kaundal
Obstetrics and Gynaecology
for hair loss consult a dermatologisther prolactin is high so plz get a pooled prolactin levels done
---
User feedback
Patients taking Cabercet Tablet
What are you using Cabercet Tablet for?
*High levels of prolactin
How much was the improvement?
What were the side-effects while using Cabercet Tablet?
*No Side Effect
How do you take Cabercet Tablet?
Please rate Cabercet Tablet on price
---
FAQs
Q. What is Cabercet Tablet and what is it used for?
Cabercet Tablet contains Cabergoline, which belongs to a group of medicines that reduces the level of prolactin. It is used to treat medical problems such as galactorrhoea due to abnormally high level of prolactin. It is also used to stops breast milk production (lactation) in case of stillbirth, abortion or miscarriage.
Q. How and in what dose should I take Cabercet Tablet?
Take this medicine, as per the advice of your doctor. The advised dose and duration depend on your medical condition. It is recommended to take this medicine with food or after food, to reduce the chances of nausea or vomiting.
Q.  What are the possible side effects of using Cabercet Tablet?
During the first few days of treatment, this medicine may decrease your blood pressure which could make you feel dizzy. So, it is recommended that you change your position slowly when trying to sit, stand or lie down during the initial days of the treatment. Your doctor may suggest you to monitor your blood pressure regularly during these days. The other common side effects are drowsiness, nausea, headache, dizziness, vertigo, stomach pain, indigestion, fatigue, and weakness. If any of these side effects bother you, consult your doctor.
Disclaimer:
Tata 1mg's sole intention is to ensure that its consumers get information that is expert-reviewed, accurate and trustworthy. However, the information contained herein should NOT be used as a substitute for the advice of a qualified physician. The information provided here is for informational purposes only. This may not cover everything about particular health conditions, lab tests, medicines, all possible side effects, drug interactions, warnings, alerts, etc. Please consult your doctor and discuss all your queries related to any disease or medicine. We intend to support, not replace, the doctor-patient relationship.
References
Parker KL, Schimmer BP. Introduction To Endocrinology: The Hypothalamic-Pituitary Axis. In: Brunton LL, Chabner BA, Knollmann BC, editors. Goodman & Gilman's: The Pharmacological Basis of Therapeutics. 12th ed. New York, New York: McGraw-Hill Medical; 2011. pp. 1114-15.

Briggs GG, Freeman RK, editors. A Reference Guide to Fetal and Neonatal Risk: Drugs in Pregnancy and Lactation. 10th ed. Philadelphia, PA: Wolters Kluwer Health; 2015. pp. 176-709.

Mayo Clinic. Cabergoline. [Accessed 03 Apr. 2019] (online) Available from:

Cabergoline. Sandwich, Kent: Pfizer Limited; 1996 [revised May 2018].[Accessed 22 Jan. 2019] (online) Available from:

Cabergoiline. New York, New York: Pfizer; 2014. [Accessed 03 Apr. 2019] (online) Available from:

Chaves RG, Lamounier JA. Breastfeeding and maternal medications. J Pediatr (Rio J). 2004;80(5 Suppl):S189-S198. [Accessed 03 Apr. 2019] (online) Available from:

Cabergoline [Prescribing Information]. Libertyville, IL: A-S Medication Solutions; 2023. [Accessed 12 Jun, 2023] (online) Available from:
Manufacturer
Name:
Bharat Serums & Vaccines Ltd
Address:
17th Floor, Hoechst House, Nariman Point, Mumbai – 400 021, Maharashtra, India.
Country of origin: India

The list of available options shown with the same composition has been prepared upon the advice of registered medical practitioners, pharmacists affiliated with TATA 1MG. TATA 1MG does not promote any pharmaceutical product of any particular company, and all recommendations are based on the medical opinion, advisories from specialist medical and pharmaceutical professionals.
₹155
Inclusive of all taxes
2 tablets in 1 strip
Notify me
Available options
Available options
Same salt composition:
Cabergoline (0.5mg)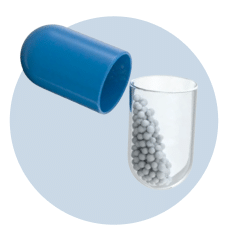 Same salt composition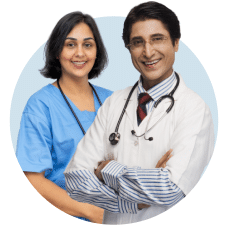 Verified by doctors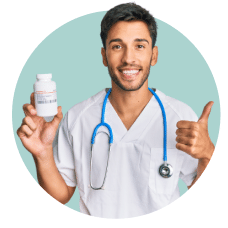 Popularly bought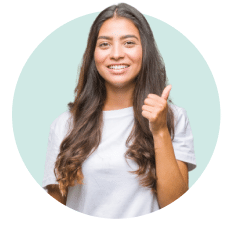 Trusted quality
Why buy these from 1mg?