---
Product introduction
Alkeran 2mg Tablet is used to treat cancer of ovaries and a type of cancer of bone marrow called multiple myeloma. It may be also used to treat other conditions, as determined by the doctor.

Alkeran 2mg Tablet should be taken on an empty stomach, but try to take it at the same time every day. Your doctor will decide what dose is necessary and how often you need to take it. This will depend on what you are being treated for and may change from time to time. You should take it exactly as your doctor has advised. Taking it in the wrong way or taking too much can cause very serious side effects. It may take several weeks or months for you to see or feel the benefits but do not stop taking it unless your doctor tells you to. It makes skin more sensitive towards sunlight, wear protective clothing or use sunscreen.

The most common side effects of this medicine include nausea, vomiting, and anemia (low number of red blood cells). This medicine may reduce the number of blood cells in your blood thereby, increasing the susceptibility to infections. Regular blood tests are required to check your blood cells along with kidney, liver and heart function during treatment with this medicine. Inform your doctor if you observe signs of infections such as fever, chills, body ache or if you have unusual bruising or bleeding and bleeding gums or blood in your urine or stool.

Before taking it, tell your doctor if you have bleeding, liver, or kidney problems or are taking any medicines to treat infections. Many other medicines can affect, or be affected by, this medicine so let your doctor know all medications you are using. This medicine is not recommended during pregnancy or while breastfeeding. The use of effective contraception by both males and females during treatment is important to avoid pregnancy.
---
Uses of Alkeran Tablet
Benefits of Alkeran Tablet
In Ovarian cancer
Ovarian cancer is a cancer that begins in the female organs that produce eggs (ovaries). This type of cancer is usually detected very late and can be fatal too. It usually spreads to the pelvis and stomach. Alkeran 2mg Tablet kills or stops the growth of cancer cells and also prevents the multiplication of cancer cells. It is an effective medicine but has some side effects that may be bothersome. So, you should discuss the risks and benefits with your doctor. You should avoid drinking alcohol while having this treatment and drink plenty of water to stay hydrated.
In Multiple myeloma
If you have multiple myeloma, your body is destroying bone faster than it is being replaced. This makes bones weak and painful and more likely to break. Alkeran 2mg Tablet may be prescribed along with other cancer treatments such as chemotherapy. It is an important part of your treatment and increases the survival rate of people with multiple myeloma. This medicine will kill the cancerous cells and prevent their further growth as well as spread to other parts of the body. Follow your doctor's instructions carefully to get the most benefit. Supplements of calcium and Vitamin D3 are also effective and may be prescribed if you do not have high blood calcium levels.
---
Side effects of Alkeran Tablet
Most side effects do not require any medical attention and disappear as your body adjusts to the medicine. Consult your doctor if they persist or if you're worried about them
Common side effects of Alkeran
Nausea
Vomiting
Stomatitis (Inflammation of the mouth)
Anemia (low number of red blood cells)
Hair loss
Low blood platelets
Diarrhea
Decreased white blood cell count
---
How to use Alkeran Tablet
Take this medicine in the dose and duration as advised by your doctor. Swallow it as a whole. Do not chew, crush or break it. Alkeran 2mg Tablet is to be taken empty stomach.
---
How Alkeran Tablet works
Alkeran 2mg Tablet is an anti-cancer medication. It works by damaging the genetic material (DNA and RNA) of the cancer cells. This stops their growth and multiplication.
---
Safety advice
Alcohol
CONSULT YOUR DOCTOR
It is not known whether it is safe to consume alcohol with Alkeran 2mg Tablet. Please consult your doctor.
Pregnancy
CONSULT YOUR DOCTOR
Alkeran 2mg Tablet is unsafe to use during pregnancy as there is definite evidence of risk to the developing baby. However, the doctor may rarely prescribe it in some life-threatening situations if the benefits are more than the potential risks. Please consult your doctor.
Alkeran 2mg Tablet is unsafe to use during breastfeeding. Data suggests that the drug may cause toxicity to the baby.
Driving
CONSULT YOUR DOCTOR
It is not known whether Alkeran 2mg Tablet alters the ability to drive. Do not drive if you experience any symptoms that affect your ability to concentrate and react.
Alkeran 2mg Tablet should be used with caution in patients with kidney disease. Dose adjustment of Alkeran 2mg Tablet may be needed. Please consult your doctor.
There is limited information available on the use of Alkeran 2mg Tablet in patients with liver disease. Please consult your doctor.
---
What if you forget to take Alkeran Tablet?
If you miss a dose of Alkeran 2mg Tablet, take it as soon as possible. However, if it is almost time for your next dose, skip the missed dose and go back to your regular schedule. Do not double the dose.
---
All substitutes
For informational purposes only. Consult a doctor before taking any medicines.
Alkeran 2mg Tablet
₹13.32/Tablet
---
Quick tips
Alkeran 2mg Tablet should be taken as per dose and duration suggested by the doctor.
---
Fact Box
Chemical Class
Nitrogen Mustard Compounds
Therapeutic Class
ANTI NEOPLASTICS
Action Class
Alkylating agent
---
Patient concerns
Please tell me the interpretation of the attach report, if possible. Also guide for further treatment process.
Dr. Sanjay Singh Rai
Medical Oncology and Hematology
U r having multiple myeloma
Multiple myeloma can be cured or not
Dr. Rohan Khandelwal
Surgical Oncology
Yes, if diagnosed at the right stage
---
User feedback
What are you using Alkeran Tablet for?
*Multiple myeloma
How much was the improvement?
---
Related ayurvedic ingredients
Disclaimer:
Tata 1mg's sole intention is to ensure that its consumers get information that is expert-reviewed, accurate and trustworthy. However, the information contained herein should NOT be used as a substitute for the advice of a qualified physician. The information provided here is for informational purposes only. This may not cover everything about particular health conditions, lab tests, medicines, all possible side effects, drug interactions, warnings, alerts, etc. Please consult your doctor and discuss all your queries related to any disease or medicine. We intend to support, not replace, the doctor-patient relationship.
References
Chabner BA, Bertino J, Cleary J, et al. Cytotoxic Agents. In: Brunton LL, Chabner BA, Knollmann BC, editors. Goodman & Gilman's: The Pharmacological Basis of Therapeutics. 12th ed. New York, New York: McGraw-Hill Medical; 2011. p. 1684.

Briggs GG, Freeman RK, editors. A Reference Guide to Fetal and Neonatal Risk: Drugs in Pregnancy and Lactation. 10th ed. Philadelphia, PA: Wolters Kluwer Health; 2015. pp. 860-61.

Drugs.com. Melphalan Pregnancy and Breastfeeding Warnings. [Accessed 26 Mar. 2019] (online) Available from:

Melphalan. Dublin, Ireland: Aspen; 2002 [revised Jan. 2014]. [Accessed 26 Mar. 2019] (online) Available from:
Manufacturer
Name:
Glaxo SmithKline Pharmaceuticals Ltd
Address:
Dr. Annie Besant Road, Mumbai - 400 030
Country of origin: India

The list of available options shown with the same composition has been prepared upon the advice of registered medical practitioners, pharmacists affiliated with TATA 1MG. TATA 1MG does not promote any pharmaceutical product of any particular company, and all recommendations are based on the medical opinion, advisories from specialist medical and pharmaceutical professionals.
₹333
Inclusive of all taxes
25 tablets in 1 strip
Notify me
Available options
Available options
Same salt composition:
Melphalan (2mg)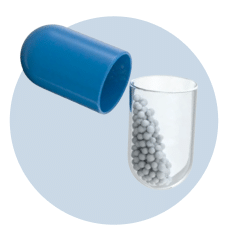 Same salt composition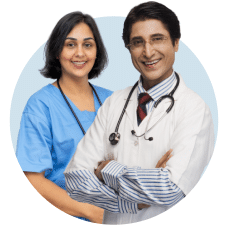 Verified by doctors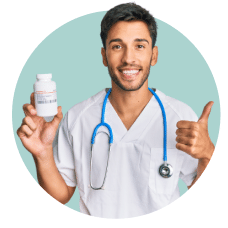 Popularly bought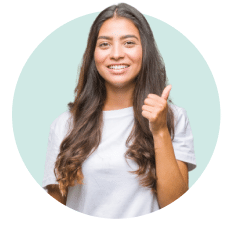 Trusted quality
Why buy these from 1mg?