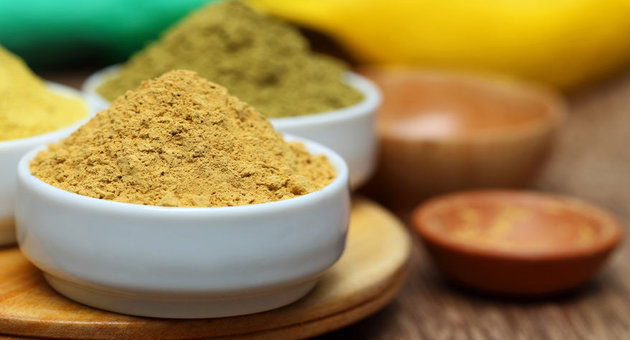 Tanning or darkening of the skin is a natural protective response of the body to protect your skin from burning when exposed to sunlight. But too much of exposure to the sun without wearing a sunscreen can harm the skin. With the temperatures soaring, it is time you tried these simple and effective ways to get rid of that tan naturally:
HOME REMEDIES FOR SUN TANNED SKIN
Here are some effective remedies you must try:
1 . Sandalwood Powder (Chandan) 
Apply a paste made of sandalwood powder and rose water on your face and hands (and other tanned areas) and leave the paste to dry for about 30-45 minutes. Rinse off with water and pat dry for instant glow. Use this mixture on alternate days for long lasting results.
2 . Yogurt And Turmeric 
Mix a teaspoonful of turmeric (haldi) in a cup of Yogurt. Apply on the exposed skin areas that are already affected by the Sun or are likely to be. Leave is on for 30 minutes before washing it off. Following this regime every alternate day will rid the skin of dirt and moisturize it.
3 . Aloe Vera Gel
Aloe vera has medicinal properties and antioxidants. Apply aloe vera gel on the face, neck and hands daily and leave for an hour or more as per convenience and wash off. It fights free radicals, removes tan and lightens the skin tone.
Also Read: Aloe Vera Gel Uses
4 . Yogurt, Lemon And Tomato
Mix a teaspoonful each of lemon juice and yogurt in half a cup of mashed tomato and apply on the exposed skin areas. Leave it on for 20 minutes and wash off. Repeat this on alternate days. Lemon is a natural bleaching agent while yogurt and tomatoes nourish the skin while lightening its tone.
5 . Milk, Turmeric And Besan
Make a paste of a teaspoon of turmeric powder, 3-4 teaspoonful of besan (gram flour) and milk. Apply on the face, neck and hands and forget about it for about 30 minutes before washing it off with cold water. This can be used daily and it nourishes and moisturizes the skin and removes the hard earned tan.
Also Read: Turmeric Benefits
6 . Yogurt And Potato Juice
Extract the juice of a potato with the grinder and add half a cup of yogurt to it. Potato lightens the skin tone while yogurt nourishes it. Apply this mixture on the tanned areas daily and leave it on for 30 minutes for glowing skin.
WAYS TO PREVENT TANNING
Prevention is better and in this case, easier than cure. To prevent yourself from getting the unwanted tan, try the following methods:
-Apply sunscreen religiously on any exposed part of the skin about 15 minutes before venturing out in the Sun.
-Use a lotion with a SPF rating of 40 or above. Also, if you are out for long periods, re-apply it every one and a half to two hours.
-Keep yourself hydrated by sipping water  throughout the day.
-Use accessories like hats, umbrellas and sunglasses as much as possible to keep the Sun's rays away.
People are also Reading:
6 Common Sunscreen Mistakes That Can Harm Your Skin
8 Anti-ageing Foods You Must Start Having
So, this summer go ahead and enjoy outdoors but at the same time remember to protect your skin from the harmful UV rays. Stay Healthy, Stay Beautiful!